Jordan Gipson '14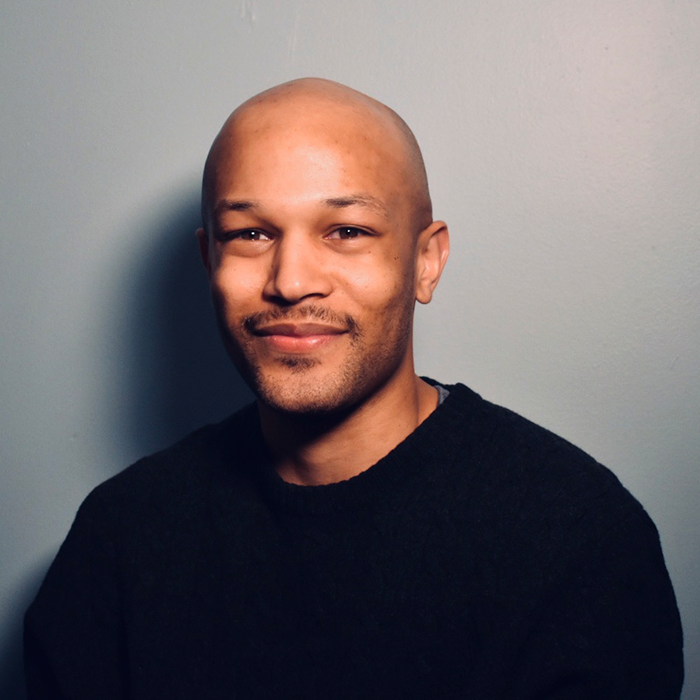 Class Year
2014
Area(s) of Study
Business & Politics
Hometown
Chicago, IL
High School
University of Chicago Laboratory Schools
Co-curriculars
Varsity Men's Basketball; Captain, NCAA Division III National Student Athletic Advisory Committee, Nicholas J. Wasylik Award Recipient, Overseas Studies Program: Greece, Forester Guide: Freshman Orientation Leader, Academic Honesty & Judiciary Board, United Black Association (UBA)
Client Partner, Spotify

Developed writing skills and resiliency that helps him now stand out amongst his peers. How do you think Lake Forest prepared you for the career you have today?
Lake Forest College has helped prepare me for my current career path in two ways. The first is the College taught me how to think, and secondly, it taught me how to write. When we look at the thinking side of things, I think liberal arts educations are very important in general because they teach you how to look at a situation holistically. I think being able to analyze the situation, even from an angle that maybe I don't necessarily agree with, allows me to attack it in a way that's very creative and ultimately gives me more insight and perspective to solve problems. From the writing standpoint, with the help of the writing center, communicating has catapulted me above a lot of my peers, especially from larger universities and institutions, just because I'm able to efficiently and quickly get the message and point across, which ultimately is what all parties involved in a transaction want.
What is one thing you are most proud of professionally?
I think one thing that I'm most proud of professionally is remaining in Corporate America, and while that sounds very basic, I had a negative experience with my first job out of college, and it took a toll on my confidence and my self-esteem. I was looking at different career paths, including coaching and bartending, both of which there's absolutely nothing wrong with, but I decided to buckle down, stay the course, and grind it out. Seven years later, I'm just very grateful that I didn't let that one experience sour or change the trajectory of my life.
What college courses have helped you out the most during your career? Why?
The college course that most helped me in my career path was Principles of Marketing Strategy. There's a lot that I learned in that course, and it's hard to synthesize it in a few words, but there are several main lessons that continue to be true today, seven years later. The first one being the importance for a brand to be able to tell a story. Storytelling is key within the marketing industry. I learned it's also important to get the right message to the right person at the right time. Thirdly, learning how to truly analyze the value of a marketing campaign and understanding what key performance indicators to use in which situations is what makes for a successful marketer. I very much still rely and lean on those things on a daily basis in my career.
What skills did you work on while at Lake Forest that have helped you be successful today?
The skills that I worked on at Lake Forest College that helped me to be successful today are writing and learning from mistakes. Lake Forest College does a phenomenal job at teaching their students how to write, and while I didn't recognize it at the time, that's a skill that you're going to rely on heavily when you enter corporate America, especially as you communicate your client's needs. I think my writing skills really stand out among my peers, and it's helped catapult me in ways that I did not imagine were possible during my tenure at the College. Learning from mistakes is something that I really honed in on while on the basketball team. Ultimately, as an athlete, you're going to mess up quite a bit. The resiliency I gained from learning from those mistakes and then the hyper-focus of trying to mitigate those mistakes from happening again by paying close attention to detail initially are just things that I continue to rely on right now and that I think my managers and peers appreciate.
What was one of your most meaningful experiences at LFC? and why?
My most meaningful experience at Lake Forest College was studying abroad in Greece. In 2013, I was a junior and had just had a rough basketball season, and I applied last minute. Fortunately, I was accepted. I met some unbelievable people at the College who continue to be some of my best friends today. I learned a ton about a different culture, was able to explore Europe a bit, and ultimately it was probably the most fun three months that I've ever had in my life. So I highly recommend checking out the study abroad programs.