Future Forester Visit Program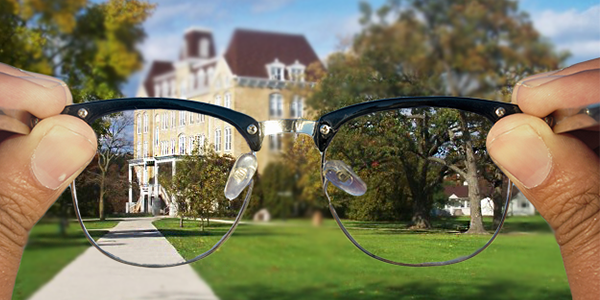 Campus looks a bit different after you've been admitted
The campus visit is one of the most integral parts of a student's final college decision. We recognize that the unusual circumstances of this year have impacted how students experience these campus visits, and we want to assist in making a visit to campus possible at a time you are most comfortable. We are excited to introduce our admitted student reimbursement visit program where we will subsidize up to $300 in travel expenses.
Here's what you need to know:
Schedule your visit today!
Visits are available Monday through Saturday*. Personal visits will include a campus tour only. You can schedule to chat virtually with an admissions counselor, current student, and a financial aid staff member.
Click here to schedule your personal visit.
*Due to the current Coronavirus guidelines set by the state of Illinois, we are only scheduling visits to campus in two-week increments. If the date you are interested in is not available, please contact our Visit Coordinator, Jody Grube, at 847-735-5002 or grube@lakeforest.edu.