Sydni Cole '12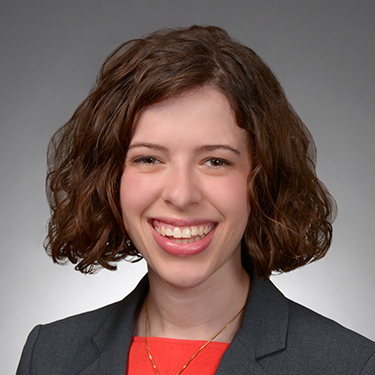 Class Year
2012
Area(s) of Study
Major in Neuroscience and Minor in Chemistry
Hometown
Northbrook, IL
Graduate Study
MD
Northwestern University Feinberg School of Medicine
What made you choose Lake Forest College?
I chose Lake Forest College for the people. I wanted an intimate learning environment where I would be known by my professors and would have the opportunity to pursue my academic interests with full support. When deciding on the college, I met with a few faculty members who were incredibly warm and welcoming and I was immediately drawn to the college. I knew it would be the perfect place for me!
How did a liberal arts education make a difference for you?
A liberal arts education was paramount to my success thus far in my career. Despite my interest in the sciences, I wanted to also explore my other interests while in college. I value the coursework I completed in philosophy as highly as my courses in chemistry and my research pursuits. This foundation has supported my development into the physician that I am.
What experiences outside of the classroom do you think helped prepare you for MD school?
One of my most formative experiences outside the classroom was my senior thesis project with Dr. Kelley. It taught me the skills of performing hypothesis-driven research and allowed me to see a research project from concept development through manuscript preparation and publication. I have drawn upon these skills in each subsequent research experience in medical school and residency, which has allowed me to take a more leadership role in recent projects.
How did your time at Lake Forest help you prepare to apply to MD school programs?
I truly believe that my success in applying to medical school stemmed directly from my experience at Lake Forest College. Academically, I had a solid foundation in both sciences and the liberal arts that prepared me for medical school coursework. I was able to discuss during my medical school interviews the unique project-driven courses at Lake Forest that taught me the skills to write grants, write review articles, and prepare scientific posters, which set me apart from other applicants. Regarding research, I was able to work one-on-one with Dr. Kelley on my senior thesis project, which allowed me to take a much larger role in my project than many other medical school applicants coming from larger institutions. And lastly, I took a leadership role in several extracurricular endeavors on campus, which also set me apart in the application process.
What do you think of the new Health Professions Program between LFC and RFU?
I am so excited for the new Health Professions Program between Lake Forest College and Rosalind Franklin University! I anticipate that it will create even more incredible resources for students interested in pursuing careers in the health sciences. One particular part of the core curriculum that I find so important is the requirement to take "SHIP" courses to ensure an interdisciplinary approach to each student's education. The location of Rosalind Franklin University, only 10 minutes away from Lake Forest College, is so unique and something that many students already take advantage of via summer and senior thesis research projects. To now have a formal partnership program will open opportunities to more Lake Forest College students to interact with members of the larger health professions university. I am jealous of the future Lake Forest College students who will be able to participate in this program!
What advice would you give a high school student looking to pursue pre-health and is considering Lake Forest College?
I would strongly encourage them to attend Lake Forest College! The combination of amazing academics, superb mentors, access to a plethora of research opportunities and extracurricular activities, and now the new Health Professions program cannot be found elsewhere. I would tell any student who asks that part of the beauty of Lake Forest College is the opportunity to pursue a pre-health track, while still engaging in a broader liberal arts education and this sets Lake Forest College students apart when they apply to graduate school in the health professions.