Galina Lipkin '14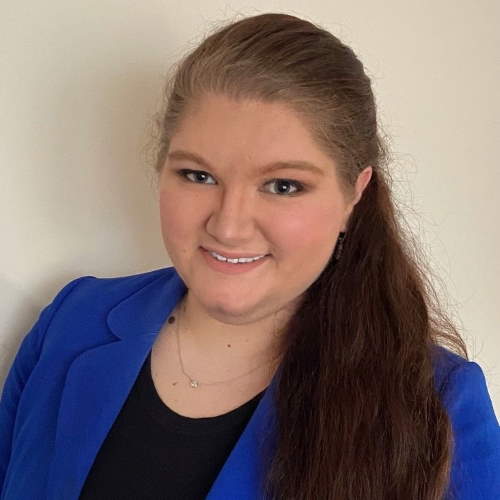 Class Year
2014
Area(s) of Study
Major in Biology and Minor in Spanish
Hometown
Buffalo Grove, Illinois
Current Job
Advanced Cognitive Behavioral Therapy Fellow/Therapist
The Depression Anxiety Specialty Clinic of Chicago
Graduate Study
MA Clinical Mental Health Counseling, Northeastern Illinois University
PhD in Business Psychology- Consulting at The Chicago School of Professional Psychology
What made you choose Lake Forest College?
I chose Lake Forest College because of the small classes, personal connections with faculty and staff, and the strength of the Biology program and all of its offerings. Getting to know my professors on an individual level helped me thrive academically and allowed me to pursue additional opportunities in research and leadership. I also greatly appreciated the diversity of the student body and got to learn from peers from all over the country and all over the world.
How did a liberal arts education make a difference for you?
Getting a liberal arts education gave me the flexibility and freedom to explore areas of interest outside of my major. I appreciated the opportunity to take art history, economics, and foreign language courses which helped me feel well-rounded in my education. I graduated from Lake Forest with an appreciation for different areas of study and an improved ability to view topics from multiple perspectives.
What experiences outside of the classroom do you think helped prepare you for Masters/graduate program you engaged in?
Pursuing leadership roles in various student organizations helped me find my path to mental health counseling. Serving as the president of Active Minds during my time at Lake Forest provided me with a window into the world of mental health and mental health stigma. I was able to work closely with one of the clinical psychologists from the counseling center as our advisor and was able to learn directly from someone in the field regarding mental health and available career options.
How did your time at Lake Forest help you prepare to apply for your current career position in general?
Completing my undergraduate education at a small school taught me to not be afraid of taking risks in asking for support, guidance, and experiences that would help me grow as a professional. Through developing relationships with my professors, I was well equipped to network as a graduate student and, now, as a professional. The confidence and the networking skills I gained have allowed me to seek and find opportunities to speak at conferences and educational events, develop community projects, publish in academic journals, and connect with some of the most well-known professionals in the field of OCD and anxiety. I credit my ability to advocate for myself at such a high level to my experiences at LFC.

What do you think of the new Health Professions Program between LFC and RFU?

I think that the Health Professions Program between Lake Forest College and Rosalind Franklin University is going to open so many doors for students interested in pursuing a career in healthcare. The relationship between LFC and RFU has been strong for years. Developing formal pathways for students to reach their educational and professional goals is only going to provide more depth to the education, experiences, and opportunities that students have in exploring and pursing healthcare professions. Had this program been around while I was at LFC, I have no doubt that I would have had an even greater quantity of impactful experiences. Additionally, having an established trajectory to a given health profession would have alleviated some stress and uncertainty regarding the process. I am excited to see how this program propels LFC students into the healthcare world!
What skills and experiences at Lake Forest do you believe will help you be successful?
The biology program at LFC strengthened my critical thinking and analytical skills. My participation in research at LFC helped me develop problem solving skills and get hands on experience with the scientific process. In completing my Master's and now pursuing my PhD, these skills have been crucial to my ability to thrive in my graduate education and in my profession. I became familiar and comfortable with academic literature which has served me greatly along my path. Reading peer-reviewed articles and staying up to date on evidence-based practices in the mental health field is vital to providing scientifically informed treatment for clients. Thanks to my experience at LFC, I don't feel intimidated by academic literature and know how to ask questions that improve my depth of understanding, resulting in a higher quality of clinical care.
What advice would you give a high school student looking to pursue health professions preparation and is considering Lake Forest College?
Explore all your options, even if you think you might not be interested. If you are wanting to pursue a career in medicine, learn about the roles of DOs or MDs and investigate the roles of physician assistants, podiatrists, pharmacists, and whatever else crosses your path. You may not think you are interested and many of my classmates found their passion by investigating other related professions. The healthcare field has endless paths to explore, so take a look around! If there is an experience you're looking for, there's a good chance Lake Forest College can help you get connected.