Ryne DeBo '08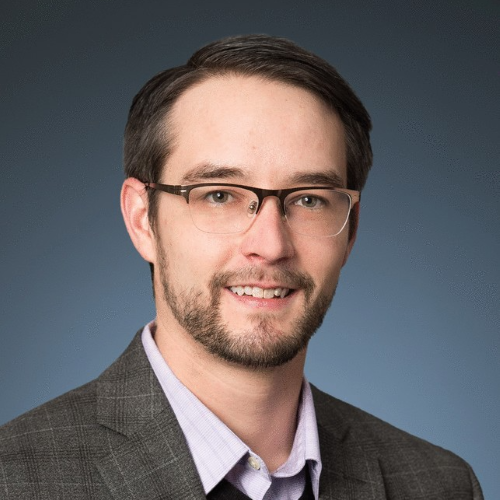 Class Year
2008
Area(s) of Study
Major in Biology/ Minor in Business
Hometown
Savage, Minnesota
Current Job
Field Medical Scientist and Training Lead
Graduate Study
MS Medical Laboratory Science
Rush University
Ph.D. Molecular Medecine and Translational Science
Wake Forest University
What made you choose Lake Forest College?
I chose Lake Forest College because I really liked the sense of community that I felt upon visiting the campus and interacting with students and professors. The fact that you can build a personal relationship with a good portion of the student body and faculty offers a tremendous benefit over larger universities for personal and professional growth.
How did a liberal arts education make a difference for you?
I remember eating dinner with my grandfather one night after my freshman year during which we talked about a plethora of topics. At the end of the night, he remarked that he was really impressed by the breadth of knowledge, and that is what a liberal arts education allows students to do, explore a variety of topics while still pursuing one's respective major and minor.
What experiences outside of the classroom do you think helped prepare you for MS and Ph.D. studies?
I really benefited from interacting with professors outside of the classroom. Additionally, the close proximity to Chicago and RFU was of tremendous benefit.
How did your time at Lake Forest help you prepare to succeed in your current healthcare position?
Lake Forest has a tremendously diverse student body that exposes you to a variety of cultures and ways of communicating and thinking. This helped me prepare for my current job in the field.
What do you think about the new Health Professions Program between LFC and RFU?
I think this is absolutely fantastic and is desperately needed in today's world.
What skills and experiences at Lake Forest do you believe will help you be successful?
My ability to put together a thoughtful PowerPoint presentation and present it orally in front of an audience was really developed through my experiences at LFC.
What advice would you give a high school student looking to pursue pre-health and is considering Lake Forest College?
Be prepared to work hard, but know that the faculty and staff will always be there to help guide you.