Noah Mueller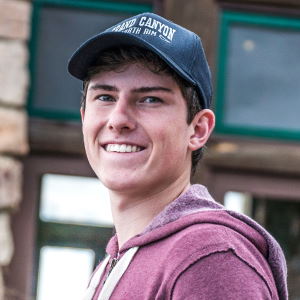 Class Year
2023
Area(s) of Study
Neuroscience and Psychology / Economics
Hometown
O'Fallon ,Missouri
Why did you want to conduct undergraduate research?
I wanted to conduct undergraduate research because it would allow me to see if research was the correct path for my future. I also wanted to learn new lab techniques and make new connections in academics.
What research did you conduct at Rosalind Franklin University, and why is it important?
I conducted drug research for Alzheimer's Disease. I was helping aid research into potential new drugs in treating this neurological disease.
How has this research helped you grow intellectually and personally?
This research experience has propelled me in my academic career. Being able to see firsthand the fast-paced process and professionalism was astounding. I grew every day as I tried to keep up with brilliant and talented people in their pursuit of the unknown. I have grown through the ability to communicate my ideas better and more straightforward.
How has it helped you to strengthen and/or refine your career goal and what is your professional path ahead?
It has helped strengthen my lab skills and etiquette in a professional setting. In addition, the number of lab techniques and writing skills has helped me refine my skills as an undergraduate student. This experience allowed me to accelerate my journey into becoming a researcher underneath the field of neuroscience and I am ecstatic to begin and learn something new.
Would you encourage others to do undergraduate research? Why?
I would encourage others to do undergraduate research. If you are interested in research, I would recommend seeing if it is the right fit for you. You truly get to see behind the walls of science and get to work on new and exciting projects. Lake Forest does a great job of helping connect you to phenomenal resources.