Jennillee Wallace '09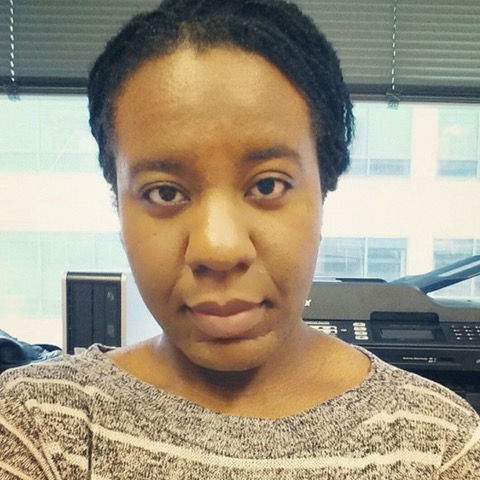 Class Year
2009
Area(s) of Study
Major in Biology and Minor in Chemistry
Hometown
Port Antonio, Portland, Jamaica
Current Job
Instructor, Microbial Pathogens and Immunity,
Rush University Medical Center
Graduate Study
Ph.D Immunology
Rush University
What made you choose Lake Forest College?
I was in a scholarship program in Jamaica and Lake Forest College was recommended for International students. I thought the campus was beautiful and I wanted to go to a small school with a diverse student population.
How did a liberal arts education make a difference for you?
I had the freedom to explore a variety of interests while pursuing science. I knew I would end up doing something similar to my current career, but I also wanted to explore various topics like the history of different religions, international politics, and economics. I was able to do all of that which made me more well-rounded.
What experiences outside of the classroom do you think helped prepare you for MS and PhD studies?
Research, it allowed me to become more familiar with being in a lab. It also helped prepare me to think independently. I did research after college as well which helped me approach grad school in a more mature way than I would have without that experience.
How did your time at Lake Forest help you prepare to succeed in your current healthcare position?
I took advantage of the liberal arts education and all the opportunities that were available to me. I did research, volunteered, was involved in several extracurricular activities etc. Because I explored my options, I was more confident about pursuing research.
What do you think of the new Health Professions Program between LFC and RFU?
It's great! It will definitely help to better prepare students for health professions. There are so many exciting and fulfilling careers in the healthcare field, I'm sure the students will appreciate being more aware of these options and how to prepare for their career interests.
What skills and experiences at Lake Forest do you believe will help you be successful?
We had many opportunities to present our data from classes and research projects. We even had a research symposium in one of our biology classes. I appreciate how seriously the LF professors took student presentations, and I remember being very grateful for that experience when I started grad school. As a researcher you quickly learn that presentation skills are crucial to ensure that you efficiently communicate your work to your audience. It is just as important as the quality of the work you are presenting, sometimes even more so. To this day one of my favorite data presentations was an LF student's thesis defense.
What advice would you give a high school student looking to pursue health professions and is considering Lake Forest College?
Take time to learn about different career options, there are many opportunities to explore in the health professions. Volunteer, shadow, work, get real life experiences to compliment classroom learning and incorporate all of this into your decision. You are much more likely to end up in a career that you enjoy if you take the time to explore your options and chose what feels right for you.