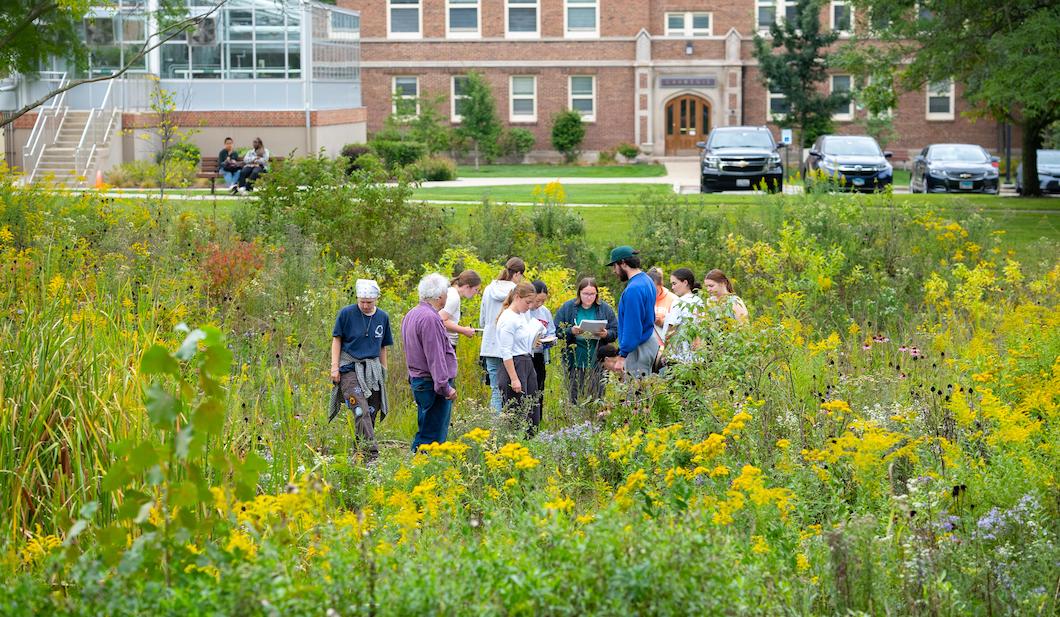 The Department of Environmental Studies at Lake Forest College gets students out of the classroom and into the field. Students are immersed in an interdisciplinary conversation with their local and global environments, and discover their place within them. Whether it's on-campus initiatives like composting research on behalf of the the campus garden, or interning with community organizations like the Lake Forest Open Lands Association, students develop the knowledge and skills to engage with current environmental opportunities and challenges.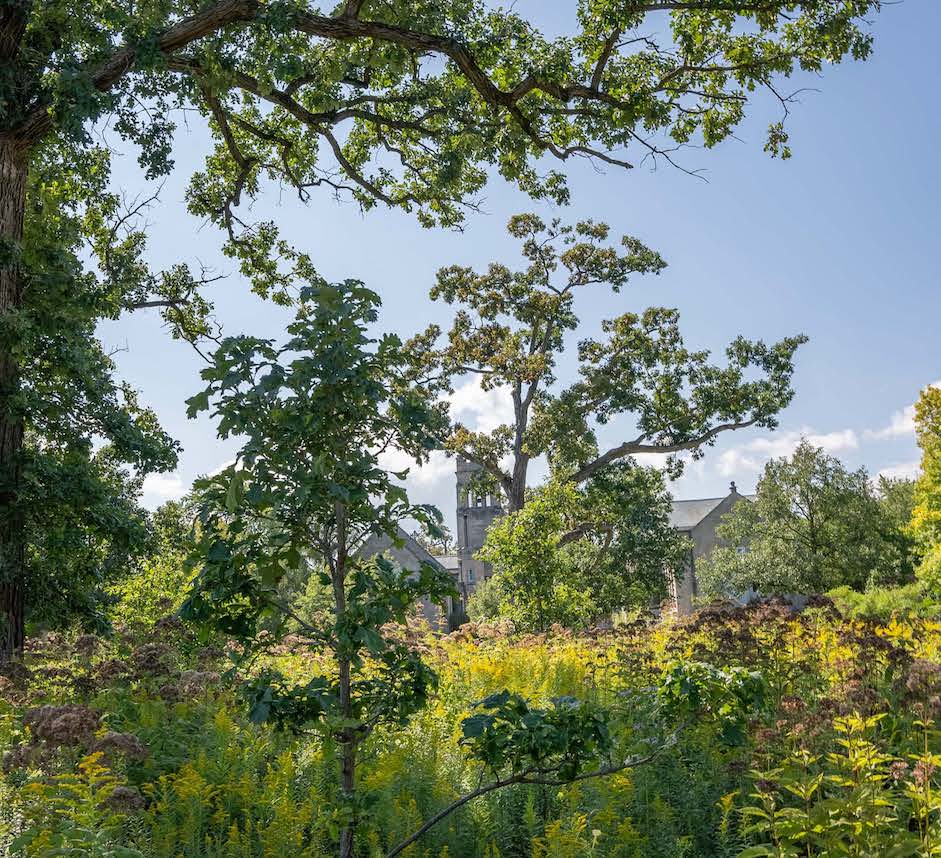 Restoration Sites on Campus
LFC takes pride in our ecological restoration sites! Using what would have remained lawn and unmaintained woodland, the Environmental Studies department has created intentional native plant and animal spaces rich with biodiversity. From our long established Shooting Star Savannah and Revery Prairie, to our 2017-2018 recent built McClure Rain Garden used as a wetland learning lab, our restoration sites have a lot to offer our learning community!
Contact Information
Brian McCammack
Associate Professor of Environmental Studies
Chair of Environmental Studies
Lillard 148
847-735-6285
mccammack@lakeforest.edu