Study Abroad and Domestic Study Away
Notes from Chicago: Yissel in Chicago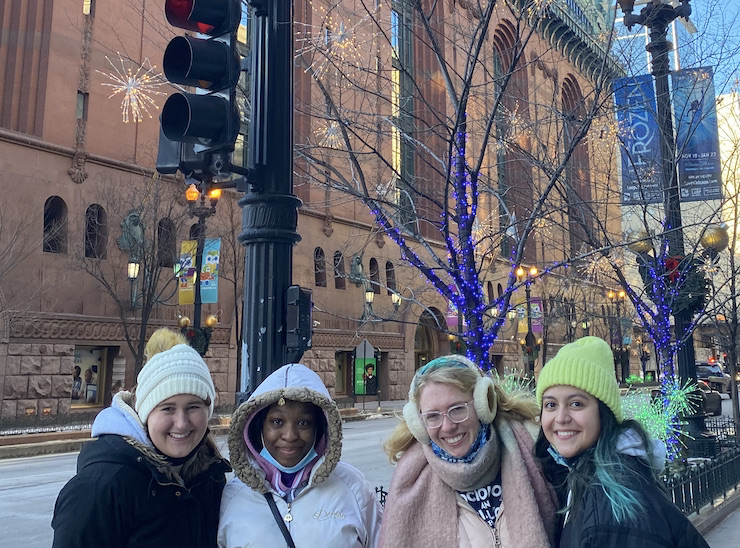 Yissel Saenz '22, an Education and Spanish major, is participating in the Chicago Semester program, where she is completing her student teaching within the Chicago Public School system.
During the Chicago Semester program, student teachers take their classes in 1871 which can be found on the 12th floor of Merchandise Mart in downtown Chicago, (pictured to the right). In class, we have discussed wonder, heartbreak, and hope. In this note, I will provide a summary of wonder and how it influences my faith. My faith has been contested very much this week because students are comfortable enough to share personal matters of their lives with me during class. For example, students who seek more attention don't maintain a relationship with a parent. My faith says to openly discuss this with the classroom but my teacher prefers to not continue these conversations during class time simply because of the hardships it would bring to the table.
My wonder has also been broadened by allowing myself to witness fresh experiences and taking new risks in my daily efforts. Specifically, with my education experience, I have been challenged to take on an internship in a Chicago Public School in the Southside of the city. In simpler terms, I've gotten a taste of what it would be like to teach in the CPS district. Except I thought I had a great advantage which in most matters, I do but I was witless to think it would be comfortably easy. Although I represent a Latinx background similar to the community of Cardenas Elementary School in Little Village (school mural pictured below), I feel as if I cannot provide what is enough or necessary for students to excel in life. Practically it is because I am in this weird stage where I am balancing being a student and a teacher at the same time. I hope to look back someday, I wonder if I'll forget the feelings I've noticed during student teaching at Cardenas.
As always thank you to the donor, the Smith Scholarship.
Cardenas Elementary School Mural: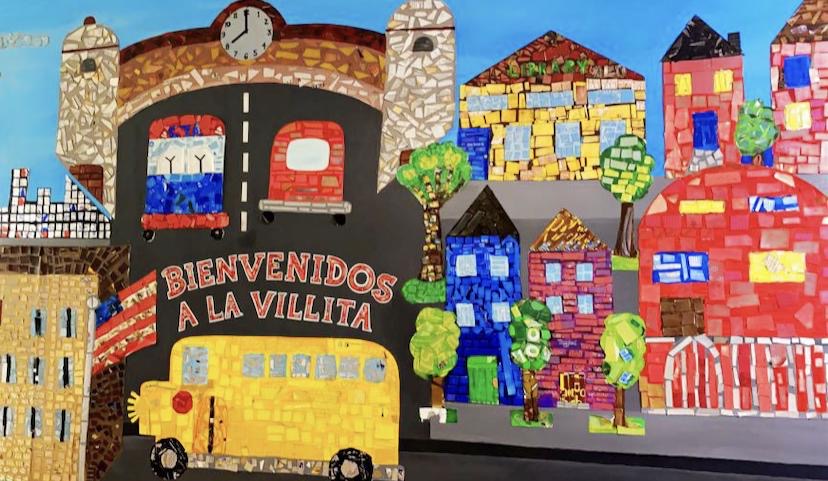 Please note: The Chicago Semester program is a different program than Lake Forest College's In The Loop program.