Study Abroad and Domestic Study Away
Notes from Abroad: Tram in South Korea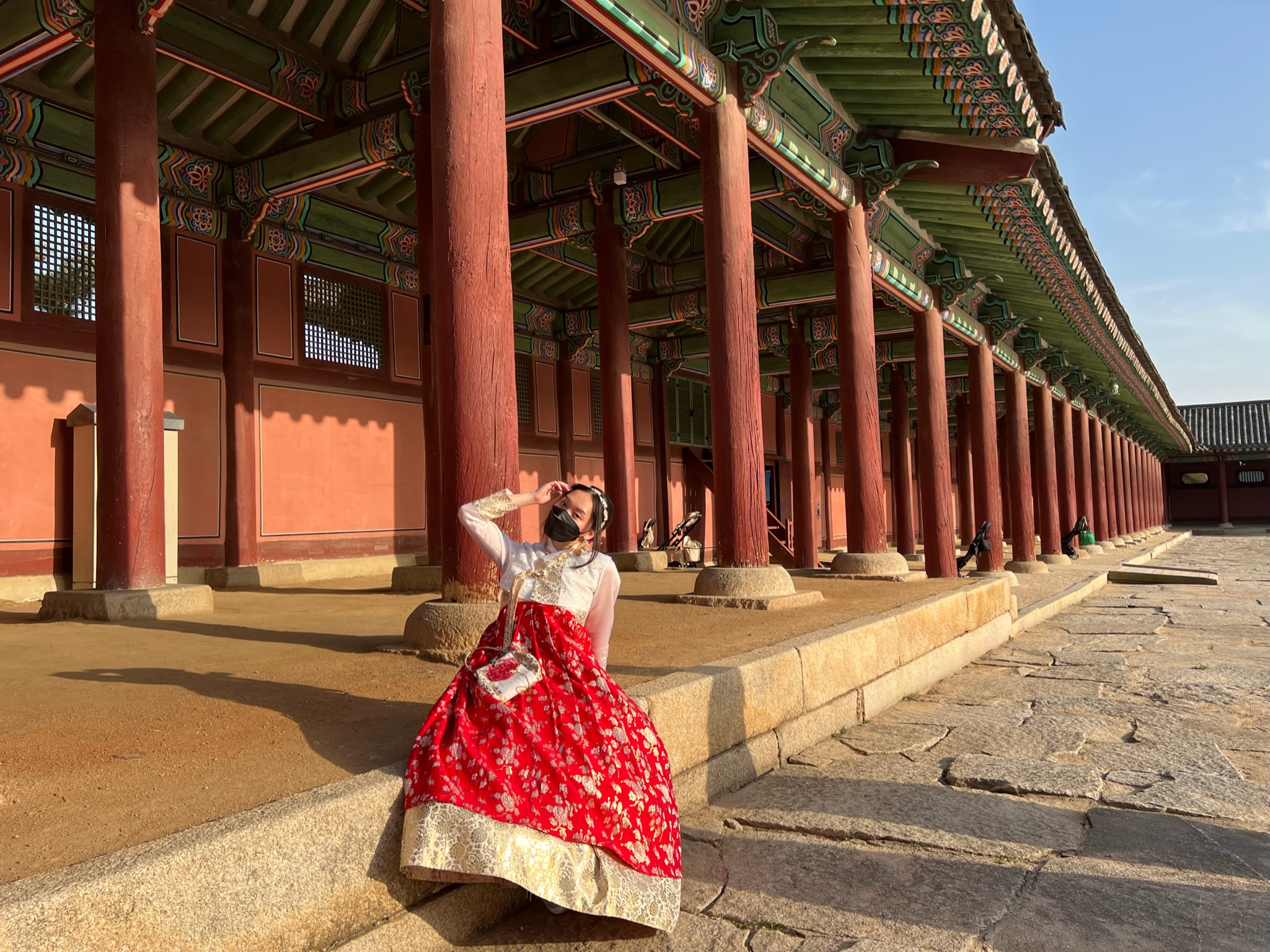 Tram Nguyen '23, a Business major, is studying abroad at Ewha Womans University in Seoul, South Korea.
This spring semester I had the privilege of studying abroad in Seoul, Korea, where I studied at Ewha Womans University. As a commuter student, studying abroad was the first time having a full college experience. Not only was it the first time that I traveled internationally by myself, but it was also the first time I experienced complete independence. As a junior, it felt like I was reliving freshman year of college, making friends, and moving into the dorms, all while living in a foreign country and embracing its culture. As a first-generation Asian American, I was privileged enough to even have the chance to study abroad and I hope my experience will bring a refreshing take and encourage other commuter students to take advantage of the resources provided to them and maximize their college experience.
Like many, one of my first concerns was creating friends while studying abroad. However, I was incredibly lucky to form such wonderful friendships with people from all over the world. Meeting them in the most spontaneous ways, for instance, one of the closest friendships I made here was formed on the streets of Sinchon, when she stopped me to ask for directions to the nearest Daiso. ‌Moreover, I met several students who shared my commuter experiences, since they were also commuters studying abroad for the first time. It was a comforting feeling knowing that others related to my situation.
One of the coolest events to happen during my study abroad trip so far has to be the fashion brand, Dior, partnering with Ewha Womans University to celebrate opening a store in Korea. My host university hosted a Dior fashion show! So the last two weeks of April were so hectic as the school was preparing for Dior's fall collection. There were so many celebrities and supermodels, and with the amount of security, it was like the president was coming to visit. Unfortunately, students weren't allowed into the show, however, there was a Livestream of it. My friends and I had a plan to go to the tallest building on campus with a view that faced the runway. We could possibly see the show, yet our hopes and dreams were crushed because we saw absolutely nothing and eventually gave up; standing in an empty dark hallway admiring the beaming lights and music all while watching the show from our phones. It was truly a humbling experience.
Last, but certainly not least, I would like to sincerely thank Dean George L. Speros for awarding me the Ingrid H and George L. Speros Scholarship for Study Abroad. As I'm sitting here, writing this thank you letter, I cannot completely put into words how much studying abroad has impacted my life for the better. I have never felt more alive than I do these past three months. Thank you for this remarkable opportunity.
Tram with new friends on the program: