Study Abroad and Domestic Study Away
Notes from Abroad: Qheliswa in France
Qheliswa Simelane '23, a double major in Economics and Data Science, is studying abroad at Aix-Marseille University in France.
I am a Data Science and Economics major with a minor in French, currently studying abroad at Aix-Marseille University (Aix-en-Provence campus).
I have been here for about 6 weeks after having arrived for the program 2 weeks late, but with the help of the university, I have been able to catch up with course work as well as navigate the college town. A few weeks leading up to my departure, I remember feeling anxious and worrying about the unknown of going to study abroad, as well as de-attaching myself from the familiar community and routine I had created in LFC. I am glad to say that my experience has exceeded all my expectations and I have been able to use this time to mute those thoughts and allow myself to maximize this experience.
Alongside keeping up with my academics, I have been travelling to a group of friends to nearby cities in the south of France as well as Monaco, Spain and Portugal and enjoying the beautiful weather in Aix-en Provence after escaping the Chicago winters!!! Making French friends, as well as travelling around, has improved fluency in French and I have grown comfortable making mistakes in the language. One thing about the French is that they will enjoy life! The environment has not been as fast passed as the USA, which I had to first mentally adjust to and not expect people here to operate at the same pace that I had been used to in the USA. Overall, I am very happy with the study abroad program I picked and as I continue to soak in the experience, I am allowing myself to grow and romanticize my life and I would encourage anyone who wants to study abroad to apply!
I would like to also extend my gratitude to the Annette Kade Fund for ISEP French and German languages for awarding me a scholarship that helped my study abroad possible. I thank them as their scholarship helped me in my preparations for the semester as well as maximizing my experiences abroad and getting more out of it.
Qheliswa at Parc Guel in Barcelona, Spain for her spring break: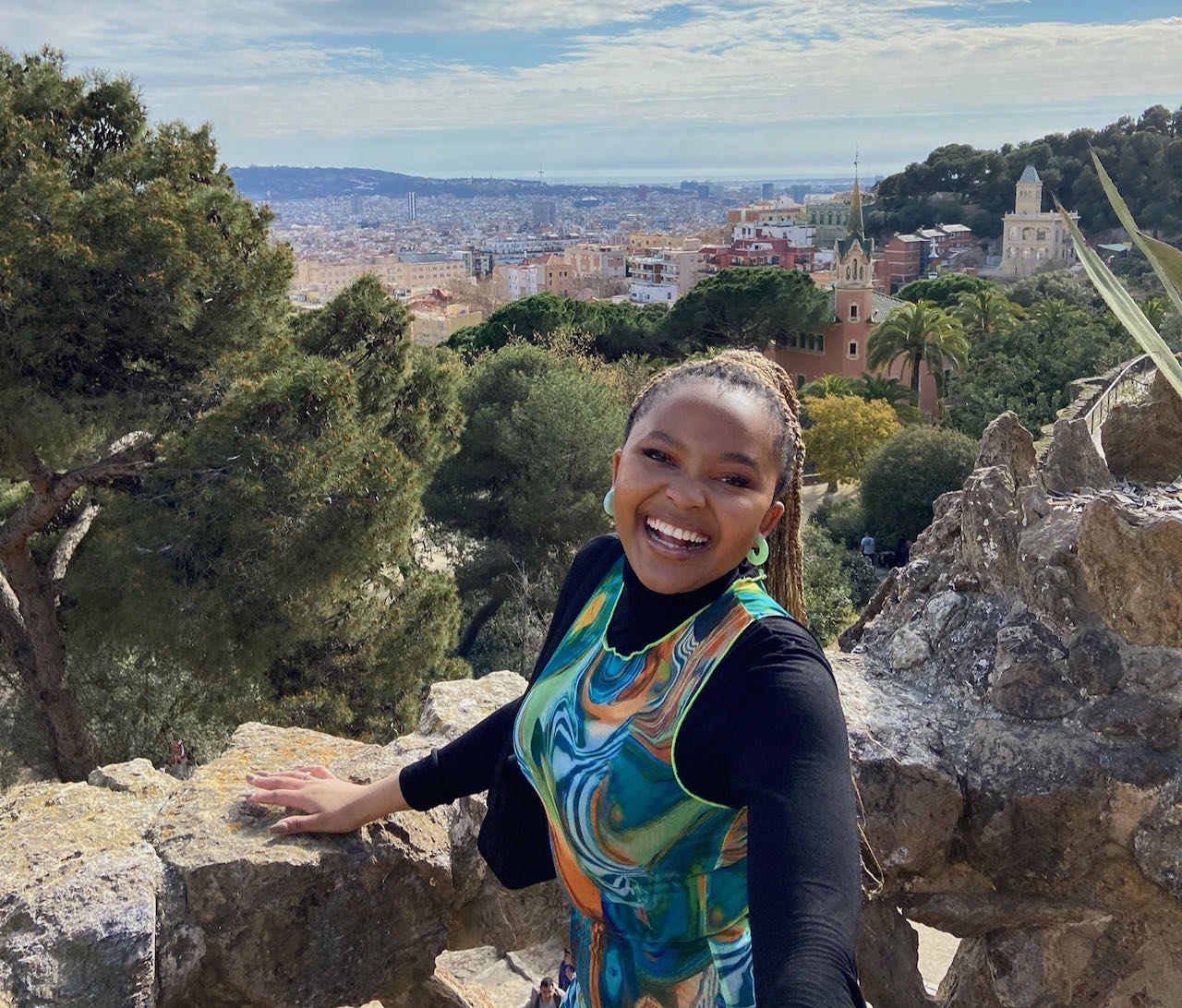 Visting the Nice Carnival celebration in Nice, France: