Study Abroad and Domestic Study Away
Notes from Abroad: Michelle in Ireland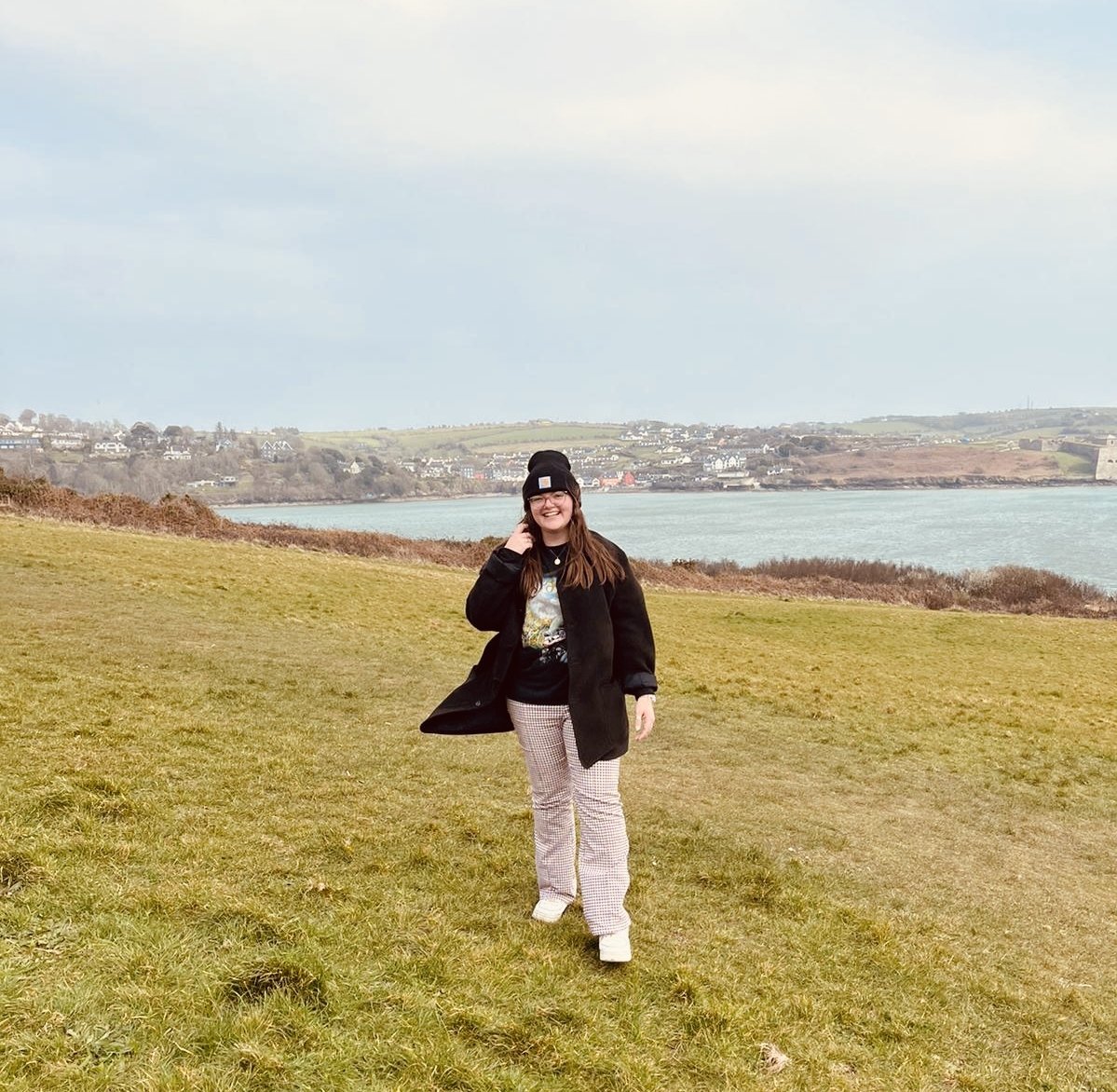 Michelle Mattson '23, an Environmental Studies major with a minor in Economics, is studying abroad at the University College Cork in Cork, Ireland.
I am so grateful to have studied abroad in Cork, Ireland at the University College Cork. My favorite memory of my study abroad experience has been the amazing sights at the Ring of Kerry. I was on a bus tour with my friend Megan and her family that visited, it was so beautiful. It was easy to do since the tour guide takes you around and stops at many places along the way. It was a great way to enjoy the scenery and take remarkable photos. The last stop on the bus tour was Torc waterfall.
The courses here in Cork are quite different. It took some getting used to at first because in most of my classes I only have 2 assignments throughout the semester. This can be nice but was an adjustment because it left me with so much free time. This was nice because I could take trips and explore the city of Cork more. Never thought I would say I would miss homework, but something I learned is that homework in the U.S. provides a nice routine and structure for your week. Sometimes not having that structure made some days harder than others.
The excursions I have taken have been Incredible! So far, I have been to; the Cliffs of Moher in Ennistymon, Limerick, Dublin, Blarney Castle, the Ring of Kerry which goes around Killarney, Kinsale. Lastly, I was able to visit my friend from LFC who is studying abroad in Florence, Italy. It was such a nice pleasure to be able to see her and see all the beautiful sights in Italy. I am planning on going to Galway, the Aran Islands, and Paris, France before the semester comes to an end.
Cork is such a vibrant and quaint city. It is definitely the perfect place to study abroad because it is not as different from the U.S. but still distinctive enough that you feel like you are in Europe. It is not overcrowded or too small. I am definitely glad I chose Cork, Ireland. I can visit the surrounding landscapes and cities very easily with public transportation.
This is such a once-in-a-lifetime experience; I will never forget and one I am truly grateful for. It has been my dream since the second grade to travel. I think my 8-year-old self would be very proud of what I was able to accomplish this semester.
Thank you so much for the scholarship from G. Dale Smith, '37, and Ruth Peterson Smith this scholarship provided me with funds to be able to visit these breathtaking sights.
Michelle at the Cliffs of Moher: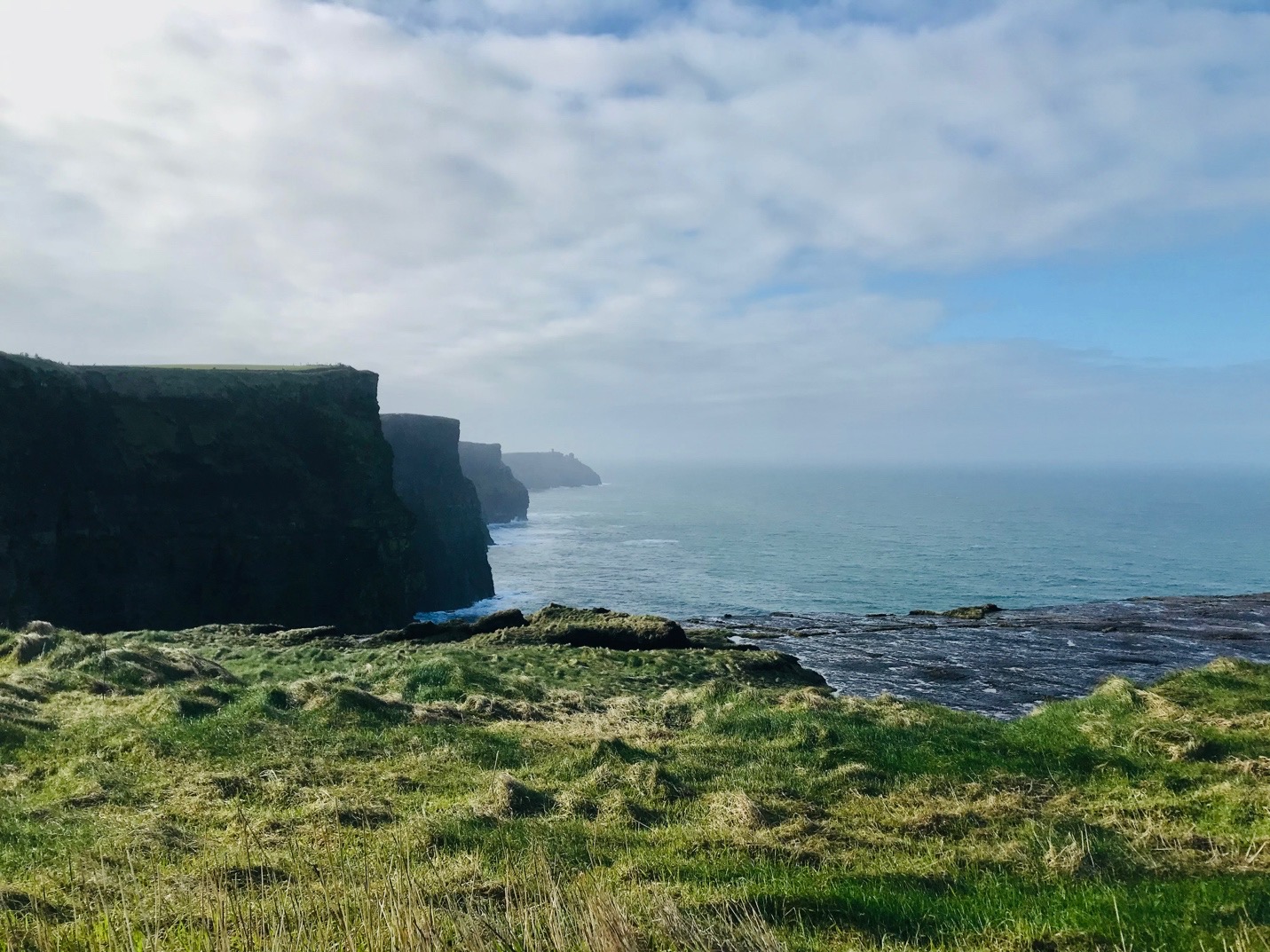 Michelle (right) at Torc Waterfall with a friend: