Study Abroad and Domestic Study Away
Notes from Abroad: Luis in Germany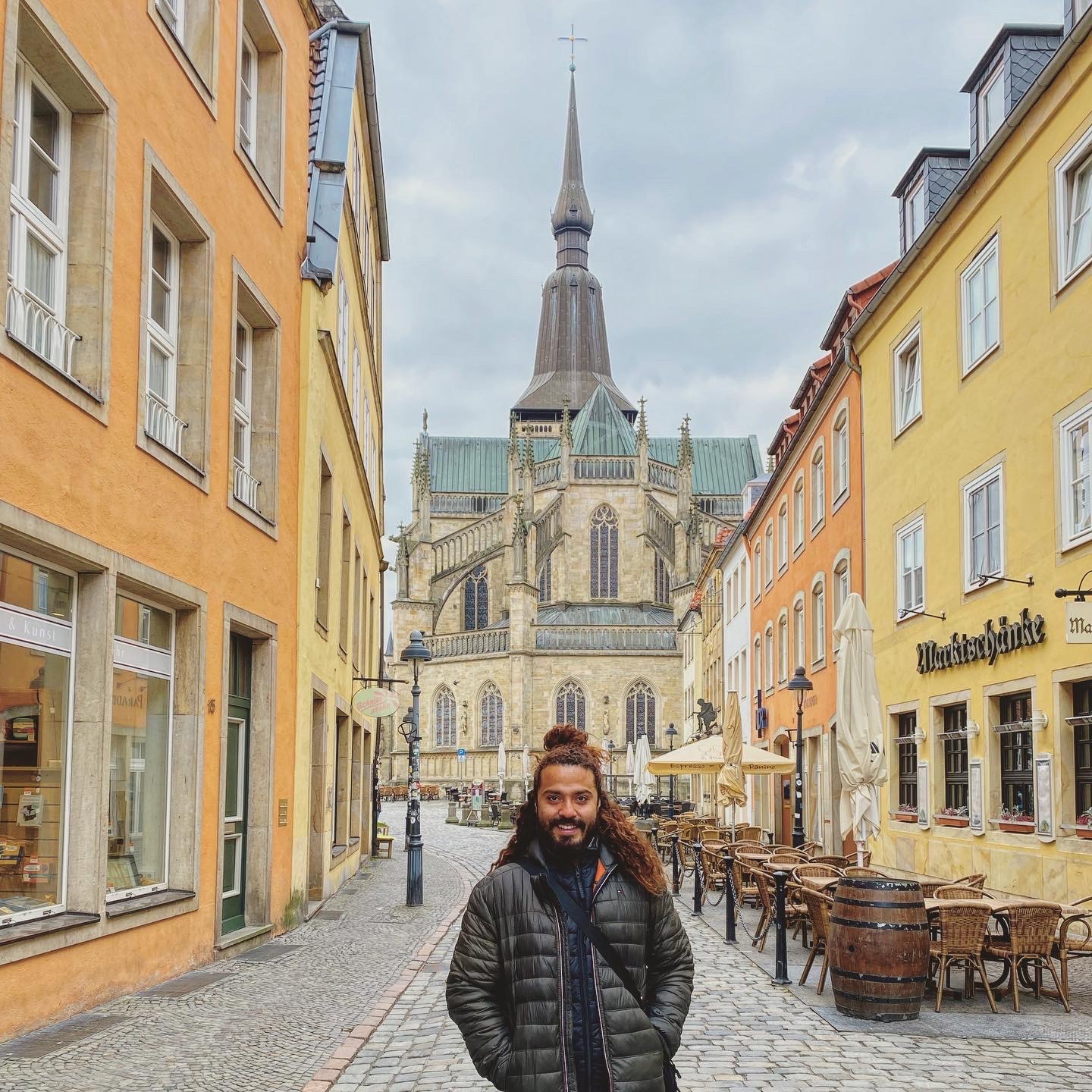 Luis Mario Alvarez Alfaro '22, a double major in International Relations and Linguistics with a minor in Environmental Studies, is studying abroad at Technische Universität Dortmund in Dortmund, Germany.
I am Luis Mario Alvarez Alfaro, an international student in Lake Forest College. I decided to come to Germany during my last semester of my senior year. I wanted to explore the European region and Dortmund welcomed me with open arms. TU Dortmund is a great university and allowed me to explore how European education works. I have made very good friends and grown a lot personally since I arrived here.
I arrived in Frankfurt when I began my trip in Germany, and I loved seeing the German influence in some regions of the Americas. I am a young Costa Rican student, and I was shocked while appreciating the German lifestyle and architecture. I loved visiting the Goethe House in Frankfurt as I knew I was going to be learning a little bit of German during my experience while studying abroad. Then I arrived in Dortmund, and everything was new to me, since I was never interested in Germany before in my life. Dortmund is a great location to visit other countries and other German cities. I am happy to be able to say that I visited Belgium and Poland so far. I want to visit more countries during this experience!
German perspective is very different to mine. I grew up in Latin America and I believe that exploring the German system allowed me to have a more open mind. I found many similarities and differences with the locals. I found the language barrier very intense in the country. However, the younger generation speaks very good English. I am super thankful for this experience, and I would choose to come to Germany again if I could back in time. I will enjoy taking my courses now with a European perspective. One of my biggest challenges here, was to never leave behind my transparency, since I am a Latin American coming to study in Europe. I am very proud of my culture and who I am.
Finally, I am super happy to mention that this is my third experience studying abroad and my first one in Europe. I feel very lucky and wise because now I have so much more knowledge of the world. I want to explore the whole world and Germany is a fascinating region. I am now graduating with one of the richest experiences I could have never imagined.