Study Abroad and Domestic Study Away
Notes from Abroad: Kyle in London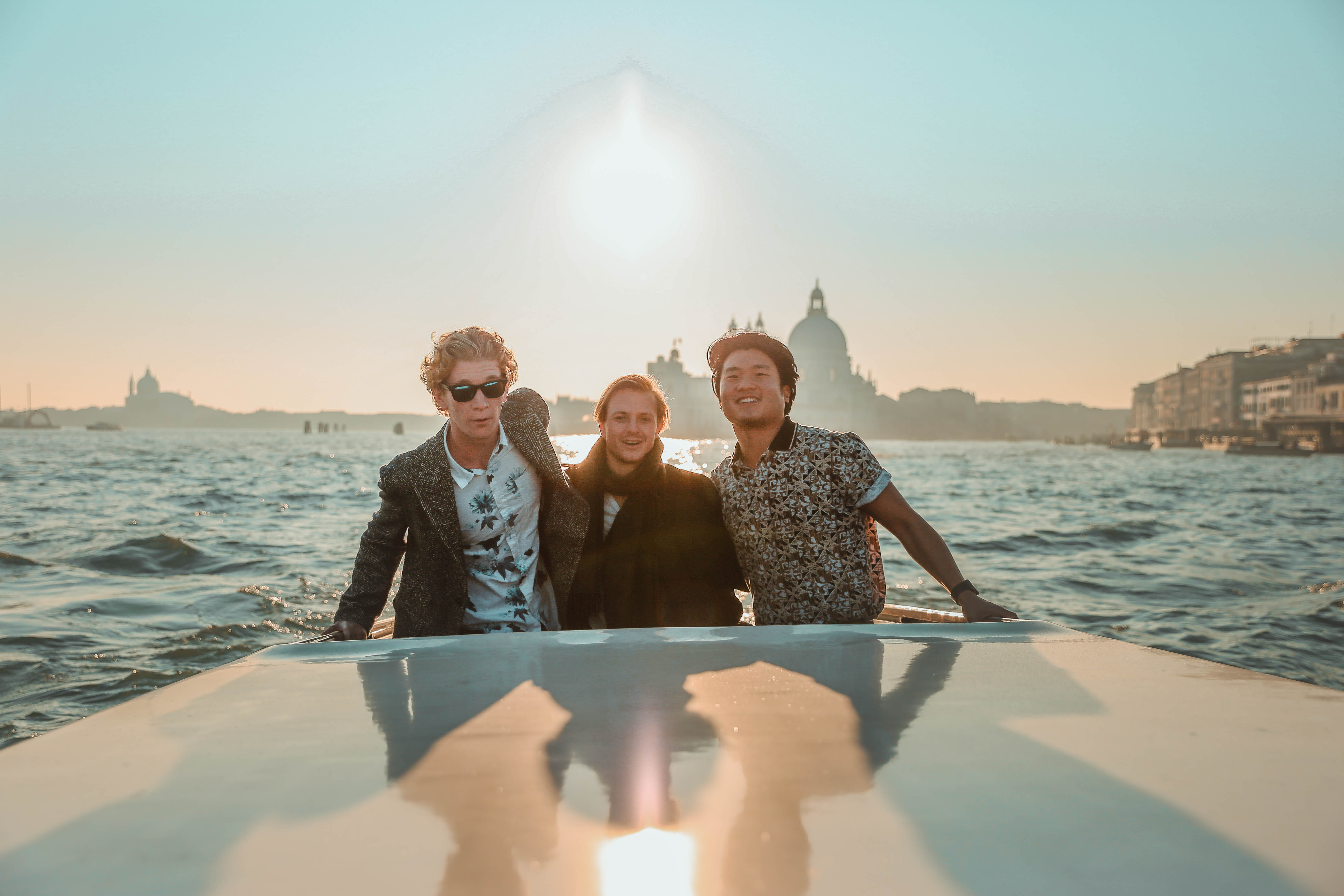 Chemistry major Kyle Lim '20 at the University of Roehampton in London, England.
I chose to study abroad at the University of Roehampton in London, England. The unbelievable amount of memories and people I met during my short two months stay in London is inconceivable. Through looking back at all of them, I realized that I didn't quite know what I wanted to get out of my study abroad experience at first, but in the end, I called on London, and she so beautifully answered.
To begin to describe London is a task similar to describing the United States. Each town and state are so much different from the next. Downtown London in particular was one of my favorite spots to visit. With a 40-minute train ride straight to the heart of London, you could say that I lived there. The energy of the people, the cheers coming from pubs, and the smells of local food trucks calling my name, all of it was so simple. Yet, it had such a profound effect on my perception of London. The people I met were always so kind, consistently wanting to know about my life in the states and in turn I would have them tell me about theirs. Seeing how similar individuals are halfway across the world to myself gave me reassurance and allowed me to experience London in their lens.
My focus on going to London was to see the way they lived. Me being a Chemistry major, I have a relatively strict schedule. But now I was in a land of opportunity. I had no restrictions on what I could do. This meant that I had to push myself beyond what seemed normal in my day-to-day life. I pushed myself in academics, but I also pushed myself to be entrenched within this new culture. This was a phenomenal growing experience and I got to see the differences in academia, the differences in food, and the differences that make a human an individual. The principles and history that they taught in courses at the University of Roehampton grew my breadth of knowledge more than what solely studying in the United States would provide for me. I visited Buckingham Palace, took the Tube down to the London Eye, and visited many local shops, restaurants, as well as pubs. I visited other countries I thought I would never have the opportunity to. As we visited each one, my senses would be overtaken by the beauty of the architecture, the smells of the food, and the hallucinating sounds of local street performers. It sparked a passion in me to travel the world. Whether it is to fly as far as Italy or visit towns as near as Lake Bluff, the beauty within this world will never cease to amaze me.
No matter where I travelled in the world, I was always able to proudly come back to London, my home away from home. London is truly one of the most globally inclusive and electric cities in the world. Trying to describe it in a few paragraphs would not be doing it any justice. But one of my all-time favorite experiences from studying abroad had to be when my friends and I were on the River Thames just as the sun was setting. I looked at them and simply said "Wow, what a life we live." In that moment, there was nothing but bliss. The outside noise went quiet and the birds stopped chirping. My whole life led up to that moment, and within it, I knew I made the best decision of my undergraduate career.
Thank you to the Smith Scholarship for allowing students like myself to have the opportunity to study abroad and create memories that will last a lifetime. Thank you to the Global Engagement office for helping me transition into the University of Roehampton so seamlessly, and most importantly thank you to the University of Roehampton itself for welcoming me with such warm arms. I was able to live a life predicated on myself. I was able to grow infinite times over and for that, I thank you. I will always call London my home.