Study Abroad and Domestic Study Away
Notes from Abroad: Kenza in Argentina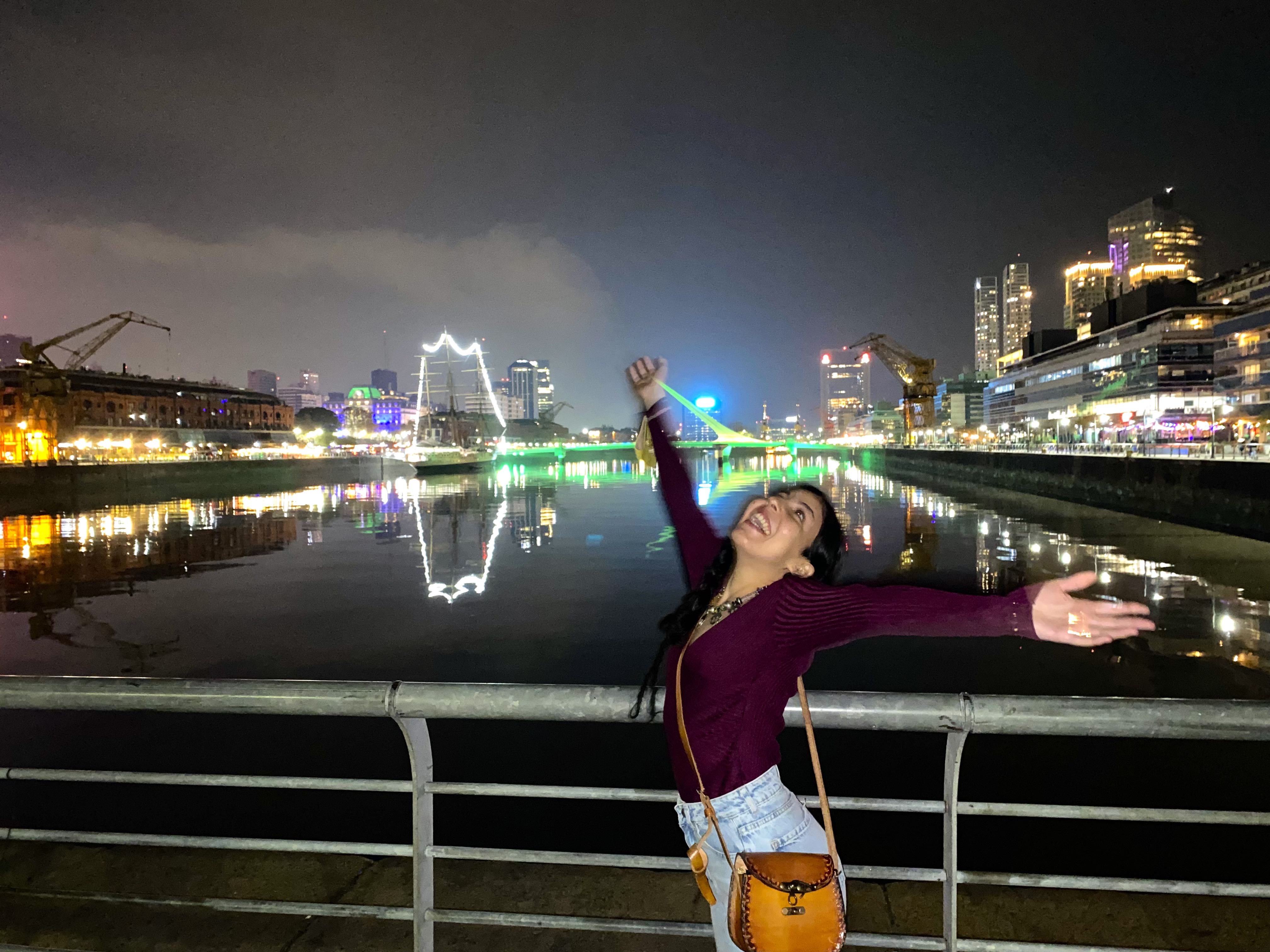 Kenza Kantour '25, a data science and international relations double major with a minor in education, studied abroad at the Universidad de Palermo in Buenos Aires, Argentina.
I'm Kenza Kantour, currently a sophomore at Lake Forest College, pursuing a bachelor's degree in Data Science and International Relations with a minor in Education. It has been 5 months that I'm living in Buenos Aires, Argentina, and studying at the Universidad de Palermo. This semester abroad has been so fulfilling and rich in beautiful experiences and learnings. From adapting to Argentina's culture to taking a full load of classes in a language that I have never used as a medium of study, to observing and learning the habits of the society and understanding the political, economic, and social aspects of the country.
Being an International relations major helps me get a better understanding of the world's politics, taking the course " History of the Argentinian society" at the University of Palermo helped me understand better the historical context of the country where I was living, and got to observe more things and being able to make connexions between the history of the country and certain societal phenomena. This is the kind of education I seek to get. One that's instructive, practical, and fun!
One of my best experiences here is when I decided to travel to Entre Rios, a region in northwest Argentina to volunteer. It was very beautiful to travel these long hours on the bus while looking at the landscapes and going to the "Unknown". The volunteer project was about constructing a multipurpose center for the community of the village where the hosts of the volunteer live. Interacting with the local community, acquiring new skills and reinforcing values of sustainability, minimalism and simplicity through this experience was life changing.
On another note, I'm very grateful for this experience and opportunity. I wanted to thank all the teams; whether the people working in the global engagement Office or the ISEP study abroad program for their work in putting these programs together and giving opportunities for students from all over the world to grow and become better citizens of the world.
Thank you, Argentina, for this beautiful new chapter of my life.
Graffiti in the neighborhood of Palermo:
The Floralis Genérica sculpture in Buenos Aires: