Study Abroad and Domestic Study Away
Notes from Abroad: Kamila in Finland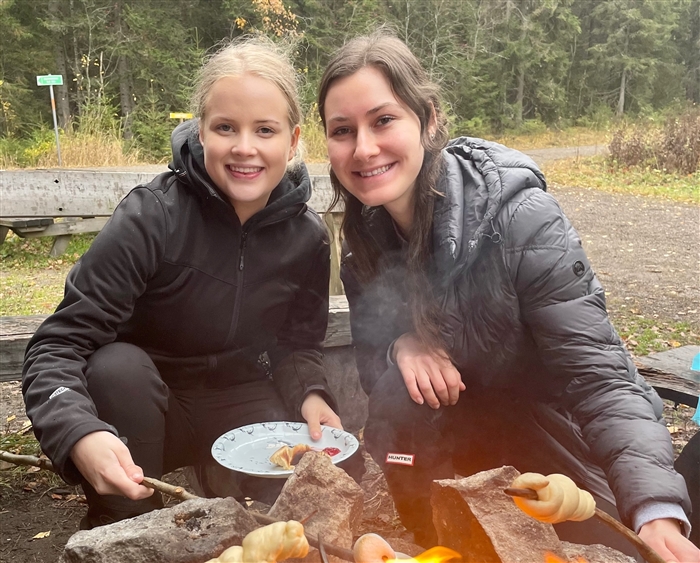 Kamila Czerlonko '22, a double major in Education and Psychology, is studying abroad at the University of Jyväskylä in Jyväskylä, Finland.
This semester, I chose to study abroad at the University of Jyväskylä. What attracted me to Finland in particular was its successful education system that has been at the center of praise for many years, especially its teacher training major. Being an elementary education and psychology major, I felt Finland would be the best country to call my home away from home as its education program is rigorous, yet extremely rewarding as teachers are very well prepared and highly valued in Finland. I also wanted to experience the beauty of Finland's nature from its many lakes to breathtaking landscapes.
I have been to Europe many times before; however, this was my first-time visiting Finland. This semester, I wanted to immerse myself and learn as much as I possibly could about the Finnish culture, whether that was trying traditional Finnish cuisine, experiencing a Finnish sauna, and taking a survival Finnish language course at my university. The people I met and friends I made in Finland welcomed me into their homeland with open arms, thus helping me adjust to my new home fairly quickly.
One of the many beautiful things I got to experience while aboard in Finland was its picturesque nature landscapes that are filled with lakes, forests, and incredible nature views. I enjoyed visiting as many nature spots as I possibly could while abroad in Finland and just taking the time to appreciate the beauty of nature that Finland has to offer. Living in the suburbs of Chicago I do not see many lakes often, therefore I really wanted to make sure I spent adequate time exploring Finland's many nature landscapes. Many times on the weekends my friends and I would hike to different lakes near our campus and spend time enjoying the fresh air of Finland.
The nature is so beautiful in Finland that mostly everyone either walks or bikes to school and/or work because they want to spend time taking in the fresh air. Therefore, I found myself having an easier time acclimating to the city and the campus because I was able to walk everywhere and familiarize myself with different places. I am very grateful I was able to study abroad in Finland during the autumn semester as the autumn season in Finland is quite a spectacular site. I got to experience the beauty of the autumn colors by watching the leaves change colors all around me and even saw children on my walks to campus playing in piles of leaves.
I am extremely grateful for the Ingrid H. and George L. Speros Scholarship for providing me with the incredible opportunity to study abroad in Finland. I have made memories that will last a lifetime and have made forever friends. The lessons I learned from the University of Jyväskylä and the experiences I had while in Finland have helped me grow infinite times over and over. I will forever cherish my time that I spent abroad in Finland.
Kamila's Finnish students exploring maps during their geography lesson: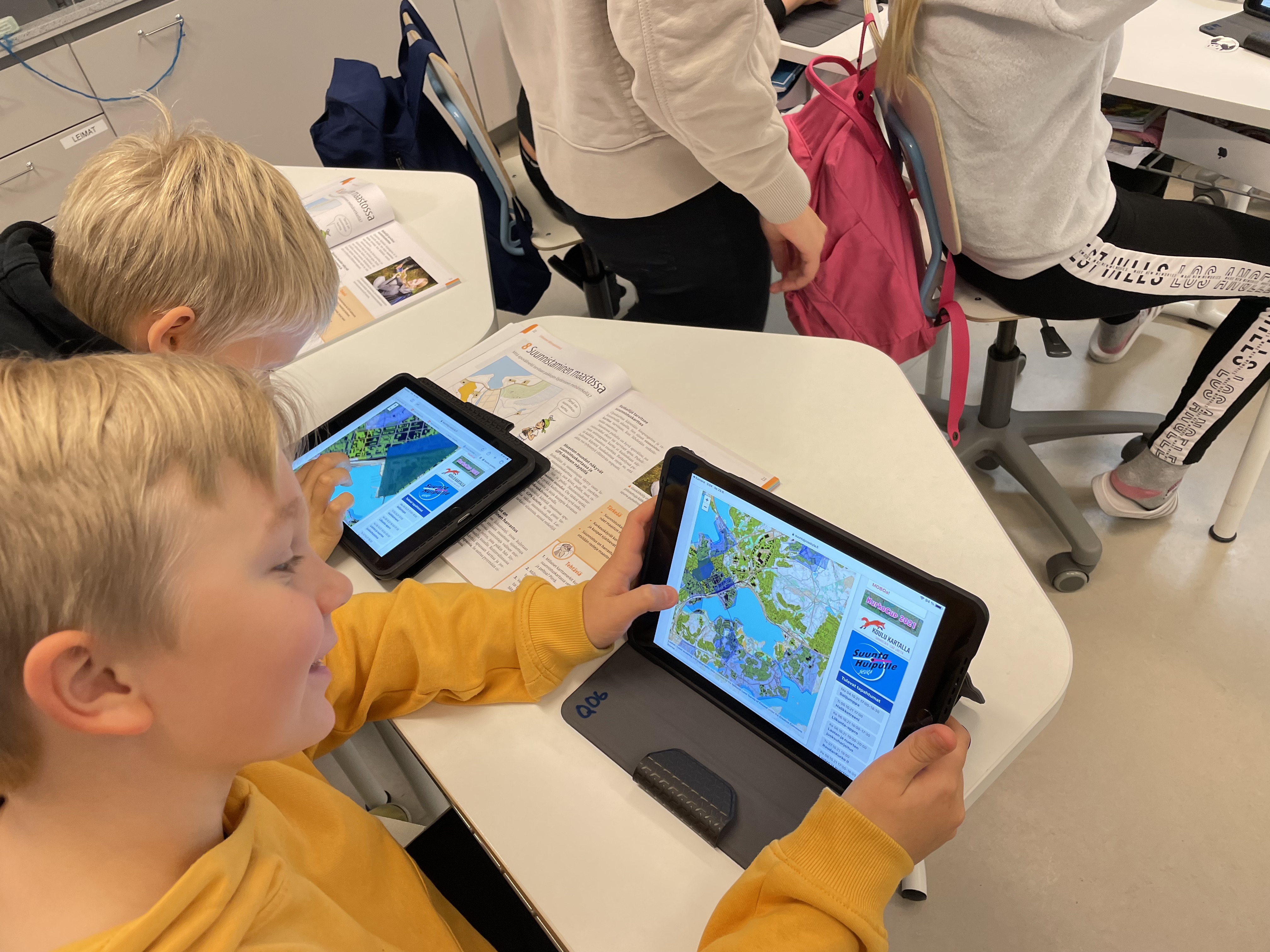 Exploring Lake Tuomiojärvi: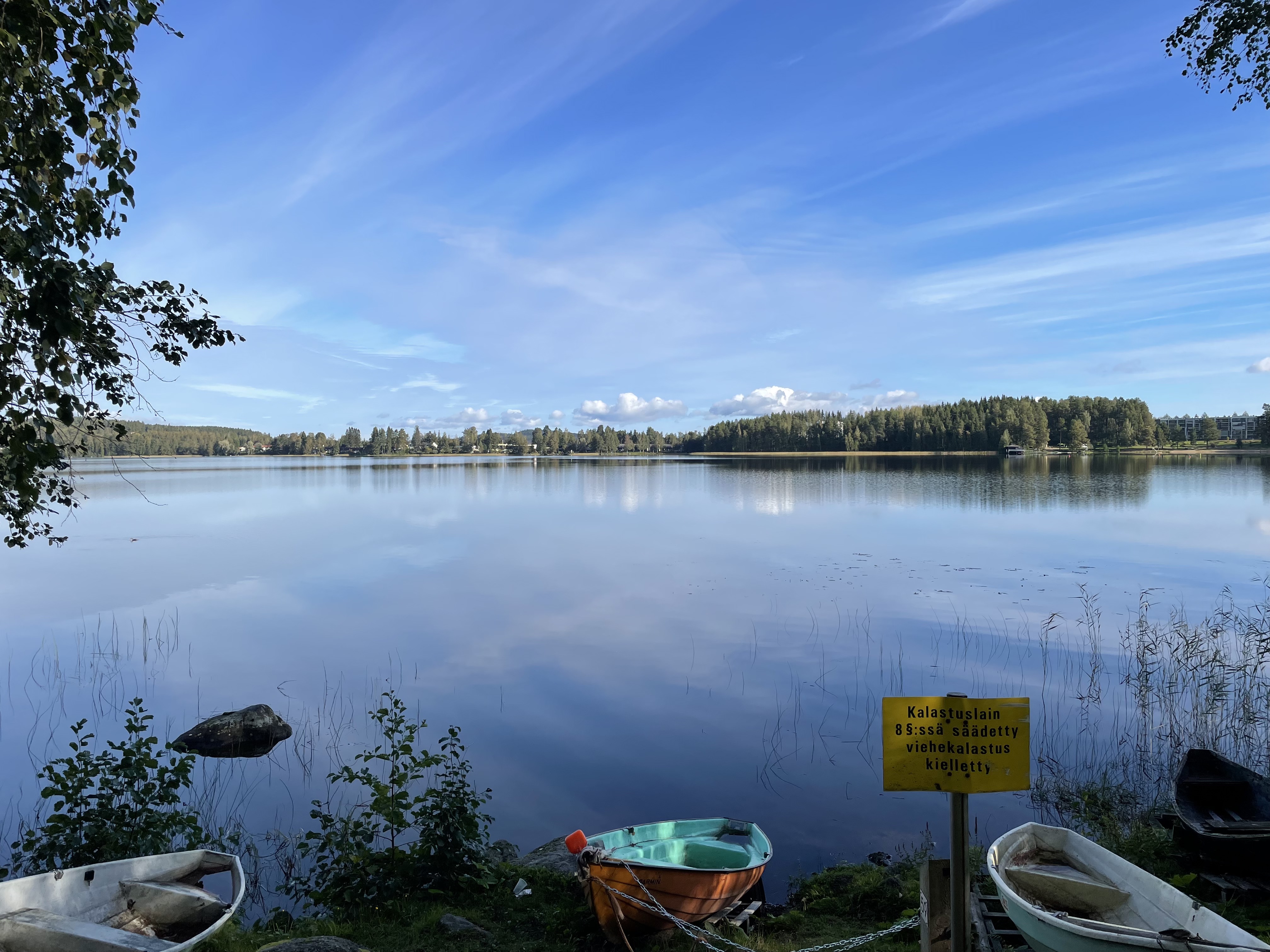 City of Lights Festival in Jyväskylä: