Study Abroad and Domestic Study Away
Notes from Abroad: Desire in France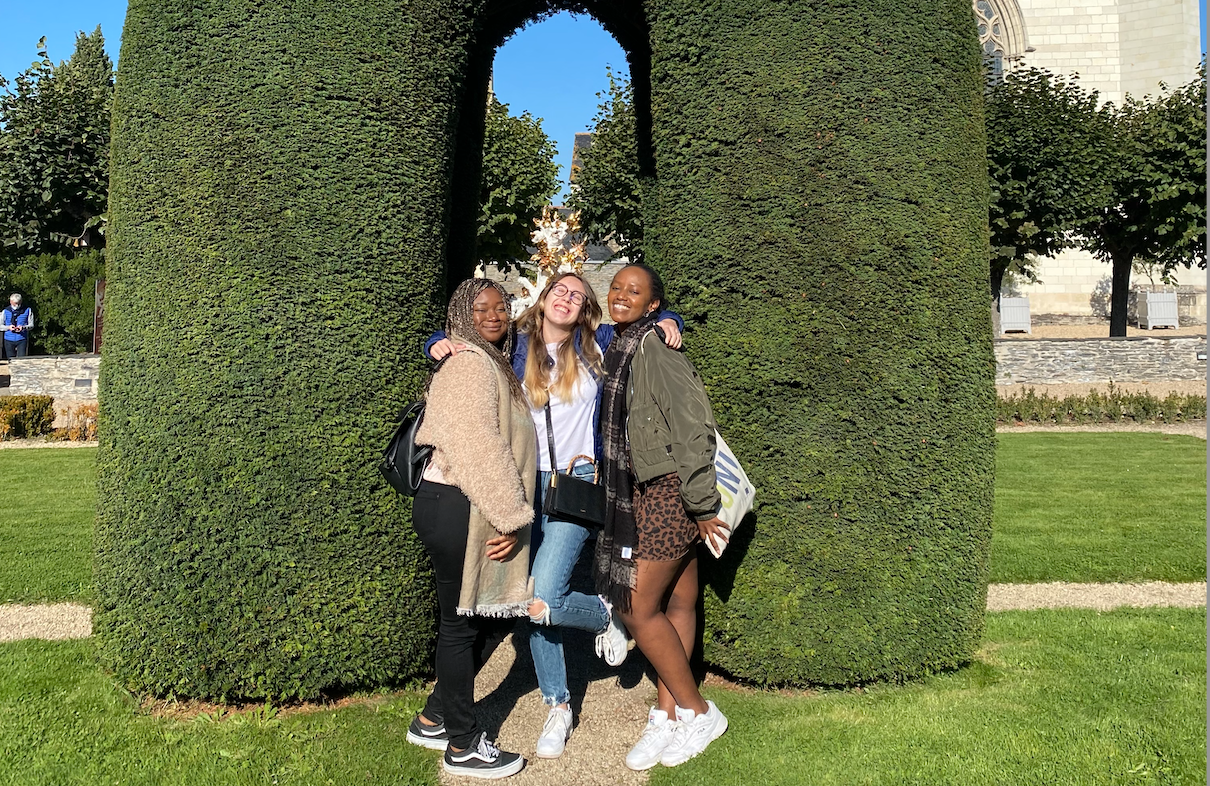 Desire Uwera Nalukwago '22, a double major in Neuroscience and French, is studying abroad at the Université de Nantes in Nantes, France.
Bonjour! My name is Desire Uwera Nalukwago and I am a Neuroscience and French double major studying abroad at the University of Nantes in France. I decided to study abroad for the sole purpose of language exchange, because I felt that being in a place where I had unlimited exposure to the language would aid my learning. I have also dreamt of improving my fluency for as long as I have been learning French, not to mention the awesome perks of experiencing a new culture and traveling. Thanks to incredible initiatives like the ISEP Community Scholarship and the ISEP French and German Language Annette Kade Fund Scholarship, I was able to realize this dream.
Even though I have travelled to a few other places, I had never been to a country where English wasn't the official language. My excitement for the start of the program was constantly clouded by the fear that I would fail to understand or pick up on what the locals were trying to communicate and thus perpetually feel lost. This was true for the first few days of my arrival, but very soon I learned common phrases and how to ask people to speak slower or explain a word I didn't understand.
My first observation about Nantes was that it is a vibrant, multicultural student city. The university and other institutions of higher learning occupy a significant part of the city and the rest is student housing, entertainment spots, restaurants, cultural/historical sites, and museums with the intersection of the rivers Loire, Erdre and Sevré at its heart. I met many students within the first week from different parts of the world who were also studying abroad, which made any cultural shocks a little easier to experience.
My classes started as soon as I got there and just like the city, the group is diverse and the only language we have in common is French and to some extent English. It still feels surreal to express myself solely in French, and I still have a lot of learning to do, but my comprehension has improved the most. Perhaps the biggest hindrance to my practice of spoken French is that young French people are just as keen on practicing their English as I am on learning better French. Therefore, my interactions with them are always flipped to English as soon as they realize I speak it more fluently. On the bright side, it is a learning process for all parties. I have also realized that listening to how they formulate English sentences gives me great insight on how some things should be phrased in French, in certain cases.
I would like to thank the ISEP French and German language Annette Kade Fund scholarship and the ISEP community scholarship for their contribution to my study abroad experience. It has definitely made my stay and learning experience much easier. I would also like to thank the Global Engagement Office for their guidance and the University of Nantes, especially the Institut de Français Langue Étrangère [i-FLE] for giving me an amazing experience of France.
Shipwreck of Neptune - Le Voyage à Nantes: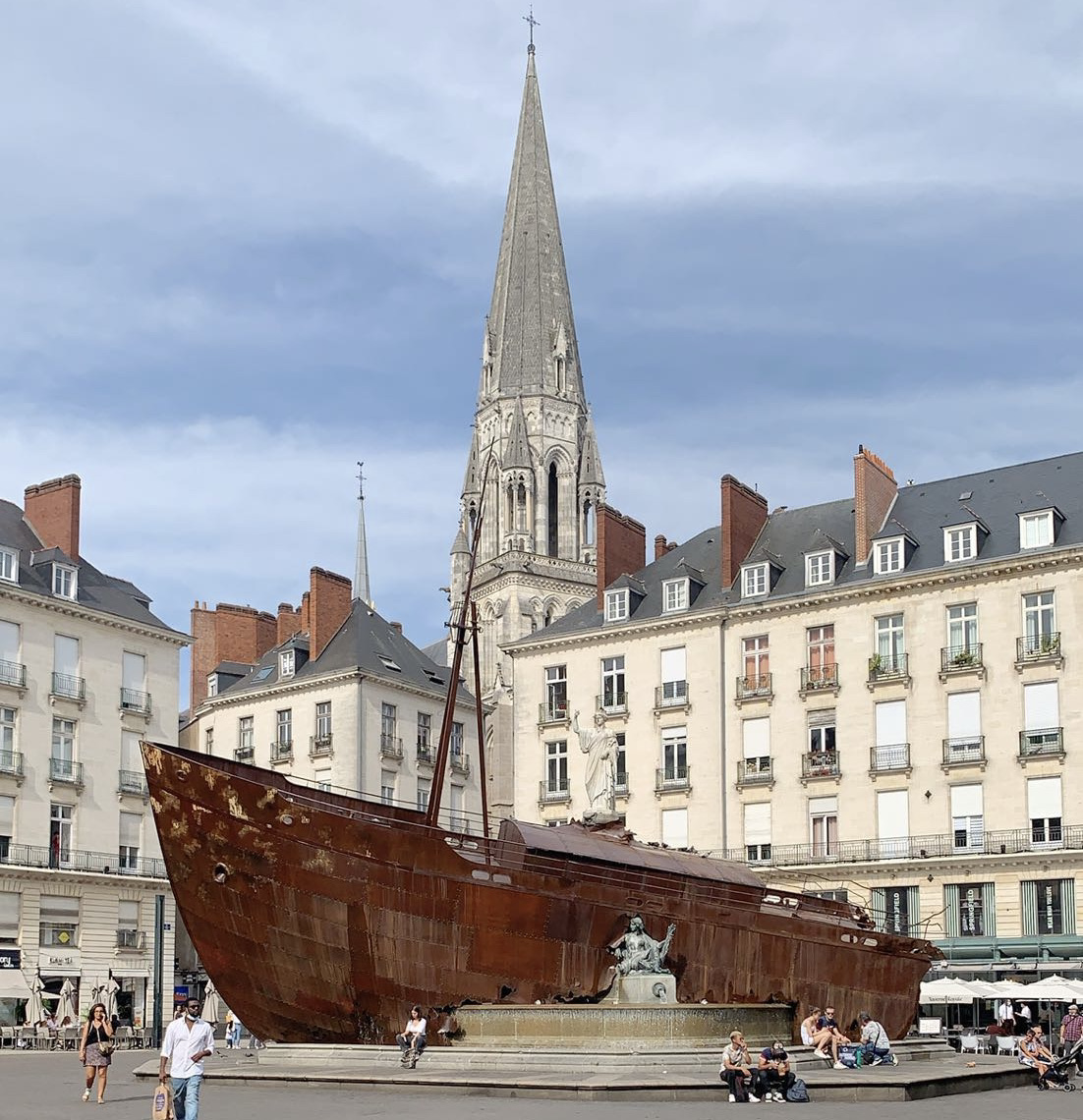 Exploring downtown Nantes with new friends: