Study Abroad and Domestic Study Away
Notes from Abroad: Dante in Italy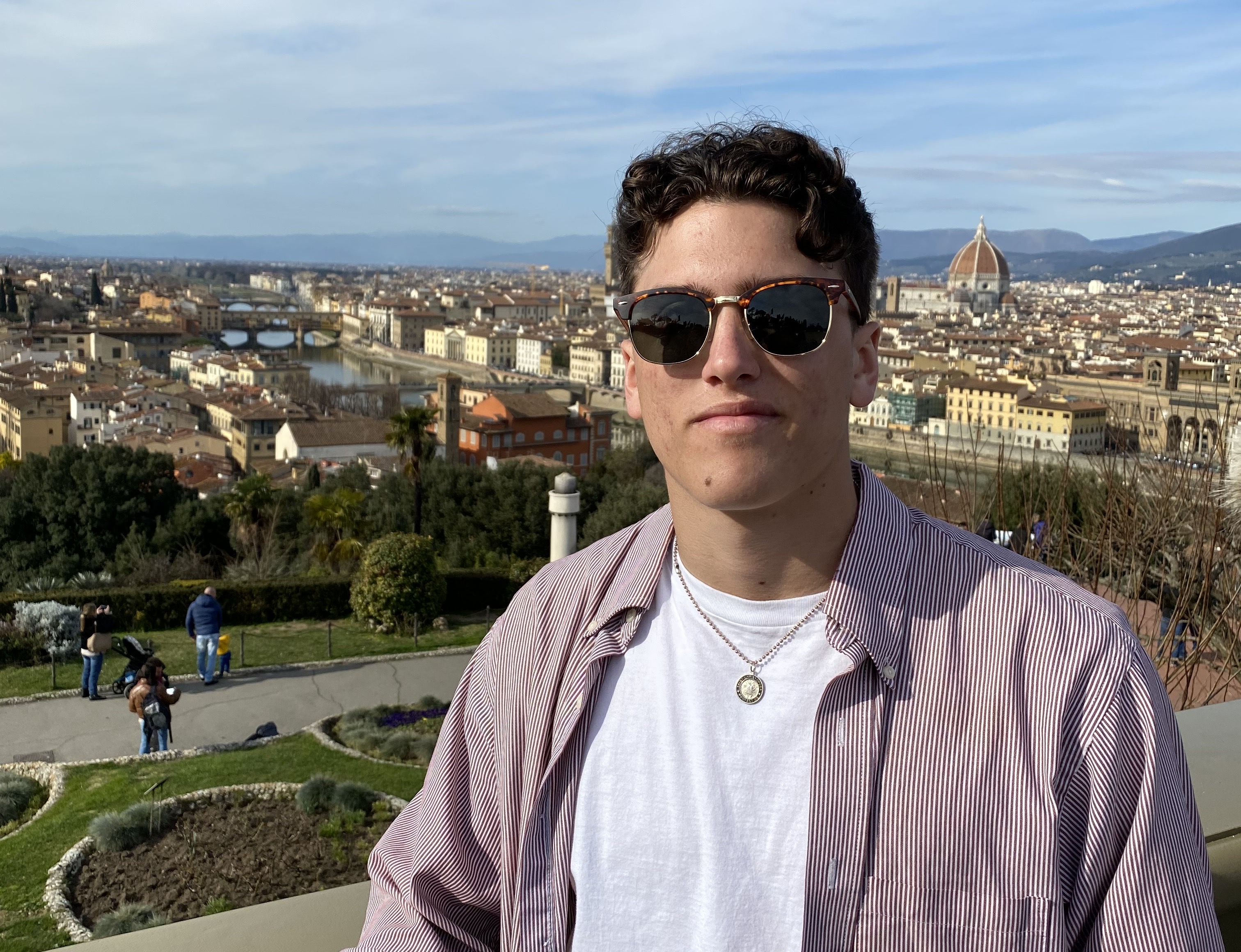 Dante Esposito '23, a Business major with a concentration in Marketing and a minor in Entrepreneurship and Innovation, studied abroad in Rome, Italy as part of the AIFS Rome Program.
Studying abroad in Rome, Italy was truly a life changing experience. I was able to learn about new cultures and meet people that will now be my friends for life. Living in the city center and being completely immersed in the culture of Rome and the many sights, people, and food was absolutely amazing. I got to see some of the most beautiful and famous pieces of art and sculpture the world has to offer in museums and churches in Rome, Florence, and Naples.
Since Rome was so close to other places in Europe, I was also able to travel on the weekends to Venice, Bologna, South of France, Prague, Capri, Sorrento, and Lisbon. Each of those cities were unique and exciting to explore for my friends and I. Along with exploring, my classes at the university brought the culture together. I was immersed into the food of Europe, mythology and stories of Rome, and the international business aspect of Europe and the world. Alongside my classmates and professors, I learned so much everyday and was able to truly excel because of that. I loved being able to visit the Colosseum, Trevi Fountain, St. Peters Square, and many other beautiful historic monuments while in Rome, it brought so much enchantment to everyday and is something I will remember for the rest of my life. Going out at night was always entertaining, to meet new people from all over Europe, learning new languages, and being pushed out of my comfort zone and becoming so much more well-rounded because of it. Trying new foods, hearing new music, seeing new things, and having conversations with people of all backgrounds has broadened my horizons for the better.
I truly felt like I was able to maximize my experience over the course of my three months in Rome, and I would not change a thing about it! I cannot recommend enough to others to take advantage of opportunities and if you get the chance to study abroad, do it! Thank you so much to the Speros scholarship fund for making my dream of studying abroad a reality and something I will remember forever!
Dante visiting Venice: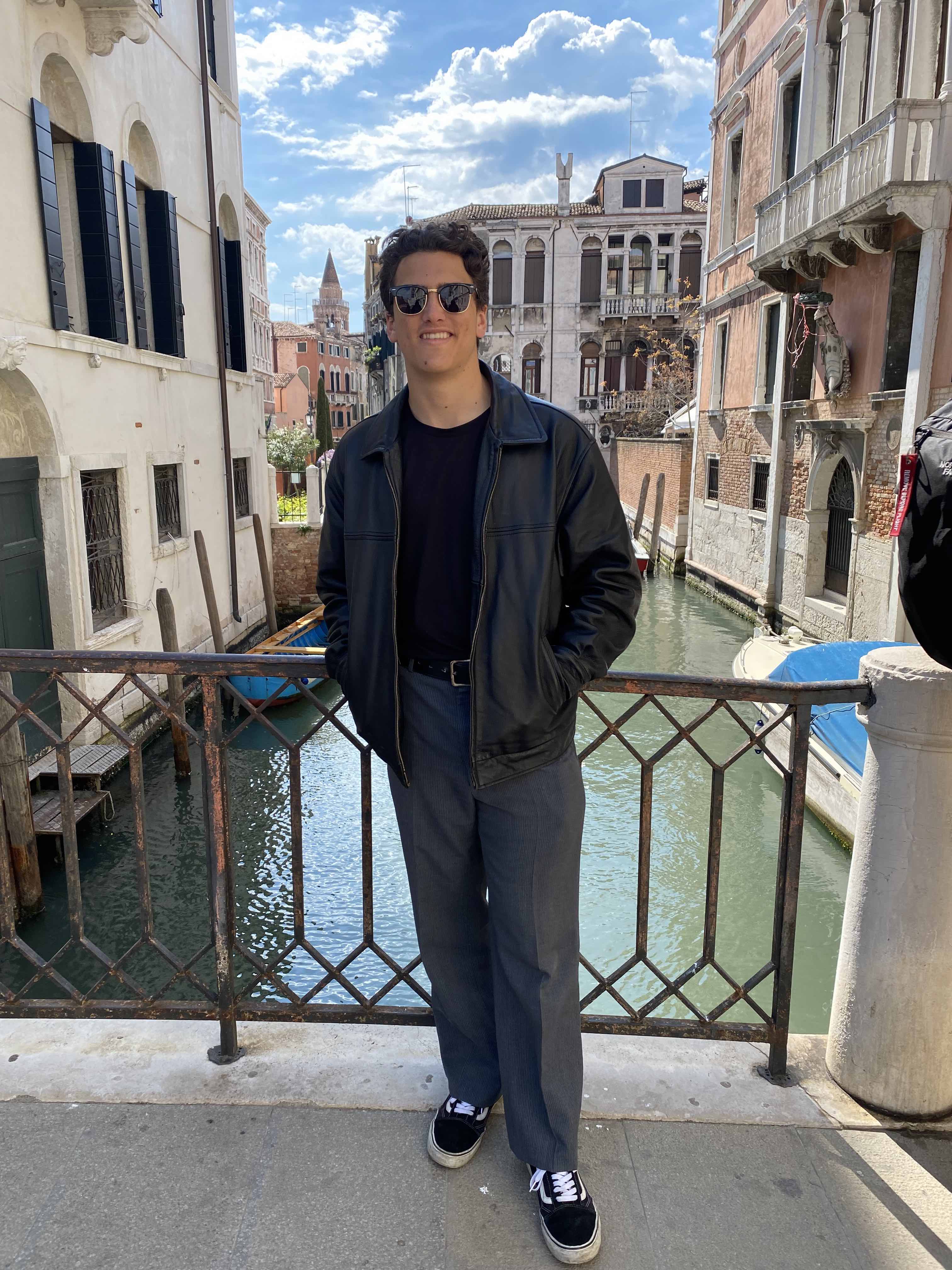 Dante in front of the Trevi Fountain in Rome: