Study Abroad and Domestic Study Away
Notes from Abroad: Dante in Italy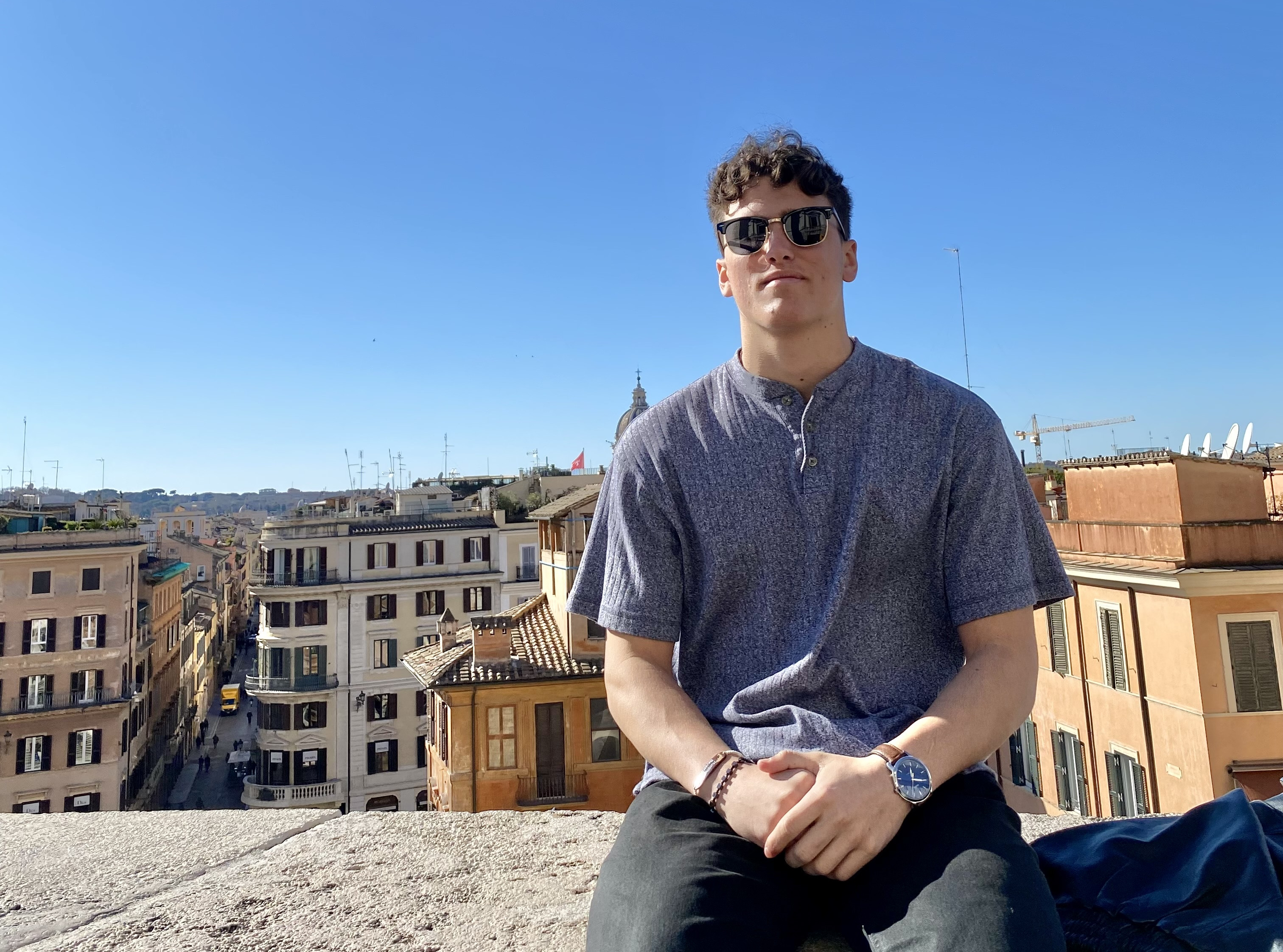 Dante Esposito '23, a Business major with a concentration in Marketing and a minor in Entrepreneurship, is studying abroad in Rome, Italy as part of the AIFS Rome Program.
Studying abroad in Rome, Italy has been a tremendous experience. My favorite parts of Rome are the wonderful food and the exploring of the history, architecture, and monuments the city has. Everywhere I walk I get to see things like the Colosseum, Tevi Fountain, beautiful churches, the Vatican and so many more. Being able to experience and learn about the rich history of Rome has been a dream come true.
Along with the exploring I enjoy so much I have been able to eat, try, and learn how to cook traditional Roman cuisine. My favorite foods I have eaten so far have been the Pasta alla Carbonara, Pizza Diavola, and Spaghetti Amatriciana. I even had to privilege to take classes on how to make these dishes from Chef Fabio, a renowned chef here in Rome! Along with being able to try so many new fresh foods and see so many sights I have gotten to meet many new people from all over the world.
With Rome being such a huge global city, I have gotten the chance to talk to people from all sorts of continents, backgrounds, languages, and nationalities. I have gotten to learn about their culture, what brought them to Rome, and some of their favorite things about their home countries. I have also gotten the chance to learn Italian and start to understand it during my time here. Being immersed in a new language is something I am so glad I am being exposed to and can take with me for the rest of my life.
I am so grateful and blessed to be able to have this experience. Thank you to the Smith Scholarship for making my traveling dreams a reality!
St. Peter's Basilica: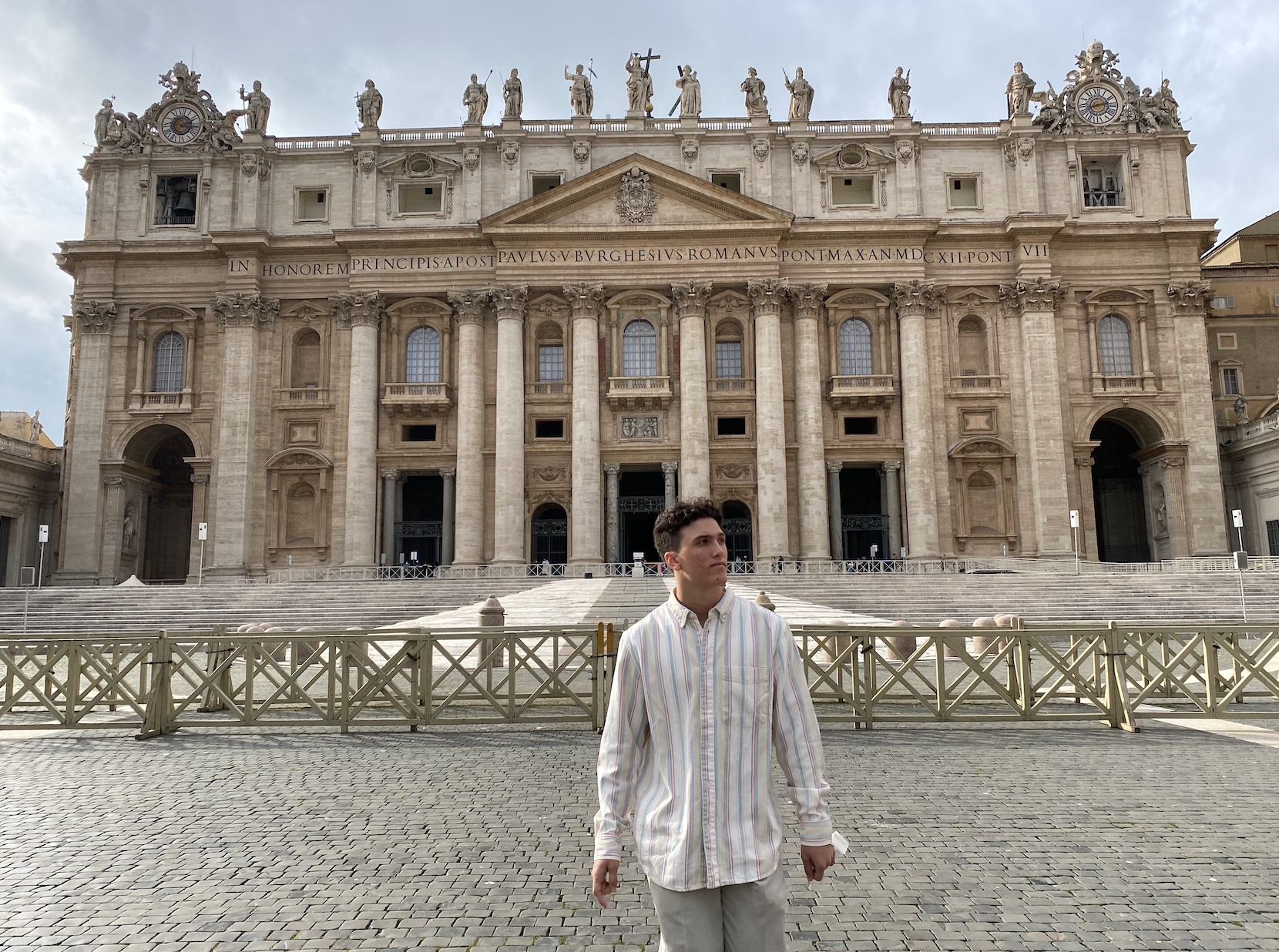 Ponte Vecchi in Florence: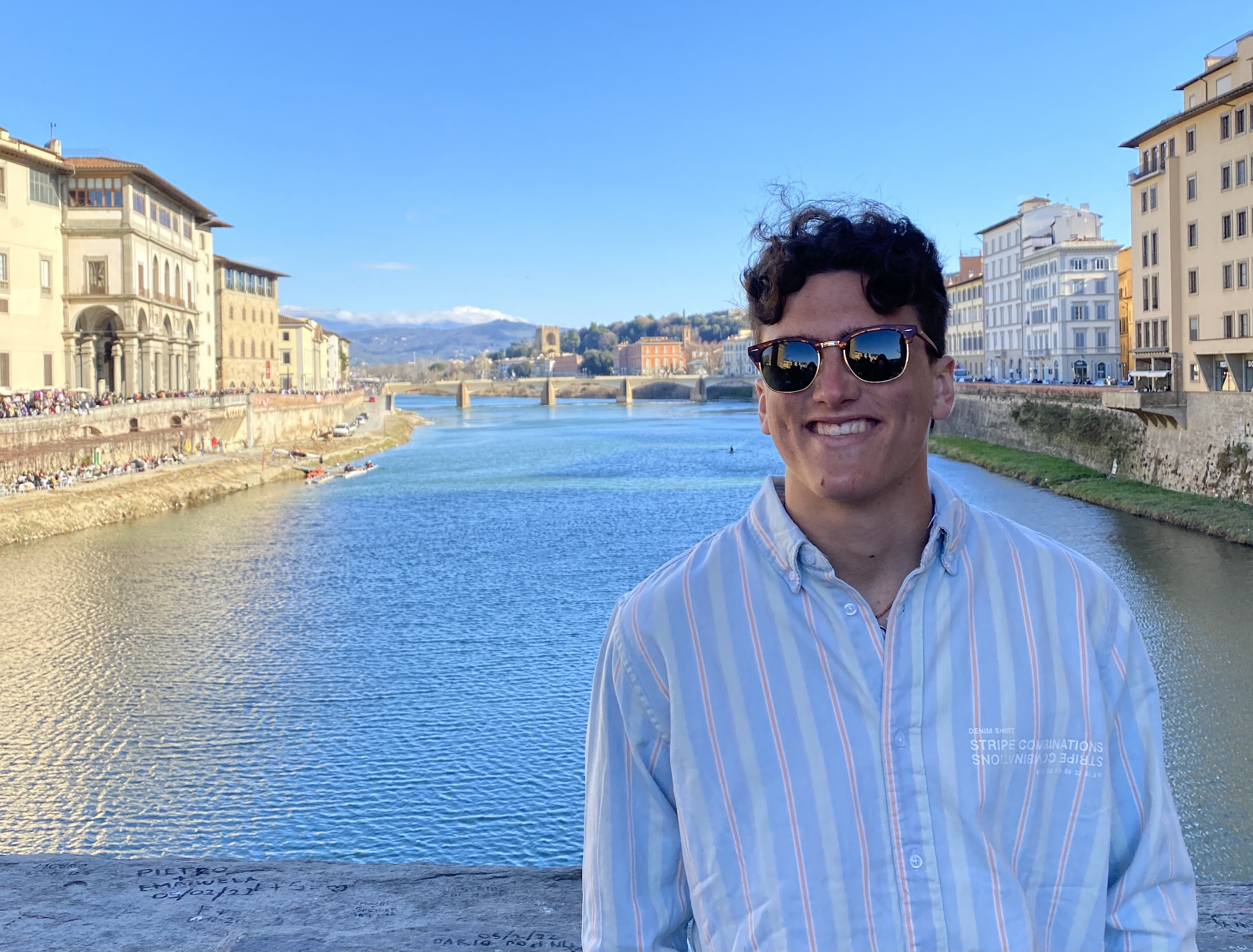 Colosseum in Rome: