Study Abroad and Domestic Study Away
Notes from Abroad: Aarti in Germany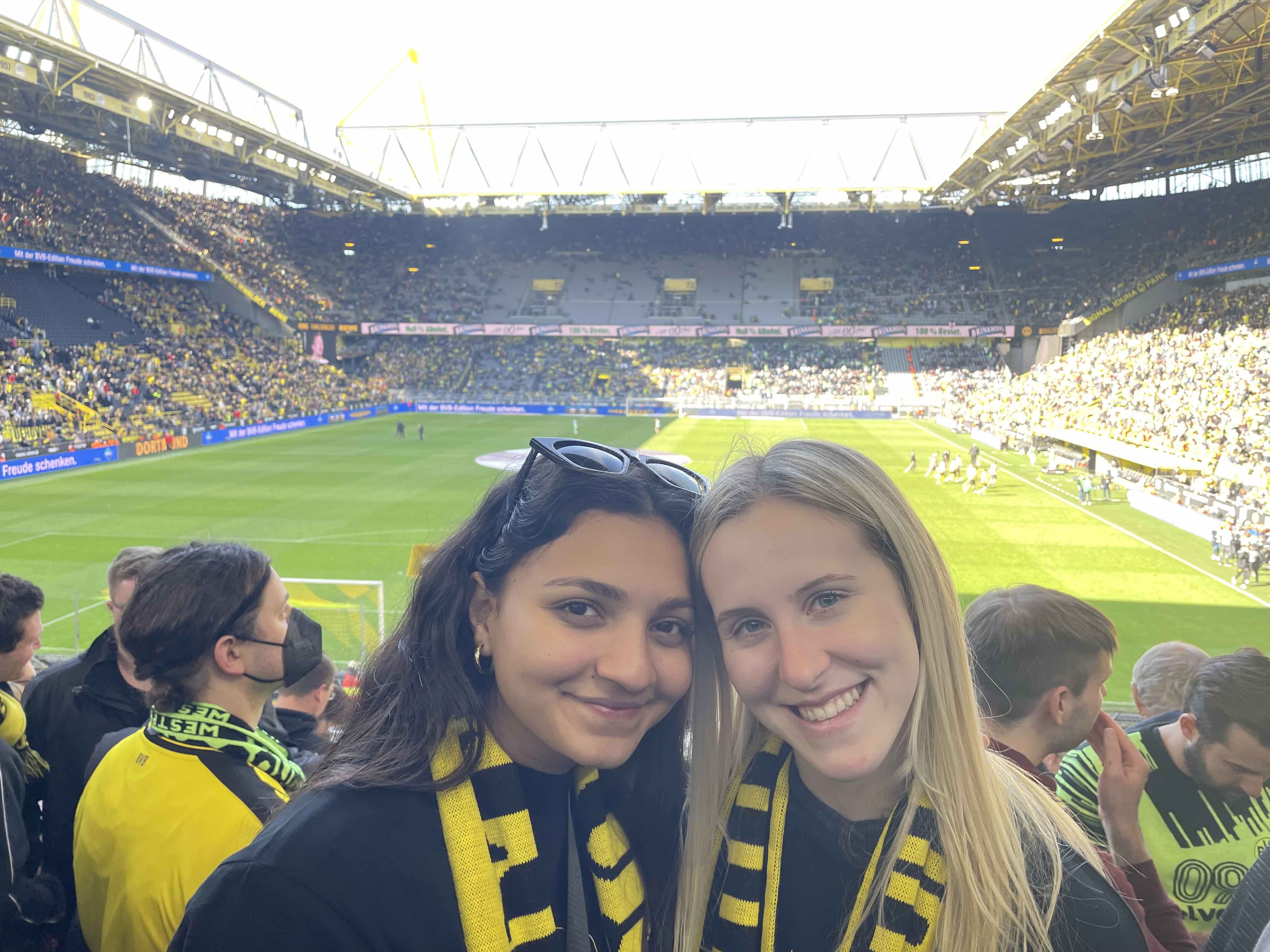 Aarti Singh '24, a double major in Economics and Data Science with a minor in International Relations, is studying abroad at Technische Universität Dortmund in Germany.
Hallo and Guten Tag! My name is Aarti Singh, and I am currently a Sophomore at Lake Forest College double majoring in Economics and Data Science with a minor in International Relations. I am currently studying abroad at the Technical University of Dortmund in Germany and having an amazing experience. Like many other exchange students, I am taking various courses, major and non-major related, offered in English and German at my university. Germany being such a central and developed location in Europe, I was able to explore countries including Germany, Austria, Poland, and the Netherlands in the span of a month. Being able to travel, see the beautiful architecture of Europe, and experience such diverse cultures has been the highlight of my experience so far.
The importance of independence is Europe as a college student is tremendous. I admire the freedom I have of living in a shared flat with all other students, some local and some international, which allows us to experience the real world. My favorite memory so far is being able to assist a local teacher's 7th grade English class as a Teacher's Assistant every Thursday. Dortmund is known for a good education and therefore being able to share my experience of English to the locals every week is my highlight.
My first month in Dortmund included orientation and an intensive German course which helped us understand the language and culture of Germany to a deeper level. While English is the second most spoken language in Europe, including Germany, the language barrier has been the hardest challenge to overcome so far. Adjusting to a new culture has been difficult, especially not being able to communicate with fellow classmates and professors. Nevertheless, my semester in Germany has just begun and have a lot to learn and explore. I am looking forward to many more adventures and risks I'll be able to take in the coming months!!
Tschüss!!
Aarti in Vienna: