<div style="background-image:url(/live/image/gid/58/width/1600/height/300/crop/1/45985_music3_mod.rev.1533156273.jpg)"/>
<div style="background-image:url(/live/image/gid/58/width/1600/height/300/crop/1/45986_music1_mod.rev.1533156274.jpg)"/>
<div style="background-image:url(/live/image/gid/58/width/1600/height/300/crop/1/45984_music2_mod.rev.1533156273.jpg)"/>
<div style="background-image:url(/live/image/gid/58/width/1600/height/300/crop/1/29920_music_2.rev.1450299708.png)"/>
Nicholas L. Wallin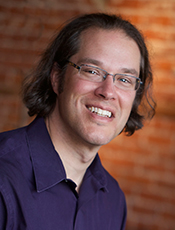 Assistant Professor of Music, Chair
Education
DMA Conducting, University of Minnesota, 2004
Secondary Area: Music Theory
Principal Teachers: Akira Mori and Craig Kirchhoff
MM Orchestral Conducting, Peabody Conservatory of Music, 1999
Principal Teachers: Gustav Meier and Markand Thakar
MM Tuba Performance, Northwestern University, 1996
Principal Teacher: Rex Martin
BM Tuba Performance, Northwestern University, 1996
BA Mathematics, Northwestern Universtiy, 1996
Courses Taught
First-Year Studies: Music in Chicago
Music 104: Perspectives on Music
Music 108: Orchestra
Music 251: Music Theory I
Music 252: Music Theory II
Music 262: Great Composers
Music 280: Wagner, Tolkien, and Star Wars
Music 351: Music Theory III
Music 352: Form and Analysis
Conducting Experience
August, 2009-present Lake Forest College - Lake Forest, IL - Music Director/Conductor, Chamber Orchestra.
July, 2008-present Mid-Columbia Symphony - Richland, WA - Music Director/Conductor
Selected Publications
Wallin, Nicholas, Mozart's La Nozze di Figaro, Act IV: A Structural Investigation. College Orchestra Directors Association Journal, 1(2), pp. 29-42, Spring 2008.
Argersinger, Charles. The Three Fates. Music Faculty of Washington State University conducted by Nicholas Wallin. Tuscon: Arizona University AUR CD 5060,2006. Compact Disc.
Conference Presentations 
Orchestra Reading Session Facilitator: All-Northwest MENC - Spokane, WA - February 12,2009
"Getting the Most from Rehearsals: Before, During and After" All-Northwest MENC - Spokane, WA - February 14,2009
Washington State University Symphony Orchestra Conference Performance: All-Northwest MENC - Portland, OR - February 16, 2007
Honors and Awards
2001-2003 University of Minnesota Graduate School Fellowship
1997-1999 Peabody Conservatory Conducting Fellowship
1991-1996 Eckstein Award for Excellence in Music and Academics, Northwestern University