<div style="background-image:url(/live/image/gid/27/width/1600/height/300/crop/1/29898_education.rev.1450298068.png)"/>
Jacquelynn S. Popp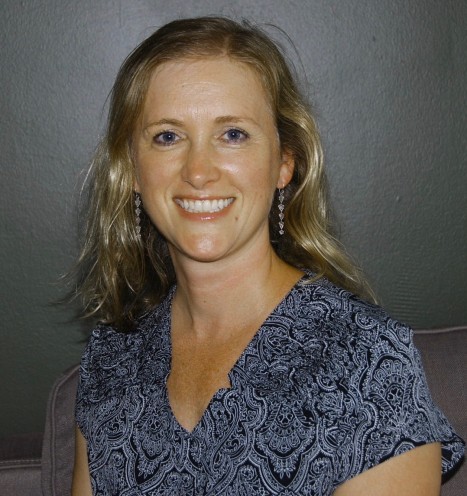 Assistant Professor of Education
Specialization
Elementary Education
K-12 Literacy
Education
PhD Learning Sciences, University of Illinois at Chicago
BA Psychology and Education, University of St. Thomas
Courses Taught
Education 210: Observing the Schooling Process
Education 215: Instructional Communication Theory and Practice
Education 303: Elementary Fieldwork and Seminar
Education 304: Teaching in the Elementary School
Education 416: Elem. and Middle School Literacy and Social Studies
Education 417: Elementary and Middle School Math and Science
Education 418: Elementary Student Teaching and Seminar
Publications
Popp, J.S. (2018). Teachers' text selections and explanations about text selection and use in history/social studies. Literacy Research: Theory, Methods, and Practice, 67, 179-295.  https://journals.sagepub.com/eprint/DMQAPHaYHfJHsKvHVysi/full
Popp, J.S. & Hoard, J. (2018). Supporting elementary students' sourcing of historical texts. The Reading Teacher, 72, 301-311. https://ila.onlinelibrary.wiley.com/doi/abs/10.1002/trtr.1715
Popp, J.S. & Goldman, S.R. (2016) Knowledge building in teacher professional learning communities: Focus of meeting matters.  Teaching and Teacher Education, 59, 347-359.
Raphael, T.E., Au, K.H., & Popp, J.S. (2013) Transformative practices for literacy teaching and learning: A complicated agenda for literacy researchers. In S. Szabo, L. Martin, T Morrison, L. Haas, and L. Garza-Garcia (Eds.), Literacy is Transformative. Association of Literacy Educators and Researchers Yearbook, Volume 35
Boyd, F.B., Sullivan, M.P., Popp, J.S. & Hughes, M. (2012) Vocabulary instruction in the disciplines. Journal of Adolescant and Adult Literacy, 56, 1, 18-22.
Sullivan, M.P., Popp, J.S. & Raphael, T.E. (2010). Book review of Interdisciplinary Perspectives on Learning to Read: Culture, Cognition and Pedagogy, edited by K. Hall, U. Goswami, C. Harrison, S. ellis and J. Soler. Literacy, 45 (2), 98