English and Creative Writing
Stephanie Hicks '06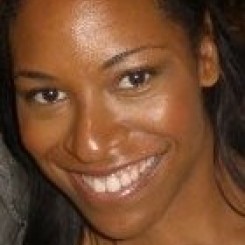 Class Year
2006
Internships
Children's Home and Aid
Achievements
Recipient of two fellowships at UIC
Graduate Study
Educational Policy Studies at University of Illinois at Chicago
Current Job
Graduate Student at the University of Illinois at Chicago
On the value of an English degree from Lake Forest College:
My BA in English from Lake Forest provided a great foundation upon which to build as both teacher and a learner. As a graduate student, I am better prepared to approach academic texts thoughtfully and critically, and as an instructor, I am able to help facilitate my students' engagement with material that challenges them.
About the English professors:
Each professor that I had in the department challenged me to do my best work while encouraging me to pursue new and intriguing ideas. They inspired me to pursue graduate studies, and provided examples of great teaching and mentoring.  
On the overall Lake Forest experience:
Lake Forest College has shaped the person I've become in so many ways. My time at the College opened my eyes to the immense impact that the undergraduate experience can have on a person, both personally and professionally. I knew upon graduation that I wanted to continue working in educational spaces, and as a PhD student in Educational Policy Studies at the University of Illinois at Chicago, I constantly draw upon skills I gained at Lake Forest.