Modern Languages and Literatures
Matt DeMaris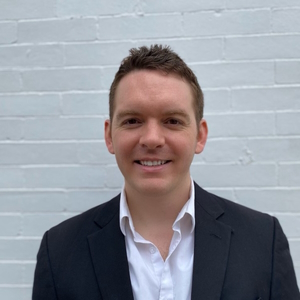 Class Year
2012
Area(s) of Study
French, International Relations
Hometown
Medford, NJ
Co-curricular
Varsity soccer, Collage magazine, French blog, 
Internships
Paris Internship Program, Lake Forest College In The Loop
Current Job
Assistant Team Leader, FCm Travel Solutions
Matt DeMaris '12 says he wouldn't be where he is today without his French and International Relations majors. 
More information to share?
Whether it be my two undergraduate internships at the Assemblée Nationale and VISTA MME, or my career as an International evacuation specialist or assistant team leader, my French skills have always given me an edge over the competition. My skills have been crucial in a wide variety of situations ranging from the retention of multi-million dollar clients to saving lives in West Africa in need of urgent medical attention. Without French, I don't think I'd have the wonderful career opportunities that I have today.
My second major at Lake Forest College was International Relations; it was the perfect complement to my French studies as it allowed me to take my language skills and apply them to international theory, world studies, and cross-cultural phenomena. As I discovered during my studies, it's not only necessary to understand language, but to also understand the location, time, and circumstances in which it exists. Both French and International Relations helped me to grasp the cultural context that is so important for successful global interactions.
My current position is assistant team leader at a corporate travel company called FCm Travel Solutions. There we work with multi-million dollar national and multi-national corporations to assist in doing corporate travel for their employees. One of our main client's largest offices is based in Paris, France, where I have been called upon many times to assist in French. The satisfaction of being able to communicate effectively with native speakers of French across the world makes these clients who may be having a rough day or even a good day, feel better about their situation and more willing to build a trusting relationship based on common language. French has given me a leg up at my current position and I hope to continue to progress in that regard.