Lana Panitch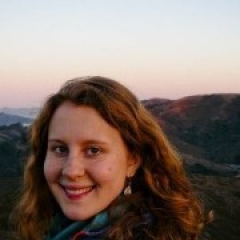 Class Year
2014
Area(s) of Study
Environmental studies and Spanish
Hometown
Willowbrook, Illinois
Internships
Monteverde Institute, Costa Rica 
Lake Forest Open Lands Association 
Medline Industries, Inc.
Achievements
Magna Cum Laude
Phi Beta Kappa
Senior Prize in Environmental Studies
Carnegie Modern Languages Scholarship
Phi Sigma Iota
Current Job
Senior Program Support Associate, Elevate Energy
How did you choose your area of study?
I participated in a variety of clubs and took a few classes that fit with my major and then a class or two just because I was interested. I also asked a lot of other students and professors why they wanted to study what they did. I had developed my Spanish skills quite a bit in high school and didn't want to stop learning, so I knew that majoring in Spanish would be a good goal.
Describe a moment or experience you had in college that helped define your career path. 
My leadership positions helped me to learn a lot about myself and allowed me to discover that I am good at leading a team and I enjoy planning and coordinating events and projects. I served as president of the environmental club, LEAP and directed and produced the Vagina Monologues.
What steps did you take in college to prepare for your career? 
I worked with the Career Advancement Center on interview skills, resume creation, and networking skills. I also attended all of the networking events I could and asked lots of questions to professors when I could. 
What role did your internship and study abroad play in shaping your career path? 
My internship in Costa Rica with the Monteverde Institute is always an interesting thing to talk about during interviews and I think it makes my resume stand out. Also, since that is a non-profit institution, it served as a good contrast to my other internship at Medline Industries, which is a for-profit company. I was given a lot of freedom and responsibility to make that internship what I wanted, so I learned a variety of important skills including how to conduct sociological research and how a public health program in Costa Rica is run. 
My internship at Medline helped me to understand a little more about how a company works and where sustainability and corporate social responsibility stand in a huge corporation. 
What would you recommend Lake Forest College students considering a career in your field do to prepare? 
Participate in volunteering or clubs at the College that challenges you to take responsibility for something outside of academic work. If a club or volunteer opportunity is demanding, it can be a good preview for what a job is like. Try your best to get an internship, but if you can't, do anything you can to get leadership experience so you can really learn what your strengths/weaknesses and likes/dislikes are.
How did the Forester community give you an edge on taking your first steps after graduation? 
Employers are impressed that I can speak Spanish in addition to my other hard and soft skills.  Also, I think that since I went to a small school, I've had more opportunities for leadership and development experiences than someone at a large state school where you may be "just a number." I was also very prepared for interviews because of lots of practice with mock interviews and networking with the career center. 
What have you found the most rewarding in your career and life after graduation? 
Working in a team of like-minded people. Working for an organization (Elevate Energy) that designs energy efficiency programs that lower costs, protect the environment, and ensure the benefits of energy efficiency reach those who need them most. Also, feeling like my career and education is within my control, it's up to me where I want to take it and how I want to develop myself.