Modern Languages and Literatures
Jessica Bonilla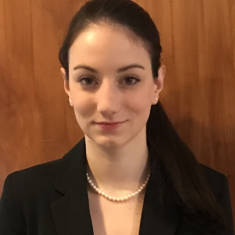 Class Year
2017
Area(s) of Study
Double Major: French and Bio
Hometown
Kenosha, WI
Internships
Health PASS Internship with Des Moines University
Achievements
Member of the National Society of Leadership and Success McPherson Prize in Excellence: French (2017) The opportunity to learn how to implement public health research and policies in a potentially diverse community in need has been the most rewarding experience for me after graduating from Lake Forest College.
Graduate Study
MSN programme at Marquette University
Current Job
Vituity CEP America - Medical Scribe
• Describe a moment or experience you had in college that helped define your career path:
The internship that I had with Des Moines University defined my post-grad path, as that was my first introduction to public health and healthcare. It was the first time that I was able to suture a wound, experience the emergency department from the perspective of a healthcare provider and learn about chronic and infectious diseases as they relate to our community. I hope to be able to use my French major either by working in a French-speaking community or traveling abroad with a non-profit organization.
• What steps did you take at Lake Forest College to prepare for your career?
What role did your internship or research experience (or study abroad) play in shaping your career path?
The career center at Lake Forest sent out an e-mail with internship opportunities for those interested in health care. My professors at Lake Forest College supported my ambitions and wrote me such wonderful letters of recommendation, that I was chosen for a competitive internship that lead me to pursue public health and nursing.
• What would you recommend Lake Forest College students considering a career in your field do to prepare?
I would recommend that Lake Forest College students consider a public health career because it is very broad and versatile and can be combined with any language, depending on the target region. This path can also be combined with medical and law degrees in order to impact public health at a higher level, which is what my current program at Marquette University is aimed toward. I would recommend studying a language at Lake Forest because the self-confidence
that I gained learning to speak a second language and the exposure to new cultures has absolutely benefited me as I pursue the Master of Public Health. I have also directly applied my French major by conducting research projects comparing the American and French healthcare systems in public health. It is important in health care to be able to serve diverse communities and learn about their specific history and culture in order to evaluate their needs and these skills I learned through my French classes.
• How did the Department of Modern Languages, other department, Career Advancement Center and/or the Forester community give you an edge on taking your first steps after graduation?
The Department of Modern Languages and Literatures provided me with support and encouragement to pursue my degree and use what I learned in class after graduating. The professors in this department were determined to help me succeed no matter how shy I felt learning to speak French in front of more proficient students and how frustrated I became when I struggled to grasp certain concepts in the classes. The confidence in myself that I built from finding the courage to speak French in front of my professors and other students has stayed with me as I present on public health topic in my Master's program
How did you choose your area of study?
I have enjoyed studying and speaking French since middle school and I decided that I would like to continue learning the language as well as history, culture, economics, health care and other related topics. Professor Hahn was a phenomenal advisor and mentor throughout my time at Lake Forest and she continuously encouraged me to complete the French major by taking as many different classes in the French department as possible. I also majored in Biology because I knew that I wanted a career in health care after graduation.