Dr. Michael Zorniak '07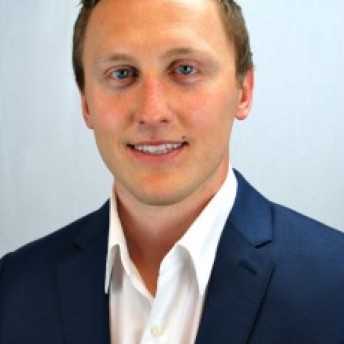 Class Year
2017
Area(s) of Study
Biology Major, Chemistry Minor
Internships
2005, ASPET Summer Undergraduate Research Fellowship, Loyola University School of Medicine, Department of Pharmacology & Experimental Therapeutics, P.I. Nancy A. Muma, PhD
Graduate Study
2013, PhD Neuroscience Training Program, University of Wisconsin-Madison, Department of Neurological Surgery, P.I. John S. Kuo, MD, PhD
Current Job
Dr. Zorniak is currently Associate Director, Medical Science Liaison, Novartis Oncology
Rising Star
Michael Zorniak '07 works at Novartis Pharmaceuticals as the Medical Science Liaison for Oncology Field Medical Affairs.
Prior to that, he was medical science liaison for global giant Teva Pharmaceutical Industries in 2014, thanks to his undergraduate experience at Lake Forest College.
At Teva, the biology major will bridge the communication gap between the pharmaceutical company and neurology clinicians with particular emphasis on multiple sclerosis.
"My confidence in public-speaking on difficult and scientifically complex topics was nurtured at Lake Forest College, which will be crucial for me in my new role," he said.
Zorniak credits the scientific culture and small class size at the College with fostering "an intimate environment where lifelong relationships could be made with faculty," Zorniak said. "These are the kinds of relationships I'll continue to develop."
While a student at Lake Forest College, Zorniak was a member of the swim team, a Writing Center tutor and editor-in-chief of Eukaryon.
He credits his work on the award-winning undergraduate science research journal with "helping me identify how much I enjoyed coordinating scholarship efforts with a group of students interested in debuting the best research the College had to offer," he said. "I'll be coordinating similar efforts as a medical science liaison."
Zorniak, who completed his PhD in neuroscience at the University of Wisconsin-Madison and postdoctoral work at the world-renowned Scripps Research Institute, describes the neuroscience curriculum at Lake Forest College as "quite possibly the most intensive preparation I've seen in my scientific training when it comes to delivering cogent and professional seminars," he said.