2017 Glassman Brain, Mind and Behavior Symposium November 9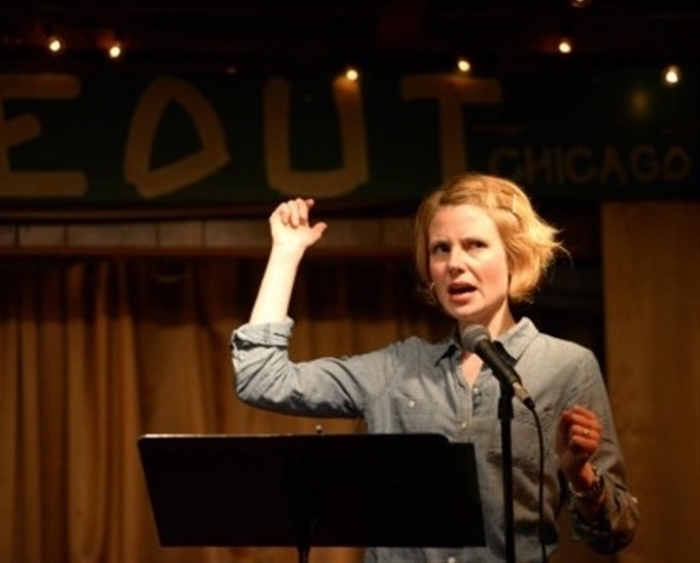 The fifth annual Robert B. Glassman Memorial Brain, Mind, and Behavior Symposium will be held from 5 to 8:30 p.m. on Thursday, November 9.
This unique symposium is a highlight of the College's award-winning 14th annual Brain Awareness Week on campus Monday, November 6 through Saturday, November 11.
The Symposium will also be live streamed here starting at at 6:20 p.m.
The Glassman Symposium will begin with undergraduate research poster presentations by current students and recent alumni from 5:00 to 6:40 p.m. in Calvin Durand Hall. More than forty presentations will feature the work of over 60 students and alumni who are conducting research at the College and several Chicago area medical schools and beyond on topics as diverse as human memory, stress and anxiety, neurological disorders, traumatic brain injury, and the circadian clock.
This session will be followed by a set of faculty and alumni talks that are intentionally interdisciplinary. This year's topics will focus on the music and the mind, abnormal neuronal activity in epilepsy, visualizing the retina in 3-D, imagination and the plague in Shakespeare's theater, and a theatrical look at the tangles of dementia, from 6:50 to 8:30 p.m. in Lily Reid Holt Memorial Chapel. The following lectures will be presented:
Professor of Music Donald Meyer: "Music and the Mind"
Northwestern University Postdoctoral Fellow Tristan Hedrick: "Highlighting Abnormal Neuronal Activity in Epilepsy"
Assistant Professor of Theater Chloe Johnston: "Beautiful Tangles: The Extra-Ordinary Mind Onstage"
Peter Nesper '15 from Northwestern Feinberg School of Medicine: "Visualizing the Retina in 3-D"
Lecturer in English Katy Reedy: "Stamped Brains: The Imagination and The Plague in Shakespeare's Theater"
The Brain Awareness Week Faculty/Student Symposium was renamed the Robert B. Glassman Memorial Brain, Mind, and Behavior Symposium in 2013 in honor of the late Professor of Psychology Robert Glassman, who played a leading role in developing Lake Forest's popular neuroscience major.
"As far as I can remember, Bob Glassman has been the greatest champion for neuroscience at Lake Forest College," Lake Forest College Disque D. and Carol Gram Deane Professor of Biological Sciences Shubhik DebBurman said. "It was his vision to teach the relevance of neuroscience to students and the larger community in the broadest of strokes. He cared deeply that we appreciated the relevance of this burgeoning academic field to our everyday lives. I think he would appreciate how we have honored him."
The Glassman Symposium and all Brain Awareness Week events are free and open to the public.
Related Links: