Students shadow hospital nurses in new program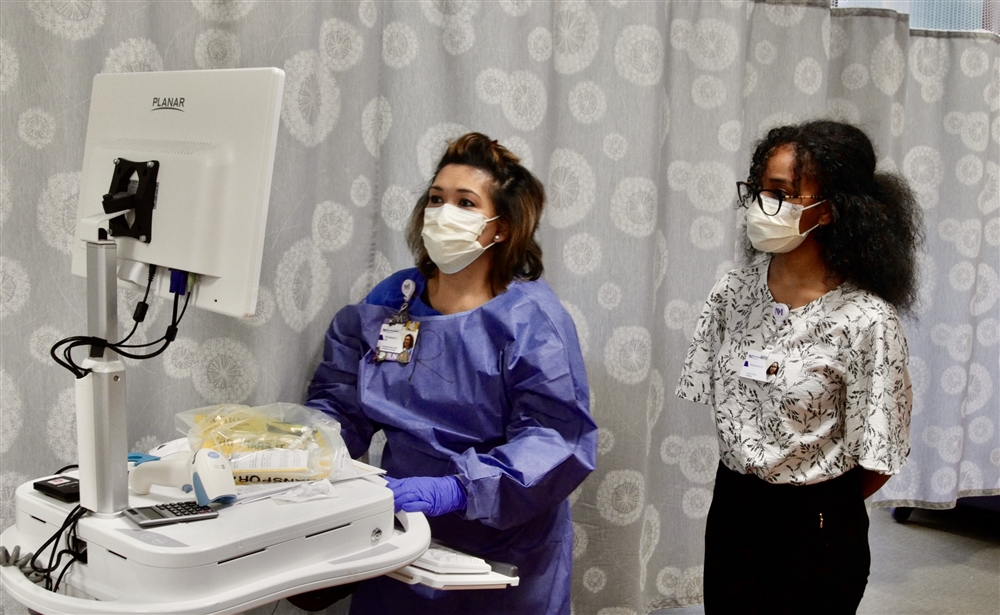 Lake Forest students had a unique opportunity this summer to shadow nurses at Northwestern Lake Forest Hospital and its satellite locations so they could see firsthand what it's like to work as a nurse in a health care setting.
The 17 students—rising sophomores, juniors, and seniors—spent two weeks in a variety of areas at the hospital, including the intensive care unit, maternity and delivery, oncology, physical therapy, case management and a variety of other professionals, such as the pharmacy and lab. This was the first year of the new partnership between the College and hospital with strong ties to the Health Professions Program.
"This is an opportunity for students who are considering nursing as a profession to shadow professionals and get their first glimpse into health care and to really understand that environment," said Chris Somberg, director of operations and professional practice and development at Northwestern Lake Forest Hospital. "It's important for students to see how complex health care is today. Working as a nurse is not working in a silo. It's working in a professional team."
Neuroscience and psychology double major Jose Rivera '22 appreciated the opportunity to shadow a case management nurse this summer.
"Prior to this, if you had asked me what nurses do, I would have imagined floor nurses in a hospital," he said. "I would not have been able to tell you that case management was something that nurses did or that nurses can go more into the business aspect of health care, like insurance."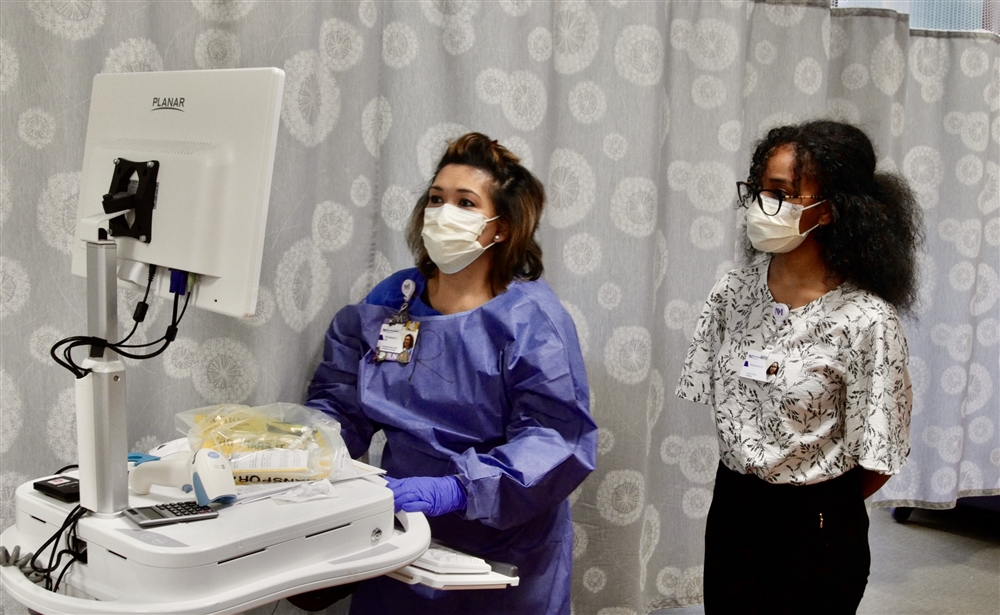 Andrianina Rakotondranoro '24 thought nurses' days consisted of direct contact with their patients. "I didn't really think about them having to be behind a desk and doing that kind of work, but they actually do," she said.
The biology major's biggest takeaway from her summer shadowing experience in oncology and infusion is the values nurses have as health-care providers. "They really try to provide the best treatment for their patients. That's something that I took away with me at the end of my internship," she said.
Ben Reynaldo '22 had a similar experience shadowing an emergency room nurse. The biology major and Spanish minor said his summer internship allowed him to get his feet wet in the world of nursing and understand what a day in their shoes is really like.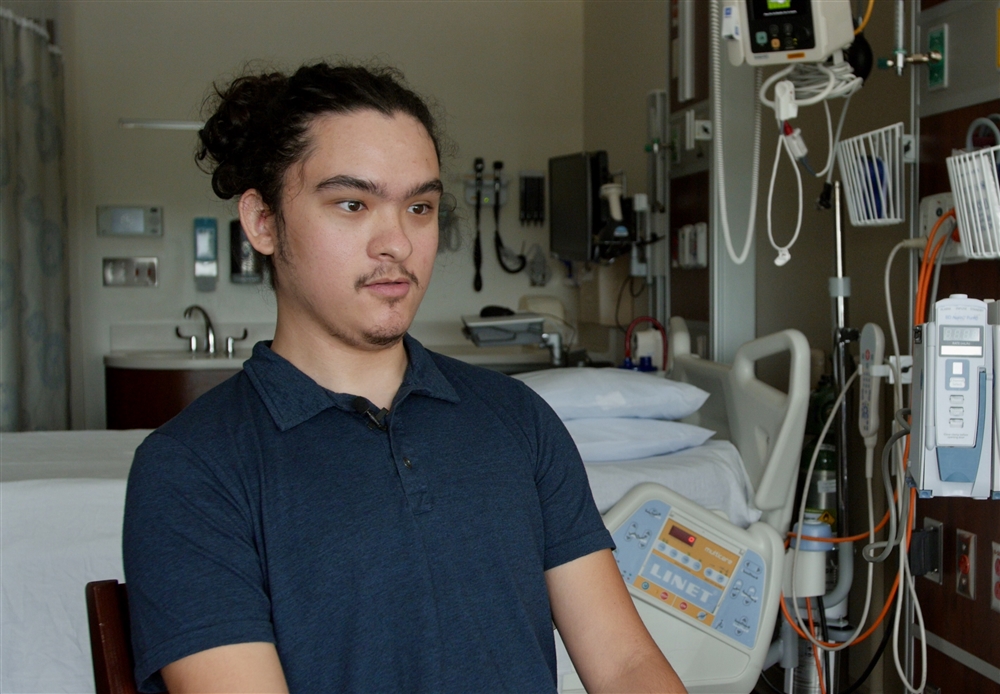 "I saw nurses administering medication. I saw them help with intake and discharge instructions. I saw them triage patients—assess them from head to toe," he said. "Generally, I learned nurses not only provide care, but also compassion and comfort to patients and their families."
Disque D. and Carol Gram Deane Professor of Biological Sciences and Senior Director for Science Partnerships Shubhik DebBurman worked with Northwestern Lake Forest Hospital to set up this experiential learning opportunity for students.
"What's exciting is that Lake Forest Hospital has magnet status, which is the Gold Standard in nursing professions. And in this hospital setting, our students get exposed to nurses working in a wide array of health care right after their first year of college," he said. In addition to the shadowing experience, students will grow their professional network with nurses at Lake Forest Hospital who serve as their mentors. ­­­­­
Students who participated in the summer program:
Xochitl Aguirre '23
Deniz Akpinar '23
Jocy Cai '22
Isabella Cruz '24
Hailyl Gomez '23
Diana Huszti '24
Djurdjina Jovanovic '23
Sabrina Khan '24
Alexa Kotsovos '22
Daisy Lazcon '22
Marissa Linares '24
Lorena Monroy '24
Andrianina Rakotondranoro '24
Benjamin Reynaldo '21
Jose Rivera '22
Rachael Rosen '22
Daniela Sanchez '23