Students intern at top-ranked rehabilitation hospital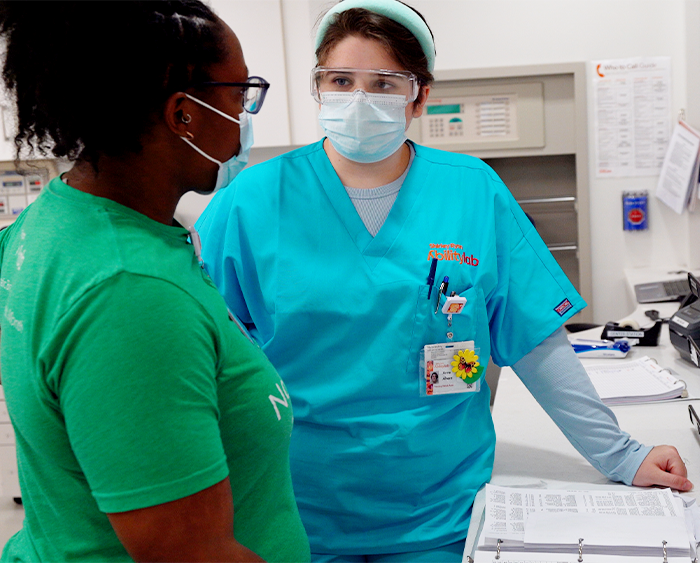 Pre-med, chemistry major Annie Ahern '23 and psychology major, Chinese minor Autumn O'Reilly '23 are interning at the nationally-recognized Shirley Ryan AbilityLab this summer.
Ahern and O'Reilly are both participating in ACTIVATE, the College's summer internship program in Chicago. These internships are part of the organization's John Morgan Dolan Internship Program with the College. They are just one example of the growing pipeline of opportunties available to students in the College's innovative Health Professions Program, which is designed to prepare students to become leaders in the rapidly evolving field of healthcare.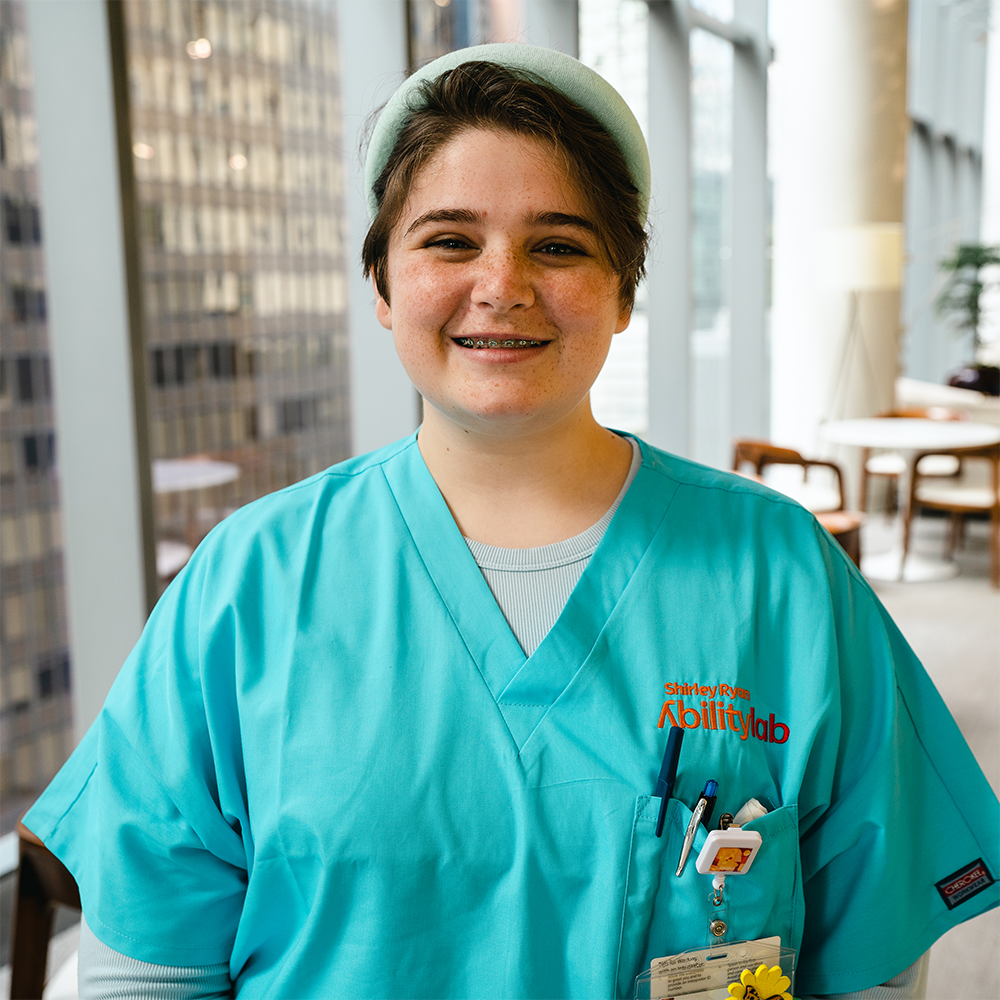 Shirley Ryan AbilityLab has been recognized as the leading rehabilitation hospital for 32 years, specializing in brain, spinal cord, nerve, muscle and bone, pediatric, and cancer rehabilitation. As the first-ever "translational" research hospital, Shirley Ryan AbilityLab integrates the best medical and research experts to innovate patient recovery from medical conditions that affect ability.
Interning as a nursing rehabilitation aide, Ahern provides basic daily care to patients and assists patients with preparing for therapy treatments or evaluation. This immersive experience with a team of medical professionals has strengthened Ahern's resolve to pursue medicine.
"I really cannot articulate how important this experience has been for me in the drafting of my future plans," Ahern said. "I have been pre-med for three years, and I have had to do a lot of volunteering and learning, but this experience has really sent home that I want to be a doctor and a medical professional." As a result of this impactful experience working directly with rehabilitation patients, Ahern also shared, "I really feel ready to take on the final stretch of hard work before I apply for medical school."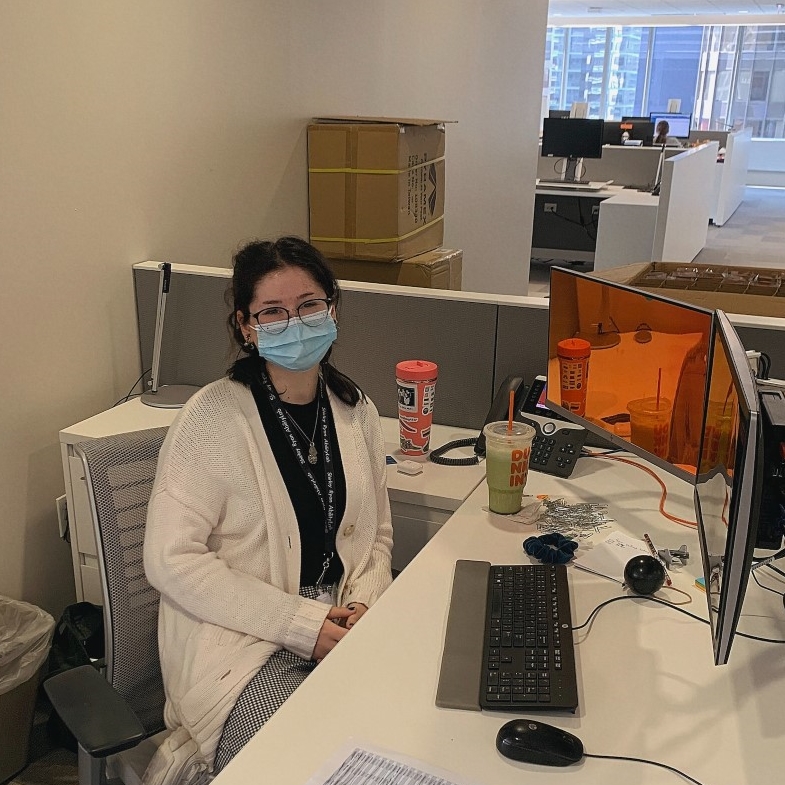 Lake Forest College and the Health Professions Program emphasize the importance of experiential learning opportunities like these internships to help students refine their career goals and build industry skills. O'Reilly is completing a human resources internship at Shirley Ryan AbilityLab to help her in accomplishing this.
"I decided to do an internship because I wasn't sure if I want to work in HR or be a therapist," O'Reilly said. From her experience as an HR professional within a premiere healthcare organization, she has gained a new perspective on what a career in the field can look like. "I didn't initially see myself working in HR, but now that I see the ins and outs of the position, I can see myself really enjoying it as a future career," O'Reilly said.
Shubhik DebBurman, Disque D. and Carol Gram Deane Professor of Biological Sciences and Senior Director for Science Partnerships, shared his appreciation for these exciting internship opportunties. "Lake Forest College has enjoyed a long history of support from Shirley Ryan AbilityLab for our students and alumni for internships as well as post-graduate job employment. These incredible career developmental experiences have helped many highly motivated graduates with diverse health professional interests gain access and advantage and find success later in medical school, PA programs, PhD programs, and more," DebBurman said. "It's a prime example of why Chicago is such an asset for our students. I am deeply grateful to Shirley Ryan AbilityLab and to our alumnus and Trustee Dan Dolan for making these opportunities possible and helping them grow for our health professions students."
Daniel D. Dolan '80, proud graduate and longtime Board of Trustees member, was instrumental in strengthening the partnership between Shirley Ryan AbilityLab and the College. Dolan established the John Morgan Dolan Internship Program in memory of his son, paving the way for current students to intern at Shirley Ryan AbilityLab.
"We are so grateful to Dan for his support of our students as they gain essential, hands-on experience through this internship program," said Jackie Slaats, Vice President for Career Advancement and Athletics. "This is an amazing way a member of our community is giving back to the College and helping our students to prepare for future success as innovators in healthcare."