Papadovasilaki, Wu awarded $40K grant to study investments in China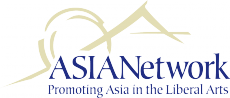 Working collaboratively across disciplines, Assistant Professor of Finance Dimitra Papadovasilaki and Assistant Professor of Chinese Ying Wu received a $40,000 grant from ASIANetwork to research investments in China.
Papadovasilaki, Wu, and six students will travel to the coastal province of Jiangsu, north of Shangai, for three weeks during the summer of 2021. The Lake Forest team will research 18 companies in the manufacturing, chemical, and finance sectors, among others. The team will present its findings at the ASIANetwork Annual Conference.
"This opportunity comes at a critical moment for the Chinese economy, and as a consequence for the global markets," Papadovasilaki said. "Trade wars, a maturing tech-cycle, and a growing population—on top of the coronavirus manifestation, posed lots of challenges in business investment. Our students will study firsthand how companies overcome these challenges and learn what comes next." 
"While interacting with these enterprises, student fellows will obtain the most direct development trends of these companies, understand the development of China's core economic region, and experience the development of East Asia's core economic region," Wu said. "Familiarization with the Yangtze Delta megalopolis will open the door for student fellows to seek career opportunities in China."
The Lake Forest College professors were among seven college teams that received grants from the ASIANetwork for their cross-disciplinary research project: "Doing business in China: Investment opportunities and the challenges of the enterprises in Jiangsu province in the current economic environment."
ASIANetwork, a consortium of over 170 North American colleges, strives to strengthen the role of Asian Studies within the framework of liberal arts education to help prepare succeeding generations of undergraduates for a world in which Asian societies play prominent roles in an ever more interdependent world.