New Vivian Ta research paper co-authored by student, alums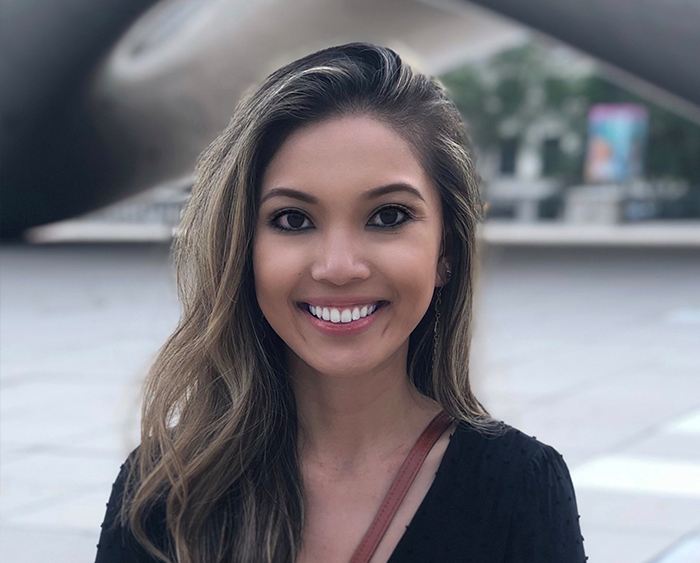 A new research paper co-authored by Assistant Professor of Psychology Vivian Ta, several Foresters, and collaborators from other colleges was recently published in the Journal of Computational Social Science.
"An inclusive, real-world investigation of persuasion in language and verbal behavior" was co-authored by current student Lael Medema '23, alumni Caroline Griffith '20, Anne Keller '20, and Alexia Loggarakis '20, and colleagues Ryan Boyd from Lancaster University and Sarah Seraj from The University of Texas at Austin.
"What a privilege it was to contribute, as an undergraduate student, to a now published research paper," Medema, a psychology major, said. "Not only is it an honor to see my name appear alongside Professor Ta's and her colleagues, but this co-authorization will undoubtedly serve as a catalyst for graduate-school acceptance."
Ta also enlisted the help of several Foresters on her research. Haley Bader '20, Carolynn Boatfield '22, Maria Civitello '20, Katie Kauth '20, and Xinyu Wang '21 provided data cleaning assistance while Assistant Professor of Mathematics Arthur Bousquet and Leonardo Carrico '20 provided data parsing assistance.
"This study was a huge undertaking and I am proud of the students who were involved," Ta said. "Not only did they handle a very large volume of unstructured data, but they also dove into the psychological literature to help identify linguistic features to include in the analyses. Their efforts resulted in a paper that provides a better understanding of how language shapes message persuasiveness in real-world social interactions, which also has important implications on how social psychological persuasion research is conducted in the future."
Related Links: