Mentoring program expands and grows connections between students, alumni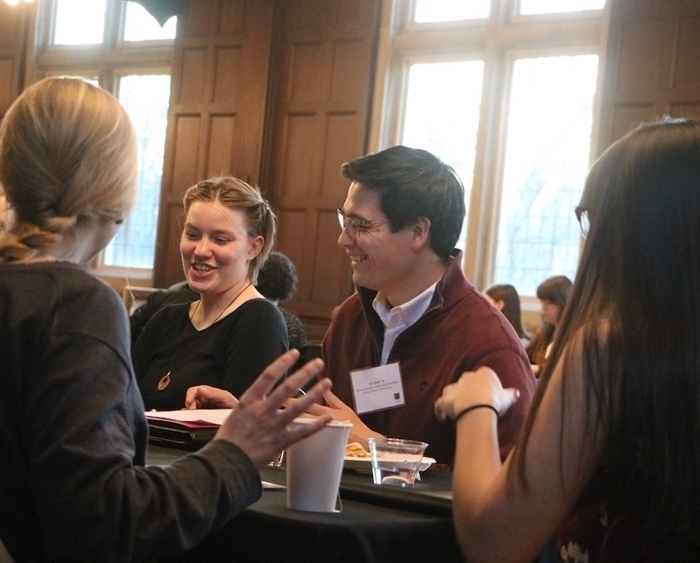 A record 168 students connected with 147 alumni, trustees, and friends through the College's career mentoring initiative, the Foresters CAREER Program, during December and January.
Now in its fourth iteration, the program expanded this year to include juniors as well as seniors.
Communication major and digital media design minor Juanjo Campos Villalta '24 participated in the mentoring program—one of the first juniors to do so. For his January pairing, Campos Villalta met up with Alex Demers '08, an alumna who also majored in communication and now is Vice President of Earned Media at Edelman, an award-winning global public relations consultancy firm. Demers will return to campus in April to give a talk on insights into the public relations career path.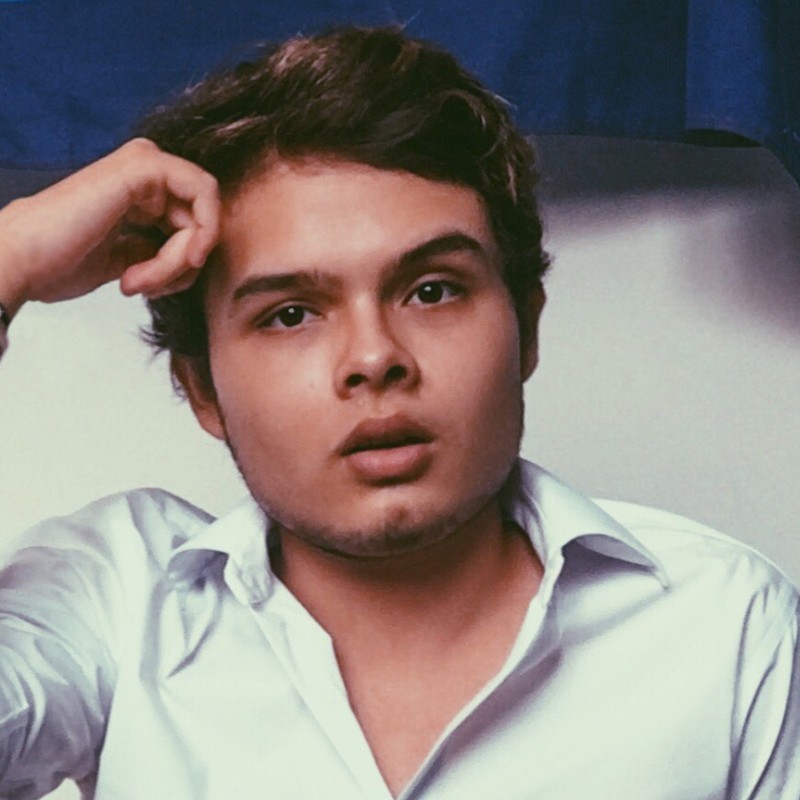 "She helped me learn a lot about earned media," an aspect of public relations Campos Villalta had never considered. "She opened my eyes to different areas in public relations."
Demers also recommended Campos Villalta learn as much as possible about media writing and media list creation. "She even compiled a list of Chicago-area PR firms for me to further explore," he said. "This was a really great experience and I know I can reach out to Alex again."
Gorter Family Career Advancement Center (CAC) Director Colleen Monks is thrilled to hear about such rewarding mentoring connections made during January—National Mentoring Month—and grateful the program could expand this year to include juniors. She places credit for the expansion squarely on the shoulders of Lake Forest alumni.
"We have such strong support from the alumni community—in the spirit of 'Foresters Helping Foresters'—we knew we could count on them this year to help us accommodate juniors as well as seniors," she said.
To the credit of the engaged Forester community, the CAC had no trouble finding mentors to volunteer for the program. "We sent out one sign-up request to alumni working in high-demand fields, and within 48 hours we had nearly met our target number of mentors," Monks said.
In the end, an impressive 97 percent of this year's mentors are Forester graduates and members of the College's nationally ranked alumni network. "It's a uniquely Forester experience and we could not be more thankful for the alumni and friends who offered our students their time," Monks said.
The CAREER Mentoring Program beganin April 2020, during the start of the COVID-19 pandemic.
"The 'CARE' aspect of this program, coupled with the commitment of our incredible Forester community in career planning and preparation, shaped the heart of this initiative."said Jackie Slaats, Vice President for Career Advancement and Athletics. "Most mentoring programs put the onus on students to contact mentors. In this particular program, however, the role is reversed, and that is a distinctive element of which we take great pride. It has been rewarding to hear the incredible stories of mentors taking students out to lunch, sending them handwritten cards, and helping them get their foot in the door at organizations. Everything comes from a desire to help students understand how cared for they are and experience how the Forester community is here to help them."
First-time program participant Angel Sotelo '23 was paired with mentor Ben Labaschin '17, principal machine learning engineer at WorkHelix.
"My hope going into this mentoring program was to be able to kind of pick his brain and find out what he's doing, where he's working, how he got there," Sotelo said. The computer science major learned all of that and much more.
"I heard a lot about what he's doing—both machine learning and data science—how he got into that role, and networking. Ben gave me tips and reassurance on my job search and a lot of applicable advice on software development, which is definitely where I'm heading," Sotelo said. "I feel that, because we went to the same school, he cared about me and had a better understanding of who I am. I [received] more usable advice from Ben than from the last 15 people I've connected with on the internet or on LinkedIn."
CAC Director Colleen Monks said mentoring is a part of our broader career programming strategy, but it is also considered a key equity initiative for the CAC.
"This is the second year we have worked to match as many students as possible with mentors according to identity preferences they select when registering. Recent studies, along with our own observations of these mentoring experiences, have shown that having a mentor vastly increases confidence in professional pursuits, and having a mentor with whom students share similar identities can have an even more lasting impact," Monks said. "This program is one example of how career planning offices can work toward equity for historically marginalized groups of students."
In addition to the College's August 2022 ranking by The Princeton Review at #14 for Best School for Internships, in September 2022 U.S. News & World Report rated Lake Forest College #2 in the nation for Social Mobility, which measures and ranks a college's success in graduating students from economically disadvantaged backgrounds.
"It was really inspiring to realize that my mentor was on the same path I am right now at Lake Forest College. She got through it, and look where she is today," Campos Villalta said. "It really showed me that I can make it, too."