John Newlin '94 shares his journey to Twitch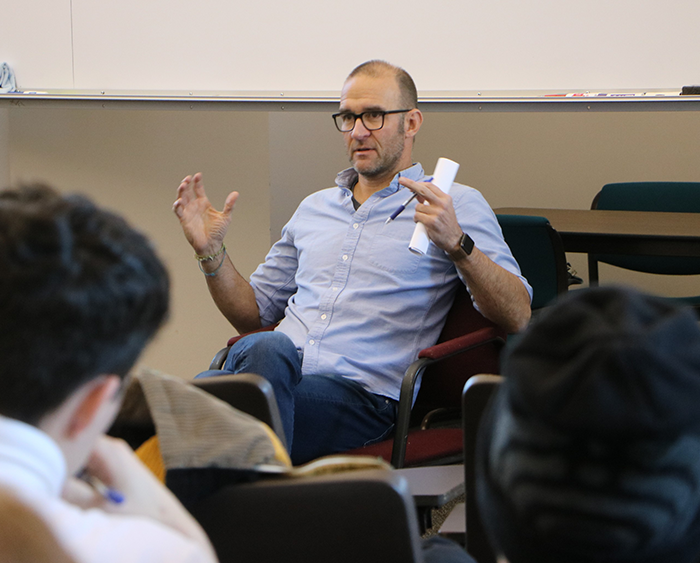 John Newlin '94 visited campus to spea to students about his path from pursuing an English major at Lake Forest College to a career as Twitch Custom Solution Director at Twitch Interactive, a live-streaming video platform owned by Amazon.
In his talk, Newlin outlined his journey and stressed how the writing skills he developed at the College are of great use to him today. He also encouraged students to be creatively fearless in their endeavors.
"I enjoyed listening to John Newlin's talk about his experiences within a creative career; he offered a variety of tips and practical advice for undergraduate students and how they can best prepare for their careers post-graduation," said Jacob Badagliacco '19, a double major in communications and environmental studies.
While on campus, Newlin visited an Entrepreneurship and Innovation Program class and the advanced non-fiction English writing class, followed by a general presentation in Meyer Auditorium. During the hour-long talk, Newlin answered students' questions about the writing and communication fields. Students also had the opportunity to have one-on-one conversations with Newlin and expand their professional network.
Jacob Badagliacco said, "One of the key takeaways for me was his emphasis on self-reflection: what are you truly passionate about? He said that determining what you really want to do will go a long way in helping you meet contacts within your industry, people who may be able to assist with the first step of your career."