Health Professions Program expands with MD pathway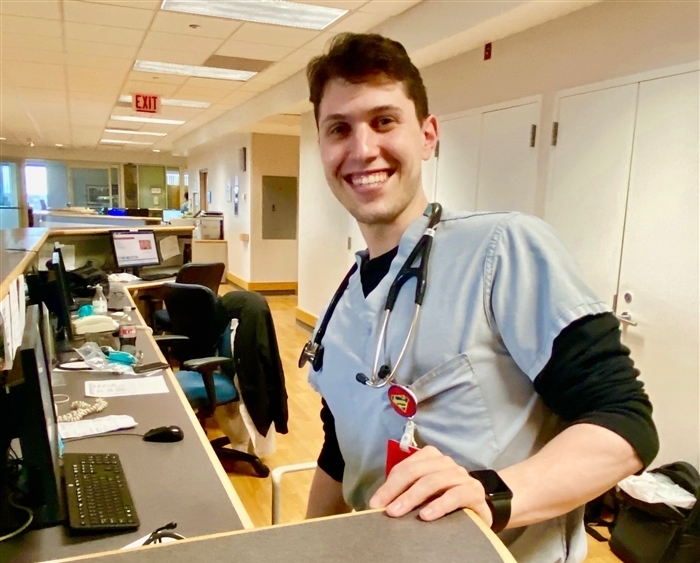 Lake Forest College has expanded its Health Professions Program partnership with Rosalind Franklin University of Medicine and Science (RFU) to include an MD (allopathic medicine) pathway.
The new program opportunity will offer a 3+4 accelerated pathway for students majoring in neuroscience or biology, or a 4+4 pathway for other majors. Students that meet the general admissions criteria and are participating in the Health Professions Program can then be selected to interview for RFU's Chicago Medical School for the Doctor of Allopathic Medicine (MD) program.
RFU's MD program is a four-year program where students learn the essential knowledge, skills, and attitudes of a physician.
The MD pathway is the latest Dual-Degree pathway addition with RFU within the new Health Professions Program (HPP) announced in spring 2020 that offers an innovative approach to prepare students from any major at the College for a future career in the health professions. HPP students receive early exposure to 41 health care career options in this program.
"The partnership between Rosalind Franklin University and Lake Forest College is intentionally designed to be, at its core, a very innovative approach to providing a strong liberal arts education, while also providing students with exposure to the health professions in both a classroom-based and experiential way," RFU Associate Vice President for Admissions and Recruitment Bryan Moody said. "The students coming through Lake Forest College will be as prepared, if not more prepared, to succeed in the Rosalind Franklin MD program."
The new MD pathway with RFU "gives students at Lake Forest College a much more direct way to get into medical school," Tyler Kaplan '16 said. After earning his MD in 2020 from Rosalind Franklin University, Kaplan is currently completing his intern year in internal medicine at the University of Chicago and will complete an ophthalmology residency at Mayo Clinic.
"I loved RFU and Lake Forest," Kaplan said. "Everyone is very supportive and really do everything they can to help you reach your goals and match you to whatever specialty you're passionate about."