Forester 2020 Graduates connect with executives at Professional Skills Badge Celebration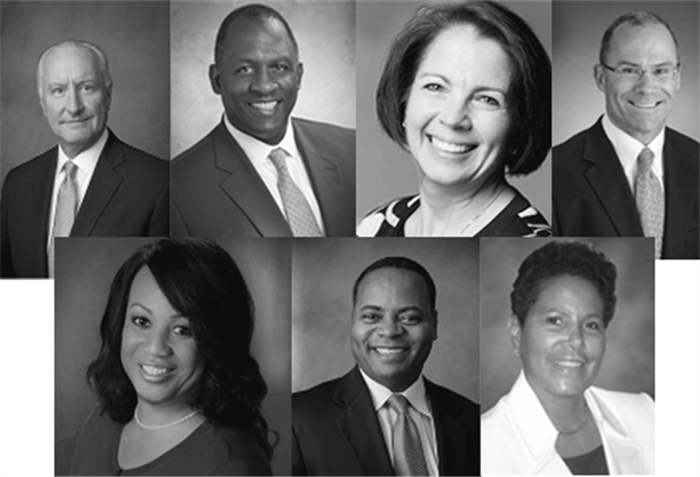 A top slate of panelists joined the Lake Forest College Class of 2020 to celebrate their new digital badges from the Lake Forest Graduate School of Management and to share advice for job-searching during COVID-19.
This summer, Lake Forest College partnered with Lake Forest Graduate School of Management to offer two interactive, multi-session virtual learning programs developed exclusively for the Class of 2020. The courses, funded by Lake Forest College, were offered to the recent graduates at no charge. Participants pursued either a Leadership or Business Skills course of study and earned badges from the LFGSM Center for Leadership that can be incorporated into their resumes and LinkedIn profiles.
The Professional Skills Badge Program is just one of several initiatives Lake Forest College launched to support its recent graduates entering the job market during COVID-19.
The program's final session featured a virtual panel and mixer with top executives who could speak to the current job market and how to apply the new Leadership and Business Skills they gained to stand out in the application process and on the job. Panelists included
Jeffrey Anderson, President and CEO of Lake Forest Graduate School of Management, Co-founder and Partner at The Chatham Group
Earl Barnes II '86, Executive Vice President, Chief Legal Officer at AMITA Health
Karen Frost '88, Senior Vice President at Alight Solutions
Randy Lauer '81, Managing Director at Citigroup
Karen Moses, Vice President of Learning and Development for Wintrust Financial
Max Reed, Senior Vice President of Degree Programs at Lake Forest Graduate School of Management (previously Vice President of Program Sales at CDW)
Tamara Smith '80, President and CEO of DC Primary Care Association (DCPCA)
"It was incredible to be able to connect our grads to such a talented and successful group of professionals, and it was rewarding to work with the Lake Forest Graduate School of Management's terrific team to develop this new program," said Vice President for Career Advancement and Athletics Jackie Slaats. "We are glad to offer this opportunity to the Class of 2020, and at the same time think strategically and build creative programs like this to support our current students in this uncharted and evolving employment landscape."
The Professional Skills Badge Program provided graduates with the opportunity to take a course they may not have been able to fit in their schedule while enrolled. Self-designed major Tucker Strang '20, who was seeking a position at the time of the program and has since secured an opportunity with a top local company, was able to leverage his badge in Business Skills, and Microsoft proficiency in particular, during one of his interviews. "I did not take the opportunity to take an Excel or Access course during my time in college, so learning these skills in week one of the Professional Skills Badge program allowed me to point out to my recruiter that I was taking additional steps to enhance my business skills," he said.
Guadalupe Guzman '20Spanish major and social justice minor Guadalupe Guzman '20 said that COVID-19 has created many challenges, but that she will not allow it to prevent her from taking advantage of the resources the CAC provides or her plans to continue her job search. The Leadership Skills course "helped me in learning how to create my own personal brand, being resilient and managing change, and managing strategies for success," she said.
Carrie Buchwald, Senior Vice President of the Center for Leadership at the Lake Forest Graduate School of Management appreciated the opportunity to collaborate with the Lake Forest College team. "We are so impressed with the speed, agility and commitment with which they work on behalf of their students. I think the students and the alumni are familiar with this dedication, but it was incredible to watch that in action."