ENTP students create debut I-POP retail shop on Saturday, April 23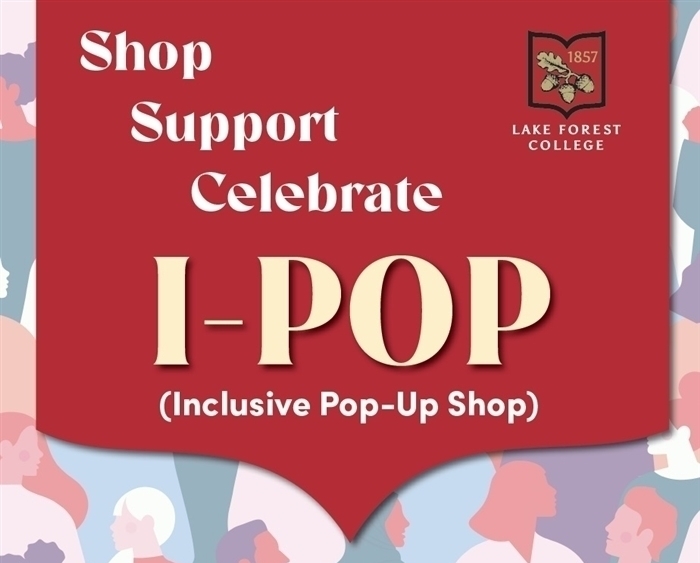 Students in the Entrepreneurship and Innovation Program (ENTP) will shine a light on under-served small local businesses at their first-ever pop-up shop on Saturday, April 23 from 10:30 a.m. to noon at the Gorton Community Center.
The ENTP student-led event—I-POP—stems from a summer Richter Scholar project Nikki Garcia '24 worked on with Kate Jackson, interim director of the Entrepreneurship and Inovation Program. A business major and first-generation college student, Garcia focused on identifying local Latina entrepreneurs and how ENTP could better support local business founders.
Garcia had her work cut out for her as she discovered there was "not even a list of local Latina entrepreneurs," she said."I met more through word-of-mouth." Getting out into the community, Garcia connected with several female founders and interviewed local Latina business owners who eventually opened up to her about their business struggles.
"A lot of the issues and problems they were having to start up their business and grow were really about networking and marketing," she said. "That's a huge part of having a successful business and there are no services available."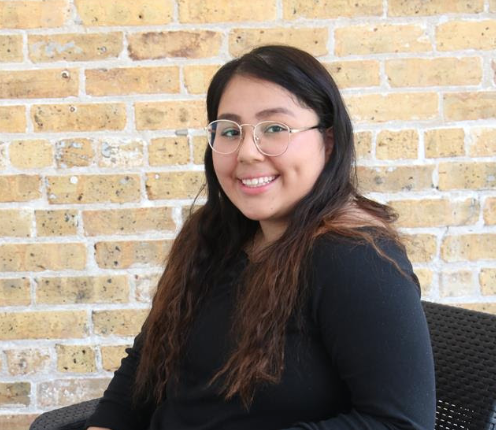 After the summer program came to a close, Garcia stayed connected with the women and expanded her network to additional entrepreneurs who needed access to resources and support. Garcia kept interviewing local business owners through the fall and spring.
"Technically, it wasn't even part of the project anymore. I continued because I wanted to go that extra step and get their voice so they could be heard," she said.
Garcia and Jackson met in the fall to discuss how to put their findings into action. That led to the idea of hosting a pop-up shop.
"When Nikki floated the idea of a pop-up shop, I thought it was a positive and wonderful way to practice what we teach," Jackson said. "Because in ENTP we help our students identify problems worth solving and mobilize people, resources, and networks to creatively and effectively solve those problems, I told her 'let's make it happen.'"
The pop-up shop became the final project for ENTP 340: Inclusive Innovation. Students enrolled in the class are bringing what they are learning in the classroom to life.
The inclusive pop-up shop is entirely student-led and features small business owners in Lake County. The one-day-only, inclusive retail experience takes place at the Gorton Community Center, 400 E. Illinois Road in Lake Forest. Register here.
I-POP will feature a diversity of local Lake County vendors to help expand the networks and customer base of under-resourced and marginalized entrepreneurs, including but not limited to Black, Latinx/Hispanic, LGBTQIA, rural, and women-led businesses. I-POP features a variety of goods from exquisite desserts to one-of-a-kind jewelry to pottery and housewares.
"The ENTP 340 students have worked hard to make I-POP a reality," Jackson said. "They have sourced and signed up vendors, built awareness of the brand-new event across various social media channels, encouraged classmates, faculty, and teammates to attend, secured a food truck, worked through problems to arrive at creative solutions, and canvassed the town of Lake Forest handing out flyers to residents and business owners. They have reached out into the community, making a real difference."
A screening of the documentary $avvy: Women. Money. Freedom. will be precede the pop-up shop at 9 a.m. at Gorton. The film contemplates the historical, cultural, and societal norms around women and money and explores why it's critical for women to take an active role in managing personal finance.
Derek Longua '24, a transfer student majoring in business, is one of the ENTP 340 students organizing I-POP.
"This is the first festival of its kind and it's an exciting opportunity for everyone involved," Longua said. "I'm so grateful for this real-life entrepreneurship experience: starting a project, planning it, pitching it, and then presenting it to customers. And that's something really, really special. It's an amazing learning experience."
Related Links: