Diane Sawyer interviews Ben Zeller for ABC's 'The Cult Next Door'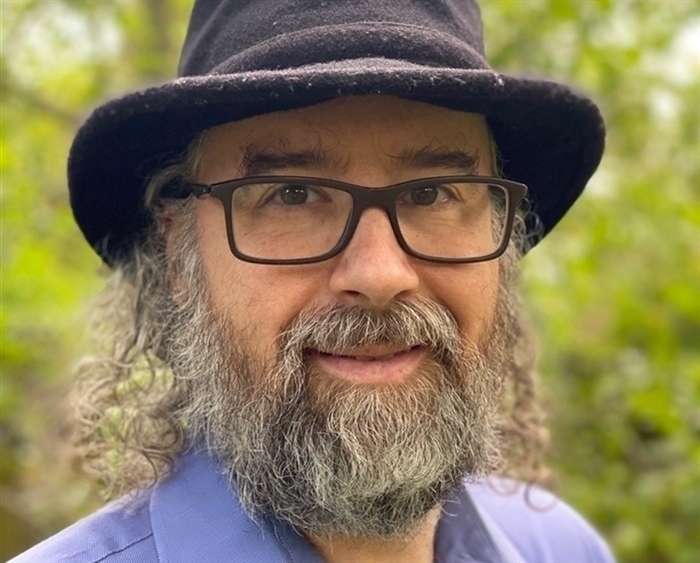 Associate Professor of Religion Ben Zeller appears in an ABC 20/20 retrospective on Heaven's Gate and discovery of the largest mass suicide conducted on American soil.
Zeller, an expert on the American UFO religious movement, was interviewed by ABC News anchor Diane Sawyer via Zoom for her special edition of 20/20: "The Cult Next Door: The Mystery and Madness of Heaven's Gate."
The special premieres Friday, March 11, at 9 p.m. (EST)/8 p.m. (CST) on ABC and streams next day on Hulu.
Twenty-five years ago, 39 members of the religious group took their own lives in a mass suicide in the belief that a passing UFO would carry them to a higher level of existence for eternity.
Zeller is recognized worldwide for his expertise on the Heaven's Gate religious group. In December 2020, he served as an on-screen and behind-the-scenes expert for the HBO Max docuseries, "Heaven's Gate: The Cult of Cults." In January 2018, his "Heaven's Gate" podcast topped 4 million downloads. His book, Heaven's Gate: America's UFO Religion, won the 2015 Best Book Award from the Communal Studies Association.
"It was a pleasure to talk with Diane Sawyer, and to share my research, Zeller said. "I hope that my scholarship helps to inform the public about a controversial and complicated topic."
Related Links: