Celebrating 12 years of mentored medical research at RFUMS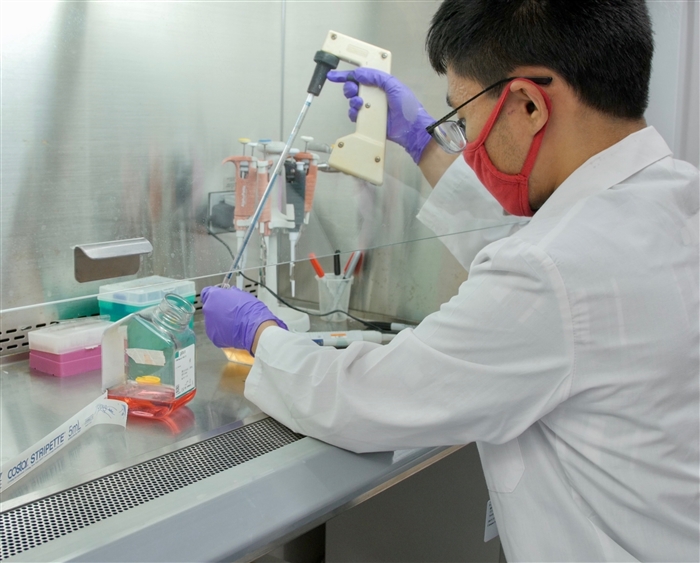 Lake Forest College's partnership with Rosalind Franklin University of Medicine and Science (RFUMS) has been providing students with scientific research opportunities and hands-on, applicable medical lab experience since 2009.
The RFUMS Summer Scholars Program is a 10-week paid fellowship in which students work directly under medical school faculty, aiding in innovative lab research.
Rosalind Franklin University is home to groundbreaking research that embraces innovative practices in order to help shape the future of health care.
For Disque D. and Carol Gram Deane Professor of Biological Sciences and Senior Director for Science Partnerships at Lake Forest College Shubhik DebBurman, the partnership between Lake Forest College and Rosalind Franklin University presents a valuable educational opportunity.
"For undergraduates to engage in mentored biomedical research as early as end the of their first year with a medical school professor is such a rare and highly valued opportunity," he said. "Our students learn first-hand how their involvement in cutting-edge medical research fuels scientific discovery adds knowledge. By actually doing the research, many of our students have become published co-authors with RFU professors and presented their work at national conferences."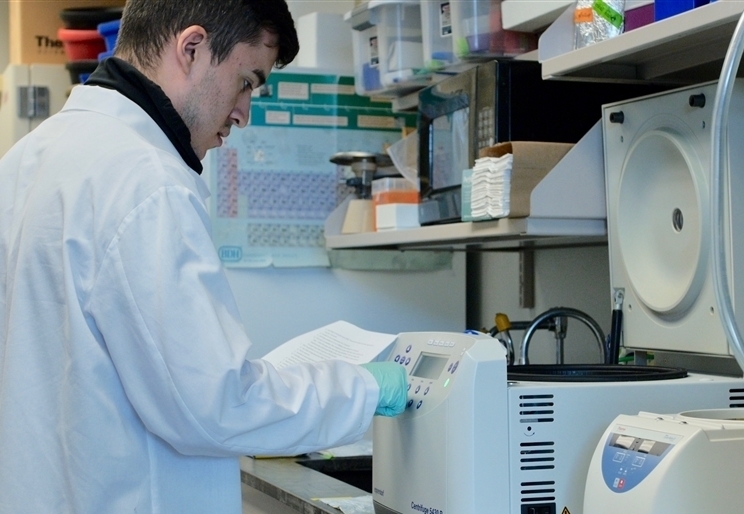 This past summer, Demetri Maglaras '23 had the opportunity to clone a gene into a DNA plasmid while studying under RFUMS Professor Joseph Reynolds. Lake Forest College's connections with institutions such as RFUMS played a pivotal role in Demetri's decision to pursue his degree at Lake Forest College.
"One of the things that attracted me to Lake Forest College really was how they had such a close relationship to Rosalind Franklin Medical School," the biology major and chemistry minor said. "To be a rising junior working during the summer on intense research was a wonderful opportunity."
The RFUMS Summer Scholars Program offers students valuable undergraduate research experience that can help refine career options, hone lab practice skills, and polish applications for medical schools and other career prospects.
Barry Khim '22, a neuroscience major and Chinese minor at Lake Forest College, spent the summer working with Assistant Professor Neelam Sharma-Walia in the Department of Microbiology and Immunology at RFUMS. Khim said that participating in lab research at RFUMS helped him determine that he wants to pursue an advanced degree or find a career in lab research. "This research definitely made me want to do research more," he said.
Throughout the fellowship, students worked in medical school professors' labs alongside graduate research fellows. RFUMS Summer Scholars are immersed in a practical learning environment, assisting with lab research in the areas of cell and molecular pharmacology, neuroscience, cell biology and anatomy, biochemistry and molecular biology, pathology, microbiology and immunology, and physiology and biophysics.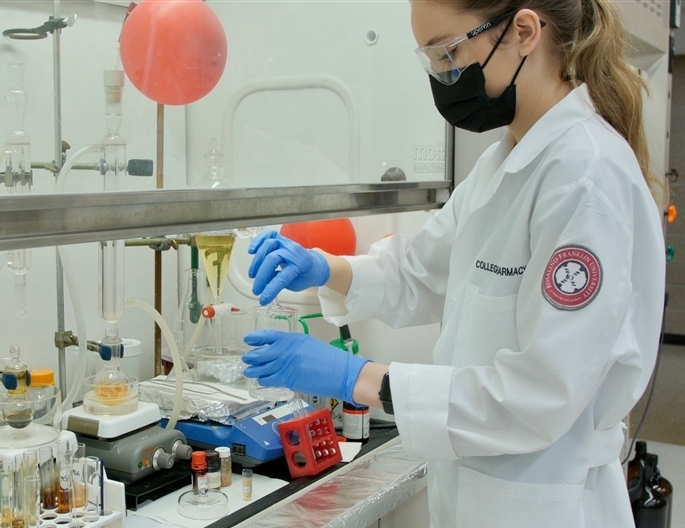 The only undergraduate working in the lab she participated in over the summer, Mary Denichenko '22 expressed gratitude that the RFUMS Summer Scholars Program can help her network and make her stand out when she applies to medical school. "If I have any questions during the medical school interview process, I think it will be very helpful to have people that I think I can reach out to after I finish my research," the biochemistry and molecular biology major said.
The pathways opened by the RFUMS Summer Scholars Program include PhDs, medical school, physical therapy, optometry, and other careers in healthcare.
Moving forward, DebBurman hopes that "the summer program not only continues to grow but also creates more direct collaborations between research activities between the faculty at Lake Forest College and RFU. I also hope we can expand research opportunities with faculty in other RFU graduate programs beyond their medical school."
2021 RFUMS Summer Scholars Program Participants:
Bita Aslrousta '23, Co-Mentors: Professor Arthur Bousquet and Professor Sara Zelenberg
Deniz Akpinar '23, Mentor: Professor Kaiwan Kam
Ondine Berg '23, Mentor: Professor William Frost
Benjamin Bitterman '23, Co-Mentor: Professor Steve Miller and Professor Rachel Greenley
Helena Blumenau '23, Co-Mentors: Professor Kristin Schneider and Professor Brian Feinstein
Sadiq Dabire '22, Mentor: Professor Ronald Kaplan
Mary Denichenko '22, Mentor: Professor Shivaputra Patil
Megi Diasamidze '23, Mentor: Professor Eun Jung Hwang
Najila Dilosa '23, Mentor: Professor Amiel Rosenkranz
Andrew Forrest '22, Mentor: Professor Joanna Dabrowska
Jovanna Jovanovska '22, Mentor: Professor David Everly
Barry Khim '22, Mentor: Professor Neelam Sharma-Walia
Hannah Kobienia '21, Mentor: Professor Ryan Crews
Demetri Maglaras '23, Mentor: Professor Joseph Reynolds
Noah Mueller '23, Mentor: Professor Beth Stutzmann
Zahra Nadeem '22, Co-Mentors: Professor Scot Hill and Prof Tammy Sher
Serenah Quiroga '23, Mentor: Professor Johny He
Katrina Topacio '21, Mentor: Professor Hongkyun Kim