Alumna to publish thrilling gothic debut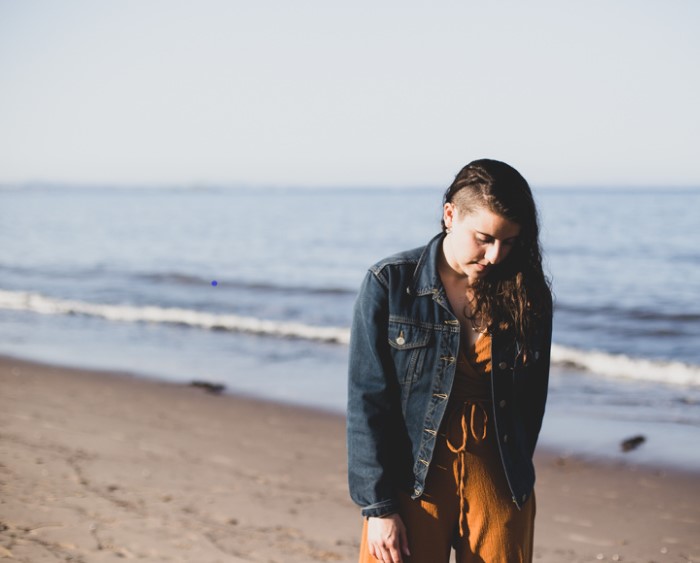 "Imagine you could be rid of your sadness, your anxiety, your heartache, your fear. Imagine you could take those feelings from others and turn them into something beautiful." — Sandstone Press

This intriguing concept is the driving force behind the debut novel by Angie Spoto '12.
Spoto set her speculative gothic novel— The Grief Nurse—in a world where the rich and powerful have their grief removed.
The novel centers on protagonist Lynx, whose role it is to take on the negative emotions of a wealthy, influential family. When the family's eldest son dies, the mantle of sorrow falls to Lynx. Guests and mourners arrive at the estate, and tensions rise as the bodies begin to pile up.
The story line for The Grief Nurse was partially inspired by a podcast, Spoto said. "In the Victorian era, when a wealthy woman's husband died, she would be required to wear black for a certain amount of time," she explained. Sometimes, widows would pay a surrogate to wear black for them. "It made me think about whether or not you could hire someone to feel your grief for you, someone in the house with a higher status than a servant but who is not part of the family," she said.
Spoto's bent toward surrealism stems from a creative writing class she took as a double major in English writing and business. "I am interested in the fantastic and surrealism and the gothic and fairy tales because of Davis Schneiderman," Spoto explained. "He showed me how to break away and be strange in my writing, and that stayed with me forever."
When it comes to her writing process now, Spoto usually starts with a title or concept. "It's a very iterative process for me," she said. "I will not sit and do the whole book before going back. I will keep working on the first third over and over. Part of the reason is that I am a fantasy writer, so a lot of work needs to be done to establish the setting and rules in the first few chapters. It can be a bit demoralizing because it feels like you're not getting anywhere, but then you have that breakthrough."
Spoto's aim in writing her book is to expand the ways in which people handle grief.
"I hope that after reading The Grief Nurse, people can start thinking of their grief actively. In the book, grief is very embodied. The protagonist can see grief. What I got from writing the book is that by embodying grief or any emotion, you can better understand it," she said.
Spoto finished her PhD in creative writing at the University of Glasgow. She currently lives in Edinburgh, Scotland.
The Grief Nurse is available for preorder and will be released by Sandstone Press in February 2023.
Related links