Devin DeStefano '94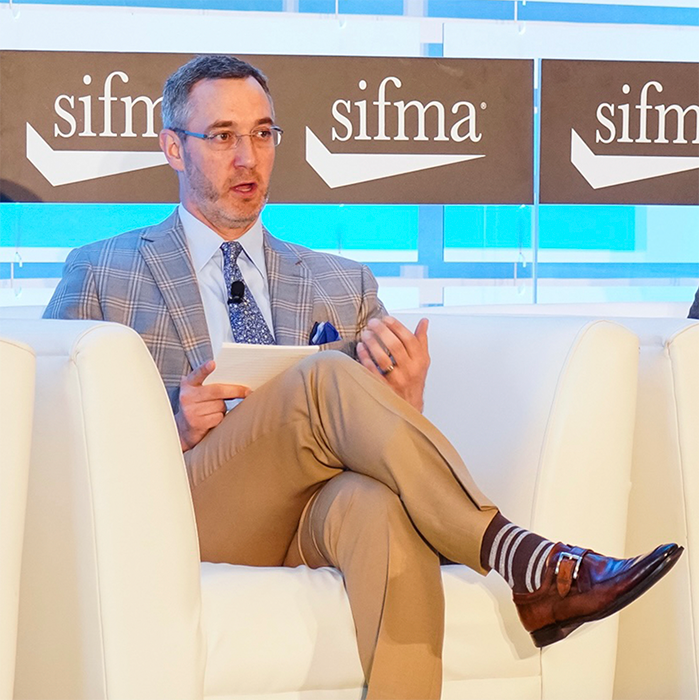 Class Year
1994
Area(s) of Study
Economics and International Relations
Hometown
St. Louis, MO
Co-curricular
Richter Scholar, Senior 25, Phi Beta Kappa, Residence Assistant, Hockey Team (Captain senior year), Club Baseball
Current Job
Executive Vice President, Head of Branch Best Practices, Wells Fargo Bank

A passion for learning that continues to this day What experiences at Lake Forest have you had that you think have been invaluable to your career?
There's one set of experiences at Lake Forest that stand out as being invaluable to my career. They come from the classroom environment and the expectation that as a student, I wasn't just there to sit and listen but to participate in a challenge. I can't remember a single class where I wasn't asked to bring an educated decision to the table and then engage in dialogue, debate, and discussion with both the professor and fellow students. What I ultimately learned is that there are multiple perspectives to most scenarios and that being open to alternative thinking actually helps me be more informed and more balanced.
How do you think Lake Forest prepared you for the career you have today?
I think Lake Forest prepared me for my career by instilling a true passion for learning rather than focusing on a single course of study. The liberal arts approach forced me to explore a wide variety of subjects and interact with a diverse set of professors and fellow students. And while I ended up focusing on economics classes, the areas of history, science, the arts, politics, math, philosophy, sociology, and the languages all helped me to develop a wide array of skills, knowledge, and insights that I use each and every day in my job.
What is one thing you are most proud of professionally?
The one thing that I'm most proud of professionally is my willingness to adapt and to take on new challenges with energy and passion and also understand that not everything will be successful immediately. For example, over my 17-year career at Wells Fargo, I've had the opportunity to develop and deliver a wide array of programs and initiatives ranging from financial software to next-generation hiring programs to customer experience strategies. In every case, I was fully invested in the work, built strong partnerships, and overcame both known and unknown challenges. I wasn't worried about getting things wrong and instead focused on what was possible. Now, not everybody of work turned out exactly as planned or followed the exact timeline that we had designed, but I learned something new each and every time, and that's helped me to continue to grow as both an employee and as a leader.
At what moment at Lake Forest did you realize, or were reassured, that you were meant to follow your current career path?
My love of economics was fueled by my freshman professor, Rob Baade. He challenged me to dive into the subject initially and encouraged me continue to expand my perspective of the global economy over my four years. With the support of Professor Baade and other teachers, I went on to obtain my Master's degree a year later…which led to my first job in financial services in Chicago. After 25 years, I still consider myself a student and am always in learning mode.