Nijee Luthra '04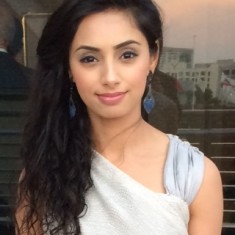 Class Year
2004
Area(s) of Study
Major in Biology
Hometown
Des Plaines, IL
Graduate Study
MD/PhD
Loyola Stritch School of Medicine
What made you choose Lake Forest College?
I was drawn to Lake Forest College for its liberal arts program and for its smaller class sizes, which would allow me to get to know my professors and classmates and provide more opportunities to ask questions and have discussions. Looking back, I can definitely say that the small-class environment led to a better learning experience, more stimulating projects/class activities, and academic relationships that led to my growth. I felt that the faculty took a strong interest in my success and helping me transition to the next phase of my career.
How did a liberal arts education make a difference for you?
While I knew I wanted to go into a health profession and science would be my focus, I took advantage of the diverse areas of education offered at LFC. I still remember courses in Asian Philosophy, Creating Writing, and Literature which allowed me to get a glimpse of other disciplines, increase my creativity, and examine ideas from multiple points of views. There is no other time like the undergraduate years to really explore the different areas of study so that you may discover new passions or find ways to merge interests you would not have thought to otherwise.
What experiences outside of the classroom do you think helped prepare you for MSTP (MD/PhD) school?
During my time at LFC, I sought out both research and clinical experiences. For research, I joined Dr. DebBurman's lab during my junior year and learned how to think like a scientist, design experiments to test hypotheses, learn various laboratory techniques, and most importantly, convey my findings through posters and presentation so that others could see the importance of our scientific discoveries. LFC was where I was first able to gain research experience, and I soon grew to love it and knew I wanted it to be part of my future career. I also knew that I wanted to provide clinical care and apply to medical school next, and thus I pursued an internship at a pediatric neurology clinic so that I could shadow a neurologist and interact with patients and their families. Both my clinical and research experiences at LFC led me to apply to an MD/PhD program.
How did your time at Lake Forest help you prepare to apply to MSTP (MD/PhD) school programs?
The science courses at LFC in areas of physics, chemistry, and biology provided me with the key scientific knowledge needed for medical school. LFC faculty also do an amazing job of incorporating all different styles of teaching, including formal lectures, lab work, group projects, individual projects, and scientific communication through writing and presentations. All these skills proved to be very useful for me in the MD/PhD program. After graduating from LFC, I always felt a step ahead of my peers because of the strong foundation I developed at LFC. Whether it was investigating a medical topic, interpreting a scientific article, or presenting on a disease to other medical students and faculty, I felt I already had a bag loaded with tools I had gained at LFC to help me excel.
What do you think of the new Health Professions Program between LFC and RFU?
This is truly one-of-a-kind and amazing program that I wish was available when I was an at LFC! It is rare as an undergraduate to be able to collaborate with a health sciences university and receive guidance from both undergraduate and health sciences faculty. For those pursing health professions, this is a great way to get exposure to core health related courses and most of all, to hands-on activities on RFU campus. The program takes advantage of the proximity of LFC and RFU and of the relations they have built over the years. Now, students interested in health professions can have a more guided track of how to get to their future careers. This will improve the current shortage of health care professionals and build more leaders to improve health care in future.
What skills and experiences at Lake Forest do you believe will help you be successful?
I developed a love for learning at LFC and that will take me a long way. The problem-solving and critical thinking skills I learned at LFC will always be helpful in all aspects of my career.
What advice would you give a high school student looking to pursue pre-health and is considering Lake Forest College?
You do not need to have your future career decided at this point. Instead, when deciding on your undergraduate college, look for a program that has an educational setting that will help you learn the best and will provide you with plenty of opportunities to grow.