Morgan Marshall '16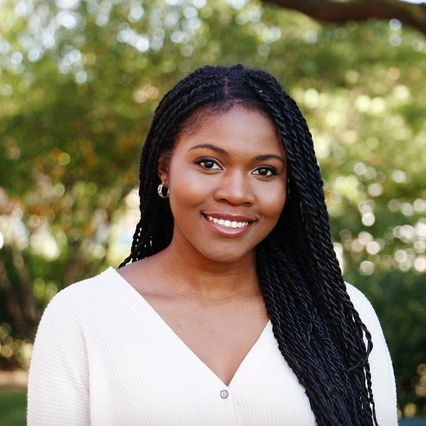 Area(s) of Study
Major in Biology and Minors in Chemistry and Art
Hometown
Chicago, Illinois
Graduate Study
MS Biomedical Visualization
University of Illinois at Chicago
What made you choose Lake Forest College?
Being from Chicago, I wanted to stay close to home. However, I ultimately ended up deciding on Lake Forest College when I toured. The campus culture was centered around its close-knit community. The professors supported their students in a very heartwarming way that tends to lack in large colleges and universities.
How did a liberal arts education make a difference for you?
Going to a liberal arts college helped me stay well-rounded in all aspects of my education. While I was focused mainly on life sciences, when I reflect on my college experience some of my favorite classes were my literary studies and stand out fondly in my memory. Having this wide breadth of expertise has helped me think about how to approach various problems in life through multiple angles and ultimately come up with the best solution.
What experiences outside of the classroom do you think helped prepare you for the MS in Biomedical communication program you engaged in?
I was an active participant in the art club all throughout college and the President for the latter two years of my college career. Staying in the art club helped me keep in touch with my creative side and visual side. Also, with the college being so close to Chicago, I was able to part take in a lot of city art competitions and shows! This helped me keep my passion for illustrations and visualizations alive while still fostering my scientific academia side.
How did your time at Lake Forest College help you prepare to apply for your current health profession position?
Lake Forest College helped equip me with one of the best science educations I believe I could have ever been given. The faculty are amazing, transparent and truly want to help their students succeed. I gained a wide knowledge of various lab skills and an extremely in-depth understanding of biology and chemistry. This helped prepare me for a master's degree because I already had a solid understanding of complex biomedical topics that many of my counterparts did not. I'm able to think critically about what's best for patient and student communication and break down these complex topics for a wider audience because of this level of understanding.
What skills and experiences at Lake Forest do you believe will help you be successful?
Clubs! There are so many great clubs at Lake Forest College and the best part of going to a smaller college is that you're able to experience them all. There are science-based clubs that help gear students towards careers in science and art clubs that allow students to be super creative and alleviate stress. At Lake Forest College if you can think it, there's probably a club for it—and if there's not, you can make one!
What advice would you give a high school student looking to pursue pre-health and is considering Lake Forest College?
Don't be shy and make sure to ask questions to anyone in a field that you're even slightly interested in. Be proactive about gaining shadowing experience in several fields. The more you ask questions and shadow directly in a wide range of careers, the more you realize what you may want to do in life. My original interest in medical illustration was sparked by my high school anatomy teacher, however, it wasn't until post-graduation in 2017 when, by fate, I met a lovely medical illustrator. She prompted me to attend the annual AMI (Association of Medical Illustrators) conference with her that I really fell in love with the field and culture. I shadowed her for a total of two months and that experience helped me decide on what I wanted to do in life and I am greatly happy.