Michael White '07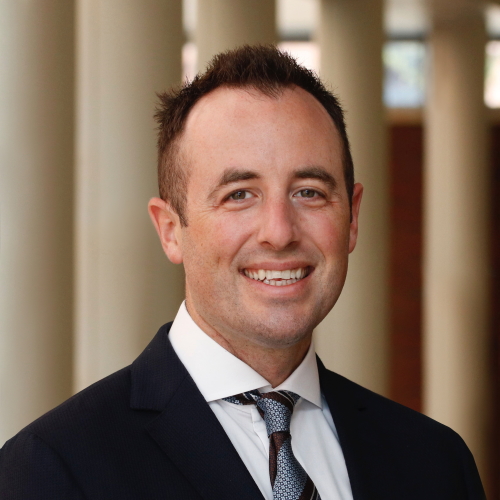 Class Year
2007
Area(s) of Study
Major in Biology
Hometown
Westminster, Colorado
Graduate Study
MD
University at Buffalo
Resident (Neurology)
Washington University St. Louis
Fellowship Neuro-oncology
Dana Farber Cancer Research Institute
Current Job
Assistant Professor of Neurology
University of Rochester
What made you choose Lake Forest College:
I traveled to Lake Forest College to interview and see the school. I stayed on campus, met other students, and went to classes. I was impressed with the small class sizes, tremendous opportunities for everything from research to athletics, and the overall campus environment created by students living on campus all four years. I wanted an experience where I was deeply immersed in my studies and the campus life.
How did a liberal arts education make a difference for you:
I went to college undifferentiated, and saw my time at Lake Forest College as an opportunity to explore many areas and ultimately obtain the best education possible to prepare me for advanced post-graduate work. Most importantly, I learned how to think and how to learn effectively. In the 11 years of post-collegiate education, it was that foundation in critical thinking skills and learning the scientific method through research with my teacher Dr. Shubhik DebBurman that laid the foundation for a successful career
What experiences outside of the classroom do you think helped prepare you for MD studies:
Most important was the ability to conduct biomedical research on Parkinson's disease as part of the Dr. DebBurman lab. Second to this, was the connection between Lake Forest College and Rosalind Franklin University/Chicago Medical School where I had my first research experience. In addition, there were numerous opportunities for academic honor societies, community service, and scientific writing. I was a member of the undergraduate journal Eukaryon where I was part of the review board. I utilized this experience to gain a highly competitive position as a resident physician on the journal Neurology editorial board. I think went on to be a reviewer for 2 prominent journals in neurology. I could not have done this without my experience with Eukaryon at Lake Forest College.
What do you think of the new health professions program between LFC and RFU:
This program was not available when I was a student. I think that having a connection to provide students with exposure to all areas of medicine is a huge benefit. There are many careers including being a physician, nurse, nurse practitioner, physician assistant, and all sorts of technical jobs (radiation tech, echocardiography tech, nuclear medicine tech, etc).
What skills and experiences at Lake Forest do you believe will help you be successful:
I think the most important of a college education is fit. An educational environment that will allow you to mature intellectually and personally is key. Immersion in your studies and the campus environment is a major strength of Lake Forest College. Most importantly, I believe that being an active participant in your education, taking advantage of the small classes to know each of your teachers personally, and utilizing the on-campus experience to build friendships with other students and gain exposure to diverse backgrounds. By taking ownership of your education will allow the Lake Forest College experience to benefit you and shape you for the rest of your life. More specifically, by pursuing what you are passionate about will lead to a more fulfilling educational and personal experience where the hard work of college will hardly feel like work at all. As I reflect, these formative experiences at Lake Forest College serve me in every aspect of my professional life.
What advice would you give a high school student looking to pursue pre-health and is considering Lake Forest College:
I have been a physician for 9 years and been a student, mentor, educator, and involved in the admissions process for medical students as well as resident physicians. The most successful individuals are those who have a true passion for what they are doing. This begins on the first day of college. Your goal is to gain as much exposure as possible both in the classroom and outside of it through shadowing opportunities, biomedical research, and community service. Those experiences combined with the backbone of medicine (biology, chemistry, physics) as well as being an excellent written and oral communicator will help you be a competitive applicant for medical school. It is important to remember that being an excellent student is only one aspect of admission to medical school. Every medical student has top grades but admission and success depends on complete intellectual development as well as dedication to research and community service. Lastly, it is not a checklist to gain medical school admission; it is the development of academic success, written and oral communication skills, community service and personal maturity that will determine acceptance to medical school.