Maegan Schultz '15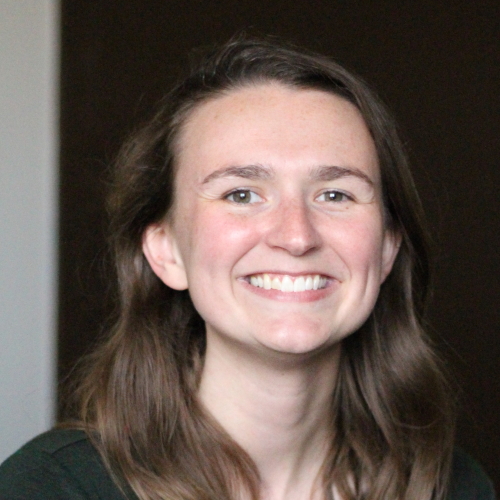 Class Year
2015
Area(s) of Study
Double Major in Neuroscience and Psychology
Hometown
Mundelein, IL
Graduate Study
MS
University of Illinois Chicago
What made you choose Lake Forest College?
I made the decision to transfer schools after my sophomore year due to feeling like I needed somewhere that was a better fit. Lake Forest stood out to me first for their commitment to diversity and inclusion. It also stood out for the small school atmosphere that allowed for individualized support from dedicated faculty as well as open, welcoming peers.
How did a liberal arts education make a difference for you?
A liberal arts education made me the person, employee, and social worker that I am today. It allowed me to learn more about other fields which makes me more empathetic, understanding, and open minded. It also empowered me in the areas of advocacy, decision making, and leadership which have all been important values that I incorporate into my daily life.
What experiences outside of the classroom do you think helped prepare you for Masters program you engaged in?
One of the experiences that helped prepare me for my Masters in Social Work was the ability to participate in an internship my senior year in order to explore potential real-life applications of the work that I was interested me. Being able to participate in athletics at Lake Forest was also essential in teaching me dedication, effective communication, and compassion in working with others.
How did your time at Lake Forest help you prepare to apply for your current Heathcare position?
One of the most important aspects of my current position as a clinician is being able to understand the full picture of a person's life and experience. Lake Forest allowed me to interact with people from diverse backgrounds and exposed me to well-rounded course work which all gave me a better scope of understanding and encouraged me to ask questions. Lake Forest also encouraged a sense of community and teamwork that has helped me be a better team member and truly value the people that I get the privilege of working with every day.
What skills and experiences at Lake Forest do you believe will help you be successful?
I will forever be grateful for Lake Forest for helping shape me into a strong and empowered individual. Lake Forest provided me the opportunities to develop confidence and learn ways to better navigate challenging conversations and advocate for both myself and those in need.
What advice would you give a high school student looking to pursue pre-health and is considering Lake Forest College?
Get involved in as much as you can. There are countless opportunities outside of the classroom that really make all the difference for success in your career and fulfillment in your life.