Lauren Giurini '20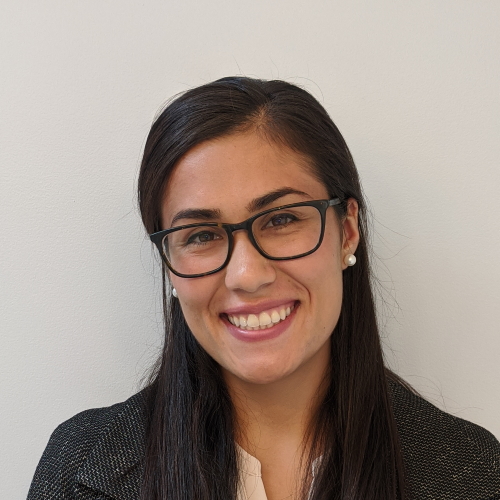 Class Year
2020
Area(s) of Study
Mathematics Major
Neuroscience Minor
Hometown
Naperville, Illinois
Graduate Study
PhD Epidemiology
University of Wisconsin-Madison
What made you choose Lake Forest College?
I chose Lake Forest College for many reasons. Initially, I liked the idea of being able to participate in collegiate athletics (cross country and track) as well as the school's proximity and connections to Chicago. After visiting, I was impressed with the science program and the Richter Scholar Program. The Richter Scholarship allows first-year students to participate in research the summer after their freshman year, which I knew would be difficult to find at a larger university.
How did a liberal arts education make a difference for you?
Attending a liberal arts institution was instrumental in getting me to where I am today. As a first-year, I was a bit lost when it came to choosing a major, I started on the pre-med track since I had always found healthcare interesting. After taking my first semester of all science courses and participating in the Richter Scholar program, I realized that I wanted to take more quantitative courses. I was not only able to incorporate math courses into my schedule but I was also encouraged to do so. Soon after, I decided to major in Mathematics and was assigned an additional math advisor, who helped me get into a Summer Research Program after my sophomore year and then apply to graduate school my senior year. If it weren't for the flexibility of a liberal arts education and my close relationship with my advisors, I definitely would have struggled to find where I was supposed to be.
What experiences outside of the classroom do you think helped prepare you for grad school?
Outside of the classroom, I ran for the cross country and track teams as well as held leadership roles in two student organizations: Future Health Professionals and Nu Rho Psi (the national neuroscience honor society). Each of these commitments was different, but they all required me to effectively manage my time, communicate, and push myself outside of my comfort zone. Looking back, having these experiences made me a more confident and well-rounded student going into graduate school.
How did your time at Lake Forest College help you prepare to apply for your chosen pathway/career plan?
Most of my success and direction in applying I owe to my math advisor, DeJuran Richardson. He talked me through my options after graduation, encouraged me to explore my interests, and guided me through the entire process of applying and interviewing. Additionally, working with the Career Advancement Center helped me put together my curriculum vitae and to network with many types of healthcare professionals.
What skills and experiences at Forest College helped you be successful?
​On a small campus like the College's, you are held much more accountable, because students recognize all of their classmates and they often know their professors fairly well. Therefore, students are more likely to attend class and participate regularly. Further, because of the small size students are often involved in multiple organizations/teams outside of class. This tends to foster time-management and communication skills. Accountability, time-management, and communication are critical skills that a student can apply in any career path post-graduation.
What advice would you give a high school student looking to pursue pre-health and is considering Lake Forest College?
I think that Lake Forest College is a great place to pursue pre-health. The College's small size allows for students to have close relationships with their advisors and to utilize the many resources on campus that help with securing internships, research, and guidance into graduate school. Additionally, the college's connection to Rosalind Franklin University gives students the opportunity for research and dual-degree programs that will make a difference in their career trajectory.