Kristina Johnson '12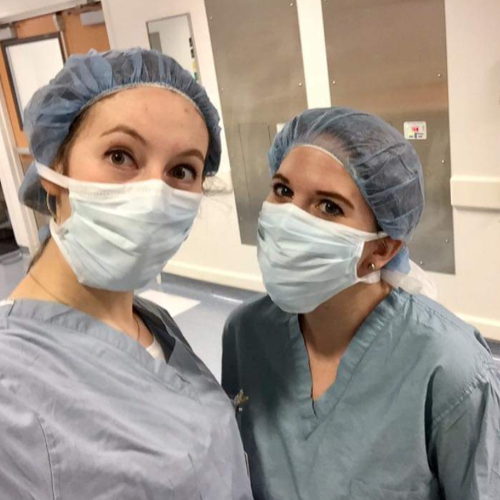 Class Year
2012
Area(s) of Study
Major in Neuroscience and Minor in Psychology
Hometown
Sheridan, IL
Graduate Study
PhD-Clinical Psychology
Illinois Institute of Technology
What made you choose Lake Forest College?
There was a magical feeling when I walked on campus that felt like a movie and I knew from the second I visited it was the place for me. In addition, I wanted the smaller size for numerous reasons. I wanted my professors to know my name, exposure to diverse opportunities in and out of the classroom, and the feeling of comfort and safety on campus.
How did a liberal arts education make a difference for you?
I came into college thinking I knew exactly what I wanted. The liberal arts education allowed me to explore new academic topics, learn new passions, and be creative with science in a way I wouldn't have had the opportunity to do at a larger university. These experiences ultimately led to me finding a career that I didn't know existed prior to being at Lake Forest.
What experiences outside of the classroom do you think helped prepare you for PhD in Clinical Psychology programs?
I cannot stress enough how competent I felt when I began my PhD. The summer research at Rosalind Franklin allowed me to work side-by-side with graduate students, research assistants, and scientists which pushed me to work at their level early on in my training. Building on this, having the opportunity to travel to conferences, being exposed to research presentations and posters, and watching science work in action gave me a direct view of my future. Additionally, my experiences with my work-study and being a member of the choir allowed me to learn how to balance life outside of academics.
How did your time at Lake Forest help you prepare to apply for graduate school?
Lake Forest College provided multiple ways for me to stack my CV when applying to graduate school; this included poster presentations and research experience. Many schools may offer opportunities like this, but the caliber that Lake Forest classwork expects is what really excelled my preparation. There were also career days, mock interviews, and professors always ready and willing to prep me for applications. When I was interviewing, I felt confident speaking to professionals about my training and future goals.
What advice would you give a high school student looking to pursue pre-health and is considering Lake Forest College?
Be open-minded! You never know who or what will help you in your pursuit in the healthcare world. You will have plenty of training to specialize later in life, so investigate the many opportunities Lake Forest College offers and TAKE THEM. Health is very interdisciplinary, having had internships and classes across multiple areas is still helping my current day career goals. Also, lean into your professors. Don't be afraid to ask for help and use them as resources; they truly want you to be successful. I'm years out and they still are a part of my life and encouraging me to grow.