Jaime Perez Pineda '10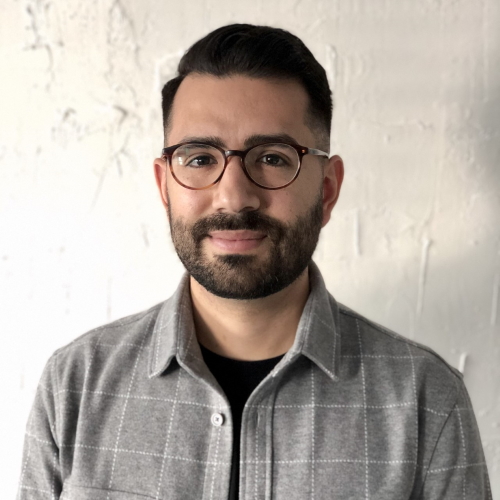 Class Year
2010
Area(s) of Study
Double Major in Biology and Studio Art
Hometown
Highland Park, IL
Graduate Study
MS
Prosthetics and Orthotics
University of Texas Southwestern Medical Center
What made you choose Lake Forest College?
Small class sizes was the number one reason for picking Lake Forest College. My class at LFC was smaller than my high school graduating class and I loved the idea of being able to know all my classmates. The large financial aid package I received was another reason. Proximity to home was another important aspect since I commuted for most of my time at LFC. Another plus: the campus is beautiful in every season!
How did a liberal arts education make a difference for you?
I loved being able to take classes in both of my passions: art and science and not having to pick one over the other. I was also to take classes in other departments because I found the material interesting. All these experiences gave me a well-rounded education and cultivated my passion of being a life-long learner.
What experiences outside of the classroom do you think helped prepare you for MS in Prosthetics-Orthotics program you engaged in?
The 3 experiences that helped prepare me were my involvement in science research (which led to the completion of a senior thesis), all the extra curricular activities I was a part of (Latinos Unidos, hey!), and volunteering at hospitals and orthotic/prosthetic labs. These experiences helped prepare me by putting into practice all the skills learned in the classroom, such as critical thinking, as well as challenging me to grow personally into a leader. Being surrounded by people from different countries/cultures and with different experiences than mine also helped me become a more compassionate and empathetic person.
How did your time at Lake Forest help you prepare to apply for your current healthcare position?
The mentorship I received at Lake Forest College from both faculty and staff is what helped me hone my skills and passions and ultimately apply to graduate school. LFC has so many resources available to students. Use them!
What skills and experiences at Lake Forest do you believe will help you be successful?
Lake Forest College cultivates both your academic and personal growth and it's the merging of these two that makes a well-rounded individual and prepares students for life after college.
What advice would you give a high school student looking to pursue pre-health and is considering Lake Forest College?
Look no further! If you put in the work then you will get a lot in return because the faculty and staff really see you as an individual and will help you achieve your goals.