Brian Kinsman '09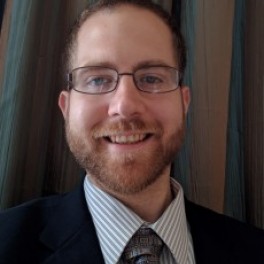 Class Year
2009
Area(s) of Study
Majors in Biology and Psychology
Hometown
Lombard,Illinois
Graduate Study
MD/PhD
Penn State College of Medicine
Medical school standout
Transfer student Brian Kinsman '09 stood out on his medical school applications, thanks to his training at Lake Forest College.
Kinsman gained a breadth of critical-thinking skills at Lake Forest College. The College "also taught me to read and critically analyze scientific literature and how science is conducted as an industry as well as how academic research functions," he said. "Having that understanding helped me stand out during medical school interviews."
What was your experience like as a transfer student and how did it help shape your career path?
When I transferred to Lake Forest College in the fall of 2006, I wasn't sure what I wanted to major in. I started out with a major in psychology, but I got really interested in biology through a neuroscience and behavior course taught by the late professor Bob Glassman. I was a peer teacher for that course, and he encouraged me to take Dr. DebBurman's course on the cellular and molecular mechanisms of biology. From there, I picked up biology as a second major. After two and a half years, I completed majors in both psychology and biology and graduated Magna Cum Laude in February of 2009. At that point, I was kind of caught between wanting to do something clinically related or go and find a job in a research laboratory. I went and applied to a handful of jobs across the Chicagoland area, universities like Loyola, Northwestern, University of Chicago, and Rush.
What was your first job like out of college? Did you feel prepared?
The job that stuck was at University of Chicago where I got to know a little bit more of the molecular biology side of the lab. My responsibilities were maintaining animal colonies in the laboratory, but I was able to demonstrate that I was capable and responsible. As a result, I was given more responsibilities in the lab and was involved in some of the animal experience. Lake Forest College gave me a breadth of critical thinking skills that taught me the basic laboratory techniques I was able to apply to the job. The College also taught me to read and critically analyze scientific literature, how science is conducted in an industry, and how academic research functions. Having that basic understanding helped me stand out during interviews.
How did Lake Forest College help you get into medical school and further your career?
I applied to medical programs because I knew that I enjoyed the process of scientific discovery, but I also wanted to interact with patients and see my work have some long-term benefit to people's health. Dr. D and the late Dr. Glassman provided letters of reference and recommendations for my medical school applications in the fall of 2011. In 2012, I began an MDPHD program at Penn State University. MDPHD programs begin with two years of medical school, followed by four years of research for your PhD, and then two more years of medical school. Throughout this process, I know that I can always turn back to Lake Forest College. Dr. D served as a letter of reference for my American Heart Association pre-doctoral fellowship application that I received in 2014 and my national research service award fellowship that I received in 2016. Sustaining these long-term relationships with mentors who have seen your growth over time speaks volumes to people who are evaluating you and your potential for growth as a scientist. It really can help you succeed in the future
How did the faculty help you find your way?
Part of it is just recognizing that these faculty are here to help you and want to help you. You just have to reach out and ask. Lake Forest College faculty definitely gave me a leg up for applications and graduate school. Because I knew my professors in a small classroom setting, they knew me. They could provide really substantial, great letters of recommendation that reflected more on my character and on my abilities than anybody.