Arlyn Bateman '16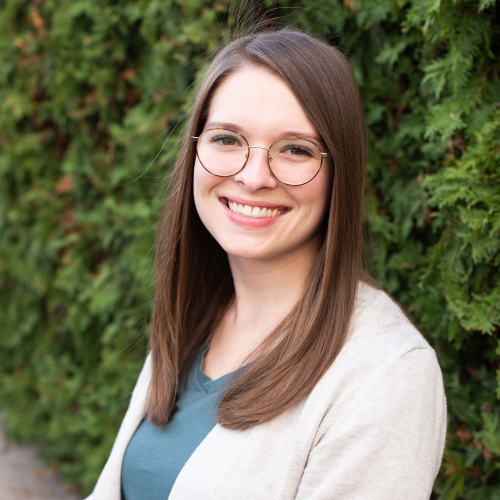 Class Year
2016
Area(s) of Study
Major in Psychology
Minors in Neuroscience and Communication
Hometown
Augusta, Georgia
Graduate Study
MS Marriage and Family Therapy
Northwestern University
What made you choose Lake Forest College?
I decided to attend Lake Forest College because "it felt right" and it was not until later that I was able to define that feeling. It was how everyone on campus so diligently embodied the essence of liberal arts education and Division III sports. I had confidence that it would expose me to so much and challenge me to engage in a variety of ways, which I now believe is incredibly important during this phase of life. With students from nearly every state and many from other countries, the diversity of Lake Forest College was impressive. I wanted to hear as many people's experiences and perspectives as I could. This applied to faculty and staff as well, particularly highlighted with the Soup and Stories initiative. I was a swimmer during my freshman and sophomore years. Then, during my junior and senior years, I was heavily involved in various clubs and organizations. All while maintaining a rigorous academic schedule and an internship my senior year. Just as I had hoped when first embarking on my journey, Lake Forest College fostered engagement with the entire spectrum of experience offered and set me up to engage in my life after college in the same manner.
How did a liberal arts education make a difference for you?
I can confidently say I would not be where I am nor who I am today if it were not for the liberal arts education I received from Lake Forest College. It challenged me to grow to be open-minded, think critically, communicate effectively, and engage in lifelong learning. We all have our respective experiences and perspectives. The beauty of a liberal arts education lies in moments where your experiences and perspectives are of interest and heard by others while others' experiences and perspectives are also heard and considered by you.
What experiences outside of the classroom do you think helped prepare you for your graduate program?
My senior year internship experience at an Intensive Outpatient Program near campus was extraordinary. It provided me hands on experience and face to face contact with presenting problems that required a higher level of care than traditional outpatient therapy. I was able to observe interpersonal dynamics of groups and family systems. It also allowed me to sit in on consultations held with an interdisciplinary team of psychologists, social workers, and medical doctors. I cannot think of a way I could have been more prepared for my graduate program and I am forever grateful for the work Professor Dohrmann put in to make that internship a reality.
How did your time at Lake Forest College help prepare you to apply to graduate programs?
I remember professors often sharing how the material they were covering in class was applicable to various graduate programs and career opportunities. It was in a Social Psychology class with Professor Brekke my junior year that I first heard of Marriage and Family Therapy. From there, I researched the field and I was captivated! My internship experience along with Professor Guglielmi's way of teaching Abnormal Psychology helped me immensely in the interviewing process. I was required to conceptualize cases on the spot in a variety of ways -- reading a case summary and writing my conceptualization, watching video of a session and verbally sharing my conceptualization, listening to a case summary and engaging in a group consultation. Receiving a liberal arts education without a doubt provided a solid foundation for my ability here too.
What skills and experiences at Lake Forest College do you believe will help one be successful?
Strive to take as many of the classes that stick out to you as possible across disciplines and let that lead you to your major(s) and/or minor(s). Take the dialogue classes offered through the Ethics Center. Develop relationships with at least a couple professors, even if that is by taking multiple classes with particular professors rather than going to meet with them during their office hours. Develop relationships with at least a couple staff members as well. These are not just short-term relationships! Professor Kelley and Dr. D, for example, regularly touch base with alumni. I have also seen many other faculty and staff members over the years and we immediately pick up where we left off. This is where your network begins.
What advice would you give a high school student looking to pursue pre-health and is considering Lake Forest College?
Above all else, I highly advise any high school student interested in a health or helping profession to pursue a liberal arts education. It will serve you, both professionally and personally, to a degree that I am often awestruck by. My hope is that my answers to all of the above help you recognize just how exceptional Lake Forest College is at delivering it.